Well the countdown is on and Sunday is the big day. We are doing 0.1 at 10:18am and 0.3 at 3:08pm. Eeeek!

Today's ride was all about enjoying ourselves so we went out the back and practiced our forward xc canter. Meg thought that was most excellent fun and when we finished off by popping over a cross pole in the jumps paddock I think she thought it was Christmas - just a shame about the rider! Check out my facials - I swear I thought we were about to go into orbit (I had been expecting her to just trot over it!). Nick was super sweet and came out and took some photos of us playing which I am always grateful for but, as always, they just highlighted the many problems I have with my riding so whilst I am really happy after having such a fun ride, I am also kinda depressed about how I look in the saddle. Oh well, as a friend said to me earlier, none of us are perfect, and this is very true. At least I have lots to work on aye.

Here are a selection of photos from today:

Um, you were sposed to just trot over it Megan!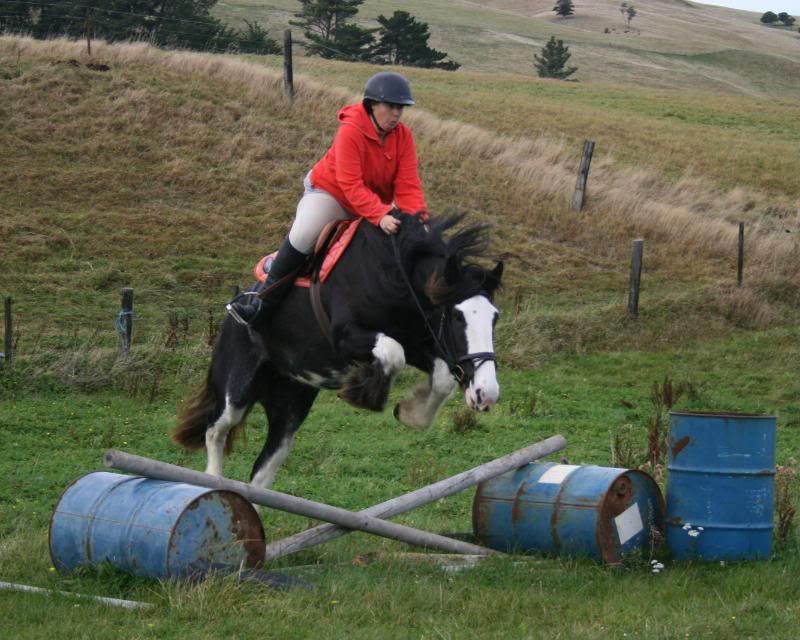 Lovin' it!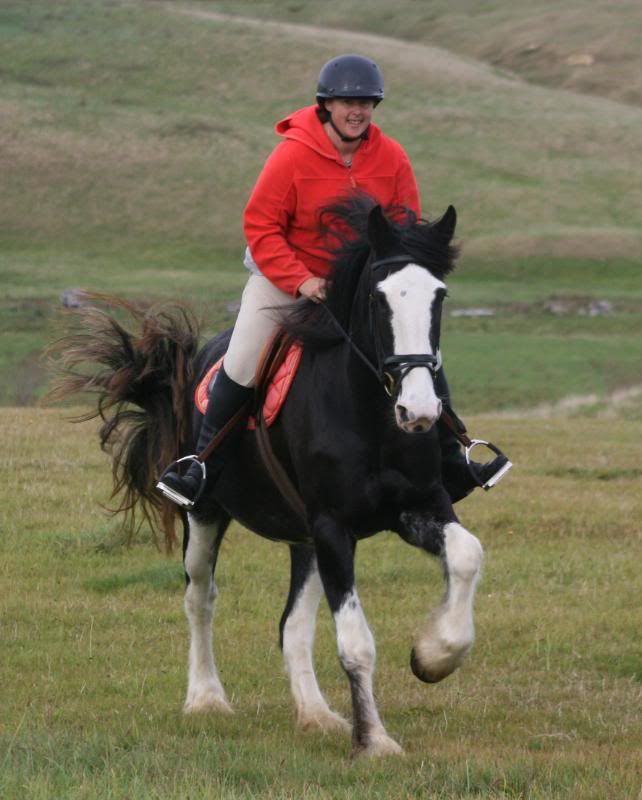 Paddock trot
Cornering
Going fassssssst!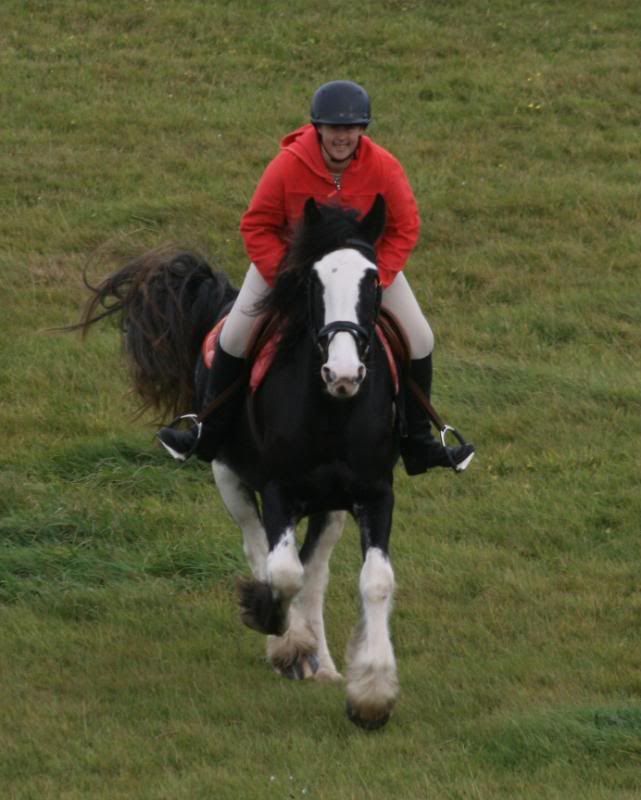 Where are the xc jumps??
Aint she just the best? Love you Meg!
PS Dear 'Anonymous', if you want me to publish your comments then I am afraid you will have to sign your real name to them. Thank you for taking the time to visit my blog so regularly :o)