Thursday, 4 June 2009
And now some video ... shocking riding but we had fun fun fun!


Posted by

Talisman Farm
at 21:08
0 comments


Today I realised something of a girlhood dream and that was to take my horses to the beach and canter across the sand and play in the surf. We took Meg and Maxi - two green babies - for their first big outing and I don't think I could be happier with the both of them. Such good babies! At first Meg thought all the footprints and tyre marks and seaweed littering the sand were scary spooky monsters that were going to eat her and there was a lot of 'go go go, stop, go go go, dart sideways, stop, go go go, jump, go, stop, go' but then she discovered that the REAL monster, was the sea - or should that be, the horse eating foam!!! I will leave the photos to tell that particular story, hehe.

Riversdale Beach is a 70km drive so not somewhere we can go every day but I am so glad I took the opportunity to make the most of a beautiful sunny Wairarapa day and go. I can't wait to go again but it might be some time, given the rising cost of fuel and road user charges *sigh*.

Here are a selection of photos of the day - Nick came and operated the camera for me which was wonderful (he also drove so I didn't have to stress about where I was going and where I was going to find a park - an unnecessary stress as it turned out but, nonetheless, one I would've had!). I nearly fell off not once, but twice - haha! What a dork! Meg took exception to the incoming tide and we did become airborn on a couple of occasions (yes, clydesdales really CAN fly). Anyway, I hope you enjoy the photos - I certainly enjoyed partaking in them.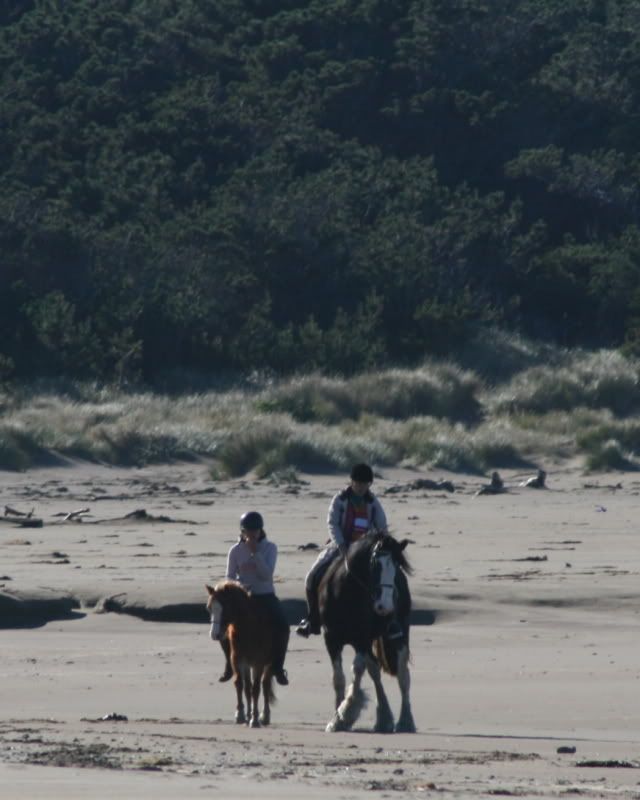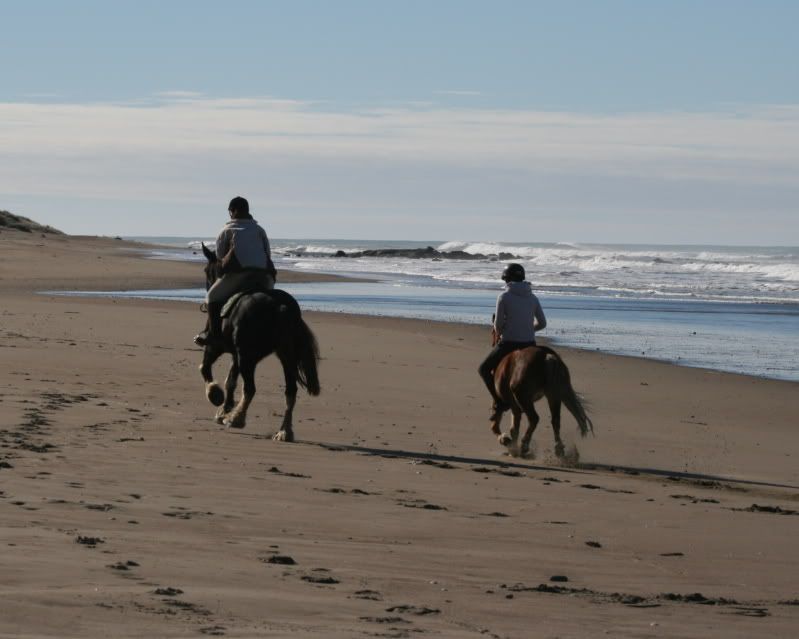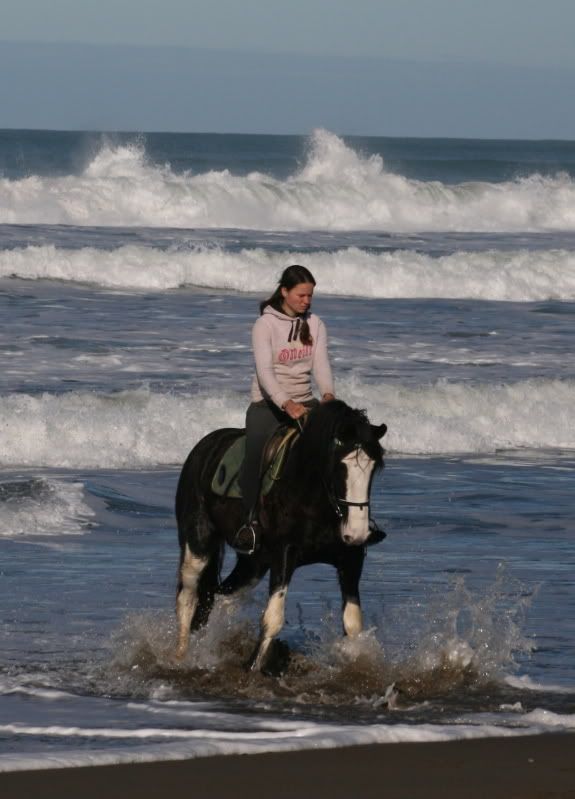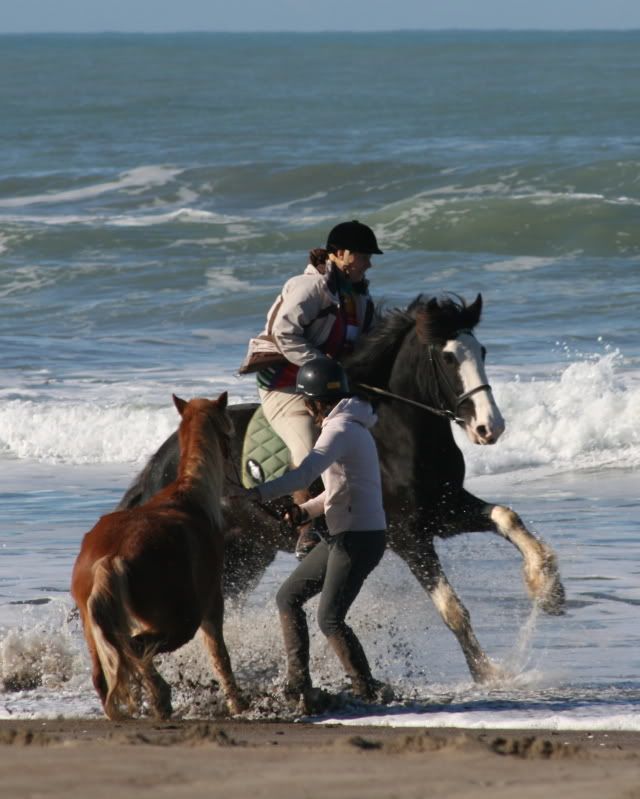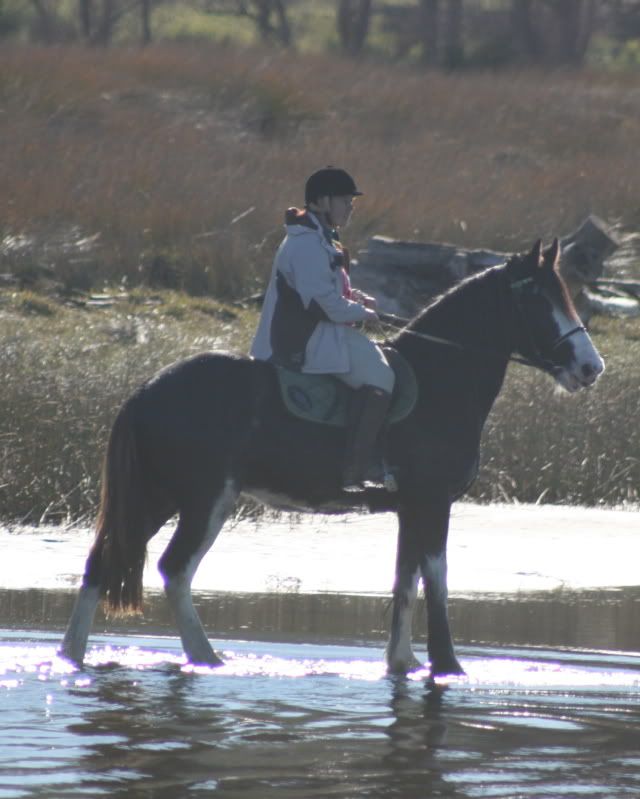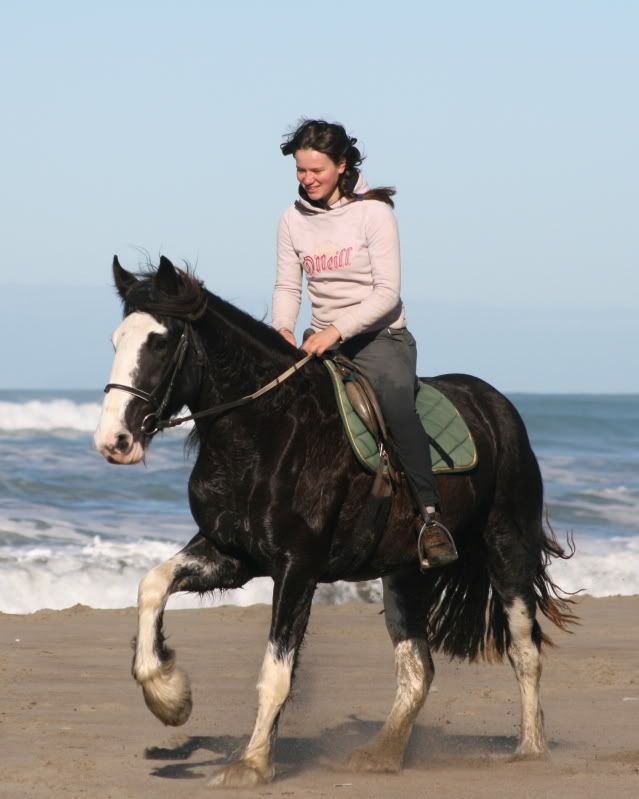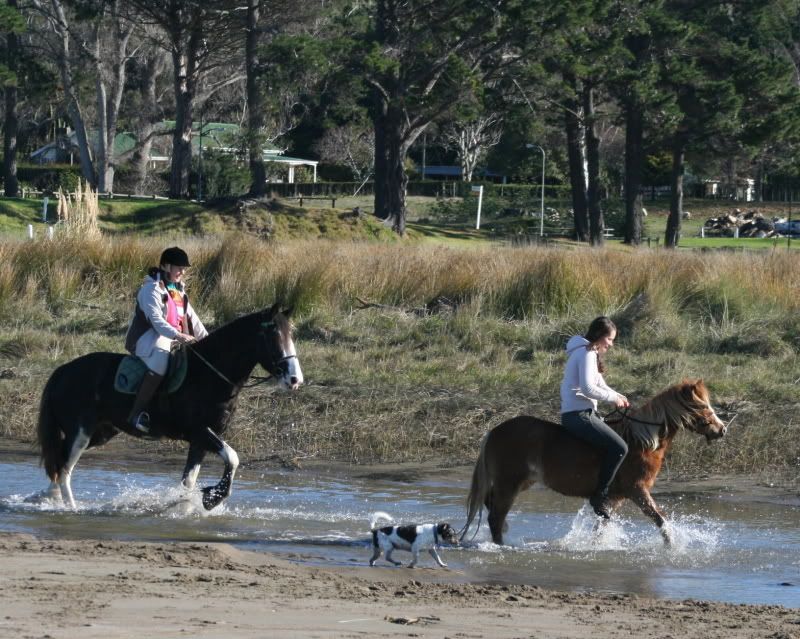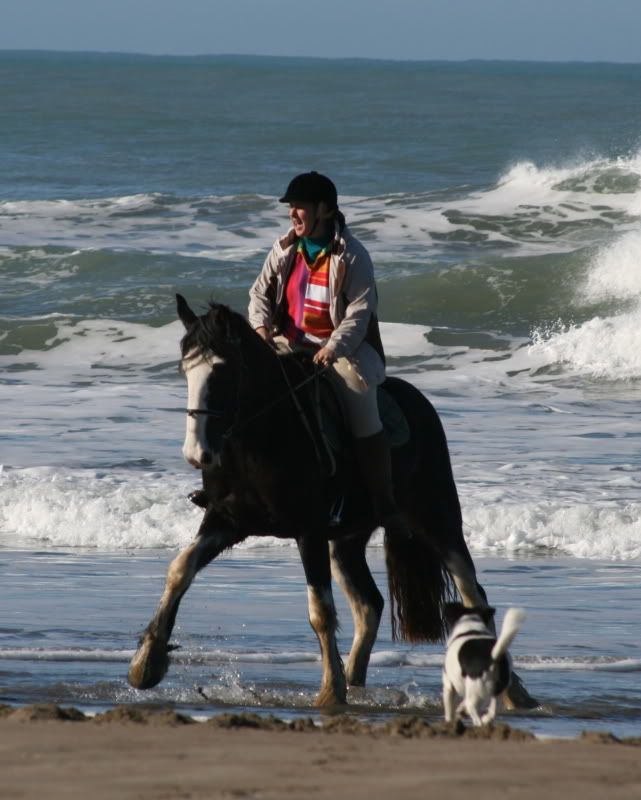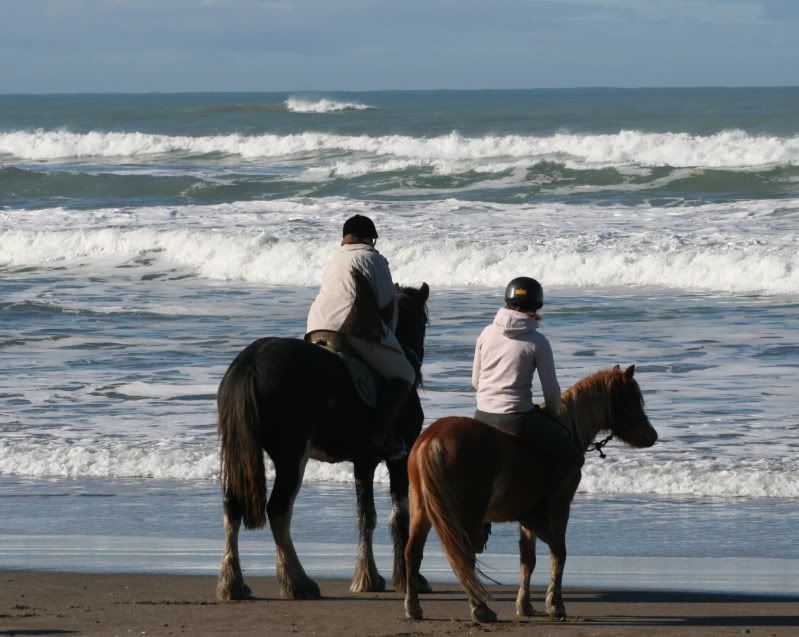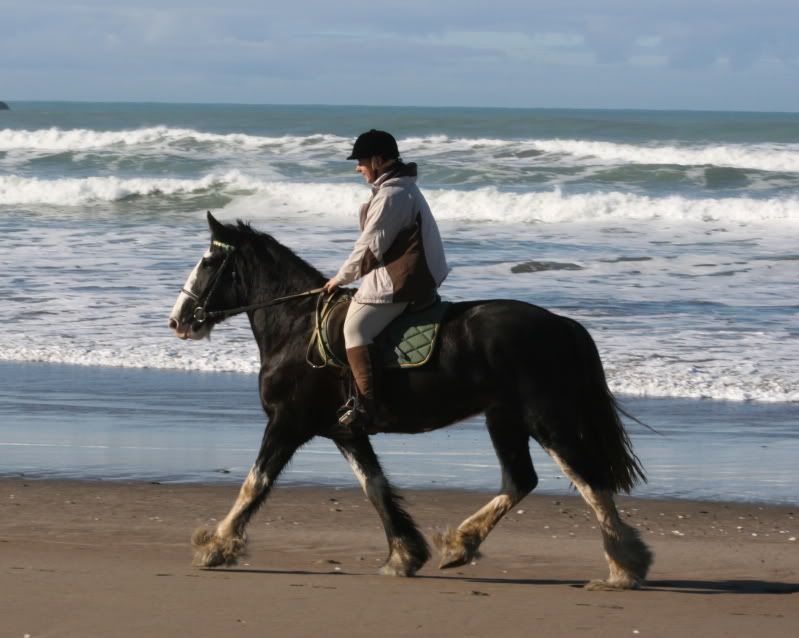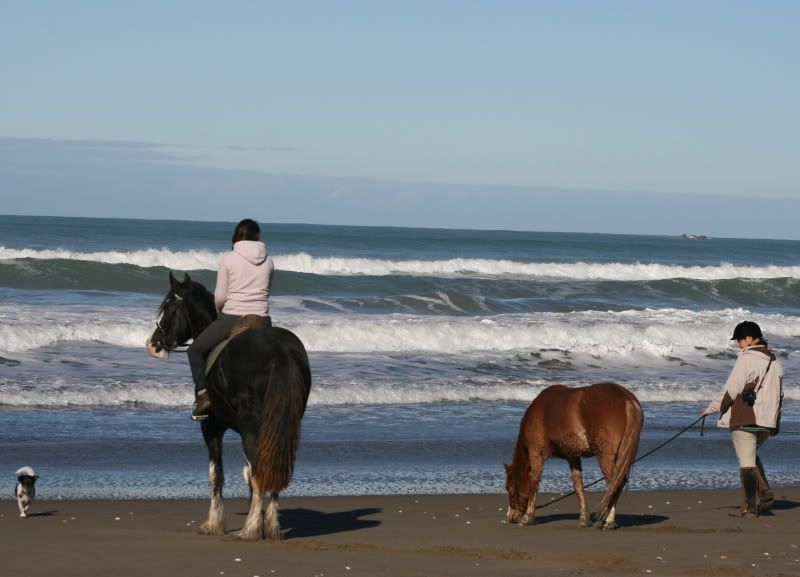 Now to upload all the video!!!
Posted by

Talisman Farm
at 17:18
2 comments


Wednesday, 3 June 2009
it has shone for two days in a row meaning I have also ridden for two days in a row - Yay! Yesterday Lagan and I went out with Bernie on Meg and had a stroll up the paper road - some lovely trotting and cantering spots and even a bit of cow chasing to be had. Today we went up our road (I rode Meg and Bernie rode Lages) to visit our neighbours Karen and John and encountered a chainsaw (which was a real non-event). Lagan has a good stride but he struggles to keep up with Meg's power walk - That girl can go! We're hoping to take Meg and Maxi to the beach tomorrow so finger's crossed for good weather and hopefully the race will have dried out enough to be able to bring the float out (it gets quite slippy in the wet!).

Today's photos are not very exciting but here they are anyway: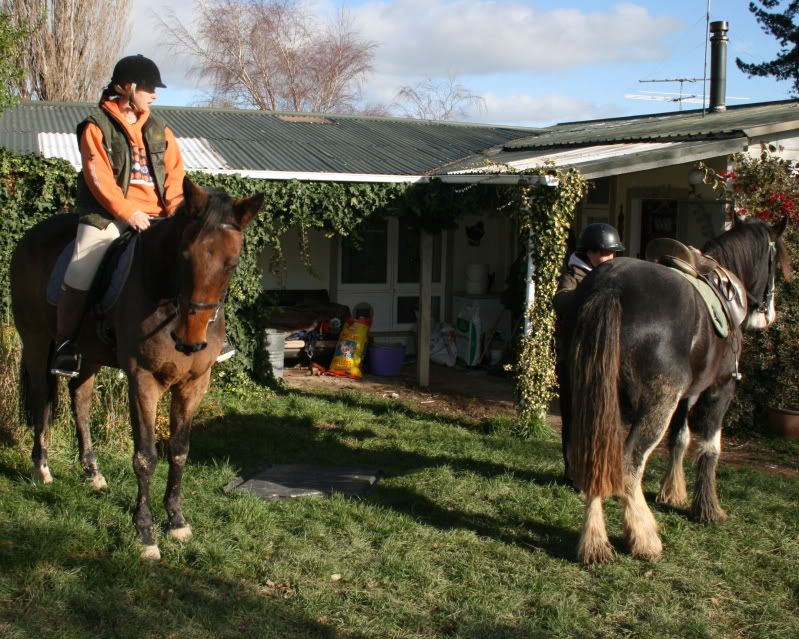 Posted by

Talisman Farm
at 15:22
0 comments