Yesterday Hooty and Ata travelled over the hill from Wellington back to us at Talisman Farm. Ata is here to be gelded, branded, weaned and wintered and Hooty (who is back in foal, this time to Coalmans Touch, for a friend) is back for good. Maude was less than impressed to find herself sharing her new paddock with her old paddock mates and spent quite a lot of time pulling VERY evil faces and chasing them away. Enya was desperate to get up closer and investigate the new horses but Maude was determined not to let her. This morning everyone seems pretty happy and the foals are definitely starting to get re-acquainted.

Bezzy mates

BACK OFF!
Pair of posers
Herd under the trees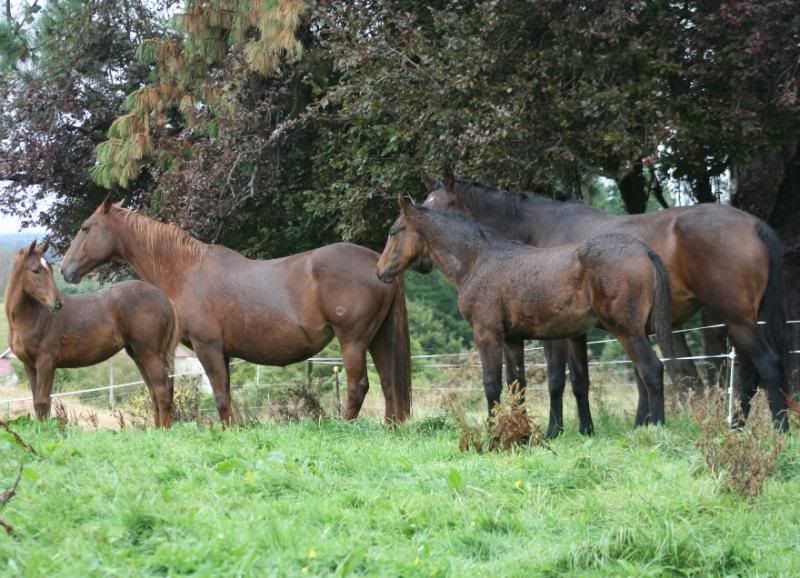 Hoots 'n Ata
Ata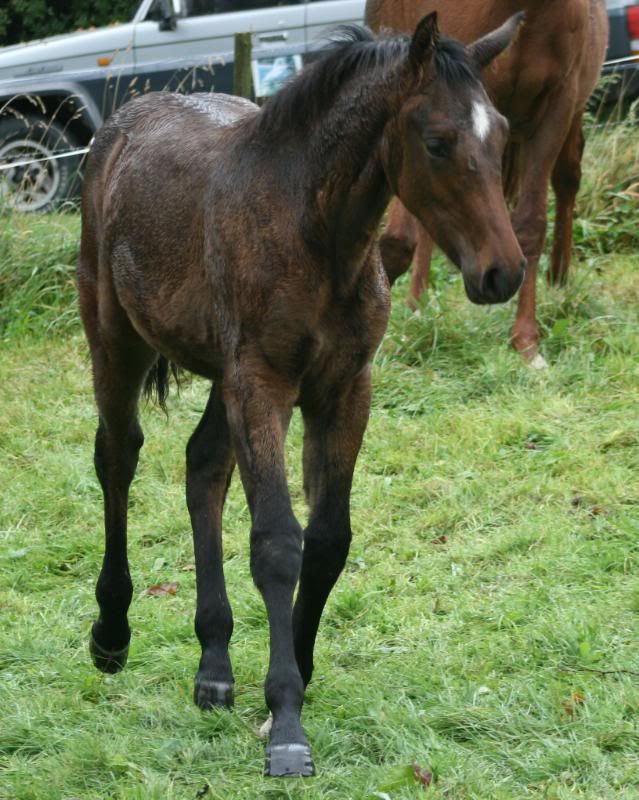 I also got a photo of Reilly and Kim back over in Wellington looking good!