Tuesday, 16 February 2010
Monday, 15 February 2010
Firstly:
THIS LOVELY HORSE
was bred by me and is the first foal I bred by Hamish out of Maude. I named him TF Malteser but I never registered him or had him branded and his current owner has changed his name to Moses. Kim Stembridge, who is riding Reilly for me, bought Malty off me when he was 2 years old and broke him in herself and did a wonderful job with him. She was forced to sell him when her studies started to take up too much of her time and finances got tight. His new owner is selling him on only a few months later and I would LOVE to see him in a fabulous home where he will get out and about and be the superstar that he is so, if you are looking for a nice young horse, look no further! He is 7, not 6 years old.
I have just started the rather daunting task of creating a new stud website. Since Geocities closed down I have done nothing with the website and it has fallen woefully out of date. If there is one thing that really annoys me when it comes to stud websites, it is ones that are out of date!! So, the HUGE task has begun. So, this is where today's blog come in - I am on the scrounge for more testimonials. I am hopeless at asking for them from stud clients and, as a result, I have not had any for ages!
If you have dealt with us in the last few years whether it be buying a young horse, having a mare here to foal, breeding to one of our stallions or even grazing your horse with us, PLEASE would you be so kind as to put a few words together about the service you received and EMAIL THEM to me ( talisman.farm@gmail.com) at your earliest convenience? I would be most eternally grateful!!!!! Likewise, if you have photos of horses that you have bred by using our stallions or that you have bought from us as youngsters, updated photos and news ALWAYS gratefully received!
No real news today. The A&P show is this coming weekend and there are pleasing entries in the Heavy Horse classes with, it looks like, at least 11 horses entered. I washed Meg's tail today and bagged it but there will be a few more visits to the beauty salon for her ladyship before she is ready for Sunday!
Posted by

Talisman Farm
at 14:24
0 comments


Sunday, 14 February 2010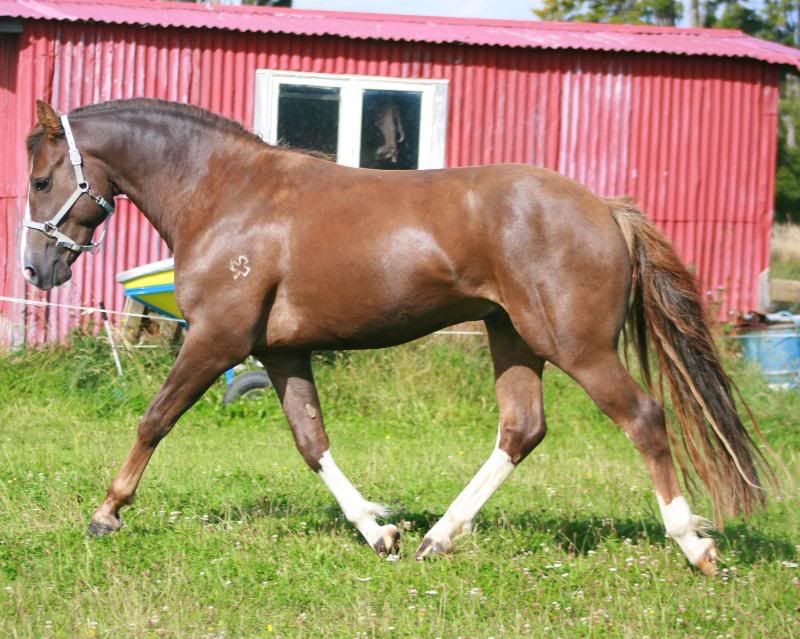 This is probably the last time I will call him that because I have already been sternly reprimanded by one (very scary) friend for giving a big studly stallion such a froo froo name. I couldn't help myself tho, he's just so cute!

Yesterday he gave me quite a fright when he had some sort of an episode after running around and getting a little hot. It was a warm wet day and he seemed to have an attack of prickly heat and was beside himself. I stayed with him for about half an hour and, as he cooled down, he seemed to come right and within an hour was completely normal again. It was very weird so I will be talking to my vet about it first thing tomorrow.

Just a couple of photos today. He's essentially quite a lazy pony and is grazing with an equally lazy old TB gelding so getting action shots is easier said than done!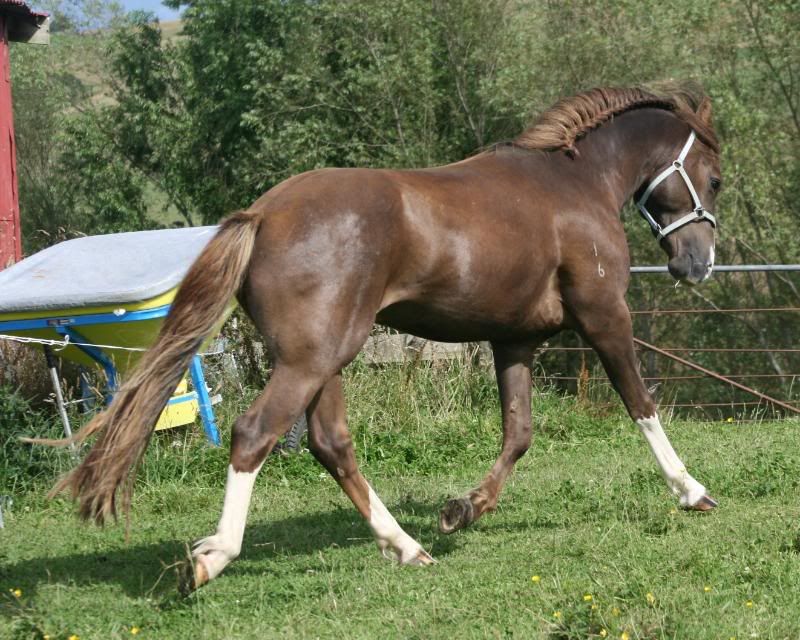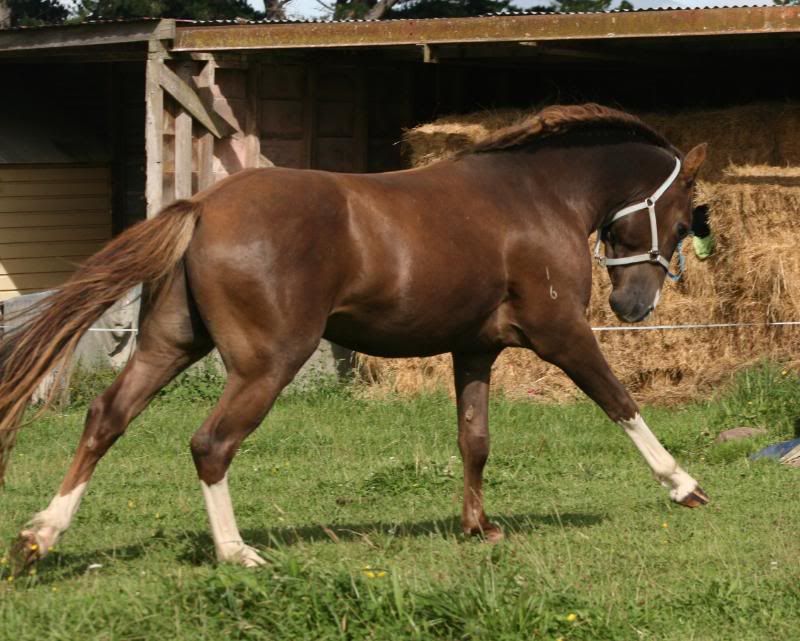 Posted by

Talisman Farm
at 10:56
0 comments