My first proper goal with Meg is to attend the Solway Dressage Group's winter series and stage one of preparations for meeting this goal started this week. It was a week of firsts. Our first ride in my old and Meg's new saddle (we're going to be using my flat seat jumping saddle as neither my dressage or GP saddles fit her properly), our first lesson and we cantered our first 20 metre circles (although, to be honest, I think they were probably more like 30m squares but it's a start!). I emailed off my entry last night. Should provide entertainment for all! We're just doing Training 0.1 and 0.3 but that's more than enough for my little three year old clompety and me!

Meg's such great fun. As my friend and trainer says, she really 'gets her clydie on' when under saddle and just loves to get down and boogie. I was in a really dark mood before I rode yesterday and Meg just caterpaulted me right out of it and back into the light again - LOVE my girl.

We have LOTS to work on so should keep us both very busy and give Meg plenty to think about. At this stage I will only be riding her 4 days a week with one ride being a lesson, one being schooling and two rides being 'fun'/fitness rides (so hacking out over hills and around the roads here). D-day is 16 May and I have a week in the SI next week so I calculate that gives us ... 11 rides or approximately 5 hours to practise. I probably should not have worked that out coz now I am panicking! LOL!

Nick was kind enough to take some photos of me riding yesterday. They're not pretty (well Meg is but I look like some sort of a roly poly pumpkin - bleurgh!) but my mastery of photoshop is non existent so, for now, I can't get me out of the photos!


A nice sedate walk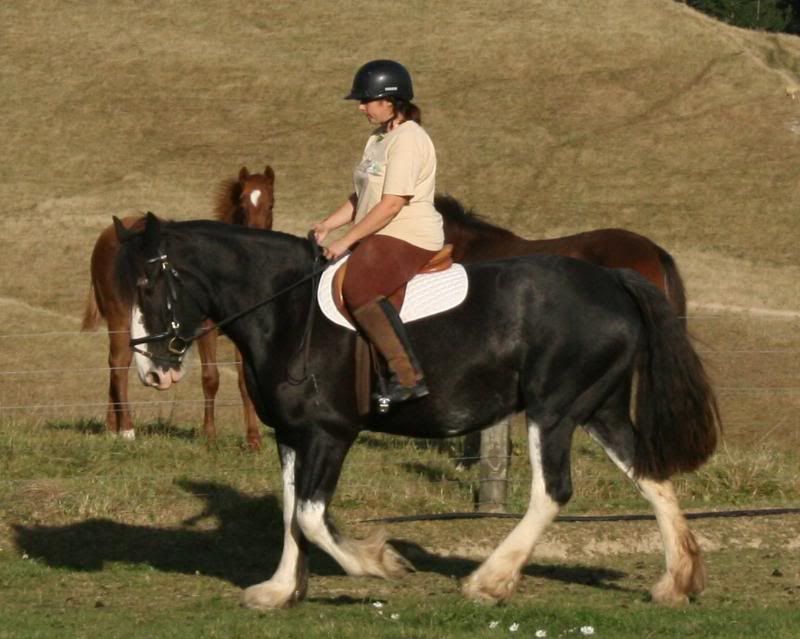 Trotting a corner
More walk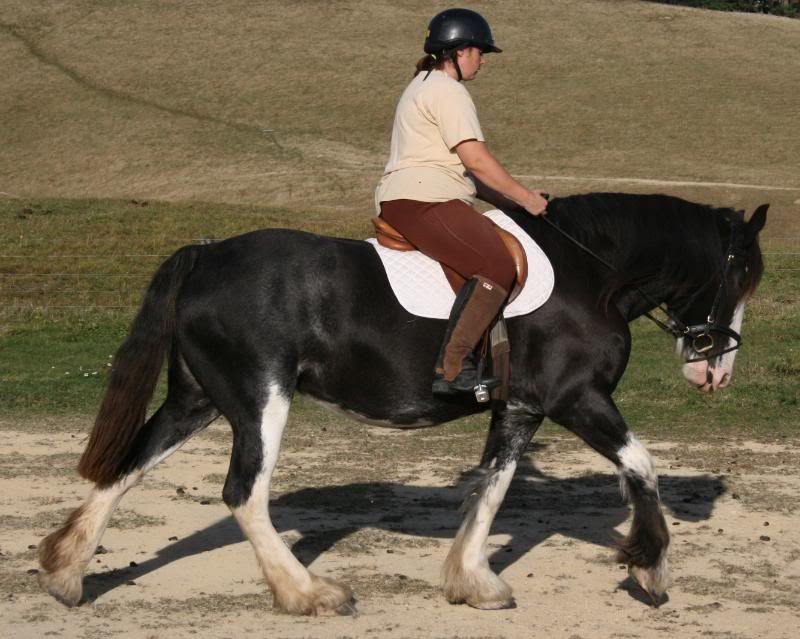 Trotting a corner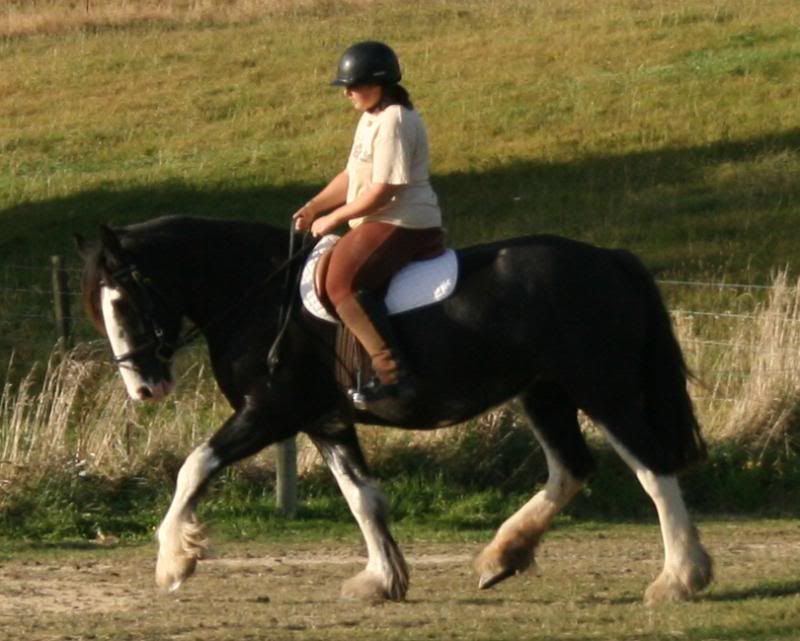 Obliging girl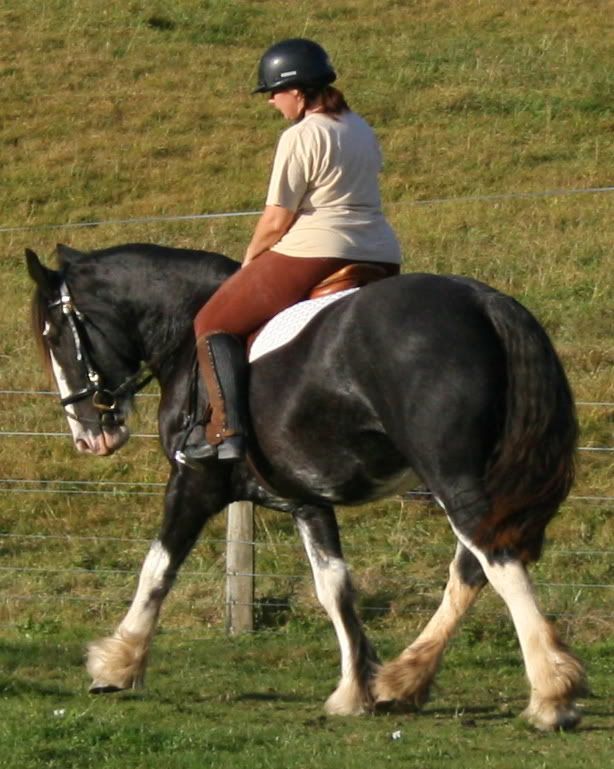 Letting out the rein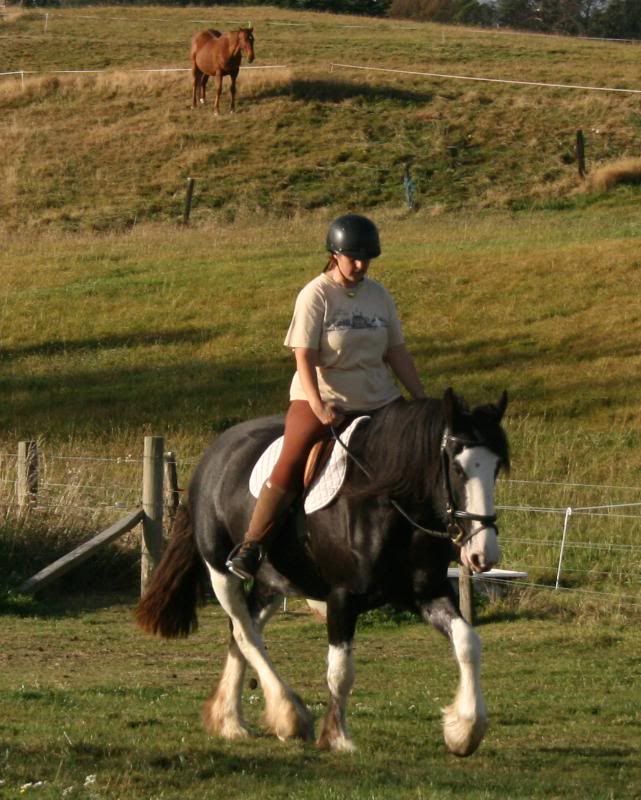 Go Meg GO!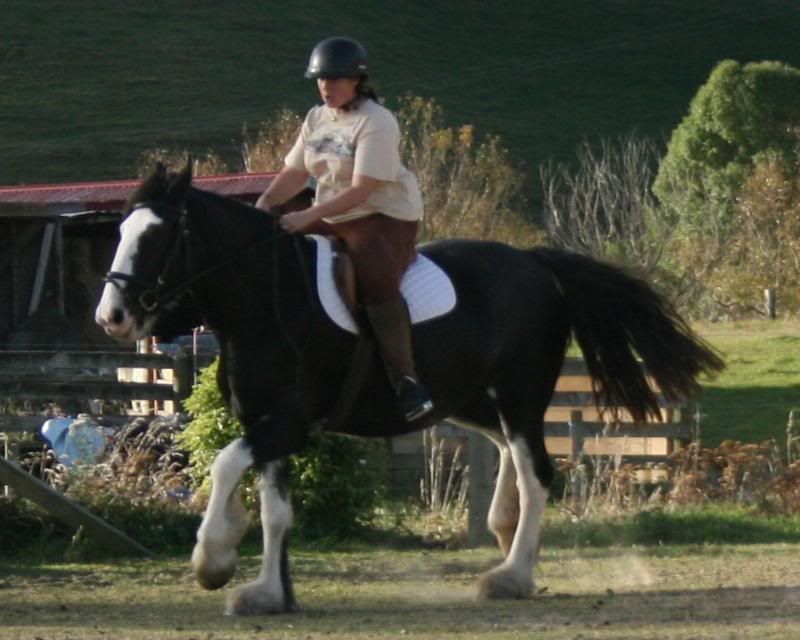 Look up Lou!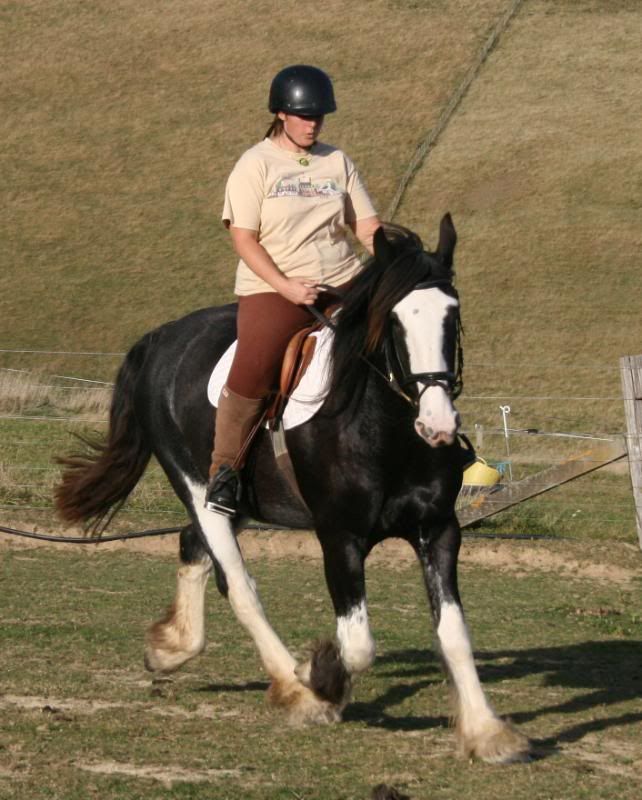 Wheeeeee!
Goig so fast we're just a blur, haha!