Sorry, I have been a bit of a bad blogger of late but am finding, with the season building up and the sun coming out (er, now we need rain, can't believe I am saying that!), I am getting quite busy and spending less time on the computer.
For some reason yesterday the website had a 1000% increase in traffic resulting in three new enquiries. I can only think that we are being discussed somewhere. Whoever it is, thank you very much because the exposure is fantastic - couldn't pay for advertising like that!
Today Brennan has his first 'real' collection date at SYENZ. I am so pleased that I decided to have him trained as it has resulted in quite an increase in enquiries and business so, with a bit of luck and good management, Brennan should have foals on the ground all over the country next season. One lady in the deep south has even gone out and bought a new Riding Pony mare JUST so that she can use him. How's that for a vote of confidence!!!
Brennan's first outside mare was a palomino daughter of a well known A Grade SJ pony from the 80's and 90's called Hullabaloo (if anyone knows this pony/has photos, I would LOVE it if you contact me) by a son of Laughtons Legend and we currently have a little Welsh mare with foal at foot awaiting service and a couple of others for serving in hand to arrive before the month is out. The wee Welshie is turning out to be a little foal proud so I will be arranging to get a PG shot from the vet this morning to 'encourage' her to come to the party. This afternoon he is being collected for much loved and successful family pony mare. She is aged and a maiden so we are really hoping that we can help this family breed the pony they so badly want from their precious mare.
Amongst Brennan's other potential AI dates are a GP SJ pony, a stunning 17.2HH TB mare, a full sister to a World Cup SJ and a multi supreme winning show pony. He is definitely attracting attention from some quality mare owners but what is also nice to see is people with favourite 'keeper' mares choosing him as the stud they would most like to breed a one-off foal from.
Snorkel and Ciara are growing in size and personality with every day. Snorkel has decided that she wants to live in my pocket which is driving her mother mad as Libby would far prefer to be the other end of the paddock when I am in it. Amusingly Snorkel appears to be turning her mother around and the catching issues which we have had seem to be rapidly becoming a thing of the past - Thanks Norknork!!
All going well Brennan's first competitive outing (in-hand) is set for December when he will be attending the
Manawatu Breeder's Show
. The organisers have included a new Connemara section so we are very excited that Brennan will be able to be shown as a representative of his breed. I can't wait!
Yesterday we sent the gorgeous Twinkle back to her breeder in Auckland. She has spent a very happy few years here and, although we never bred her ourselves, we know she will produce some stunning progeny for Nicky and we look forward to following her progress. We are looking into potential replacements to join our broodmare band this season and have two very exciting opportunities presenting. More on that in time ...

Ciara and her Ears!

Patchy Momma - Norkles looks a state!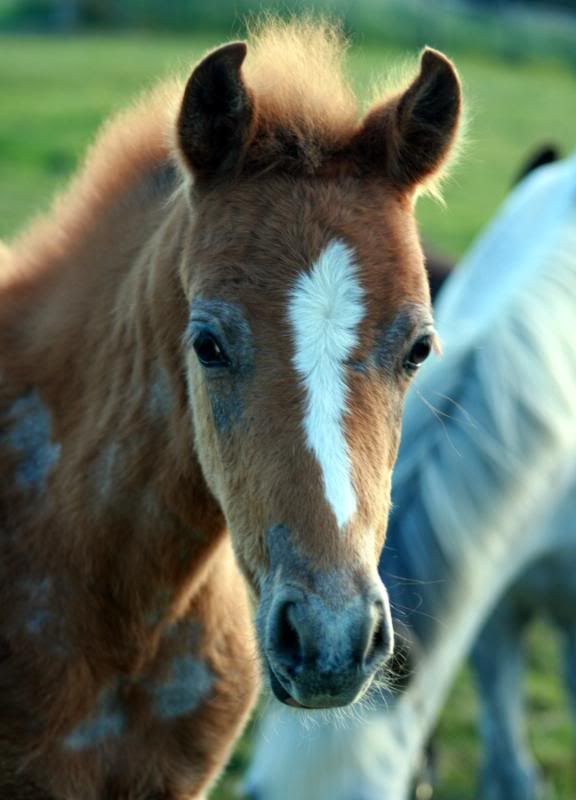 Ciara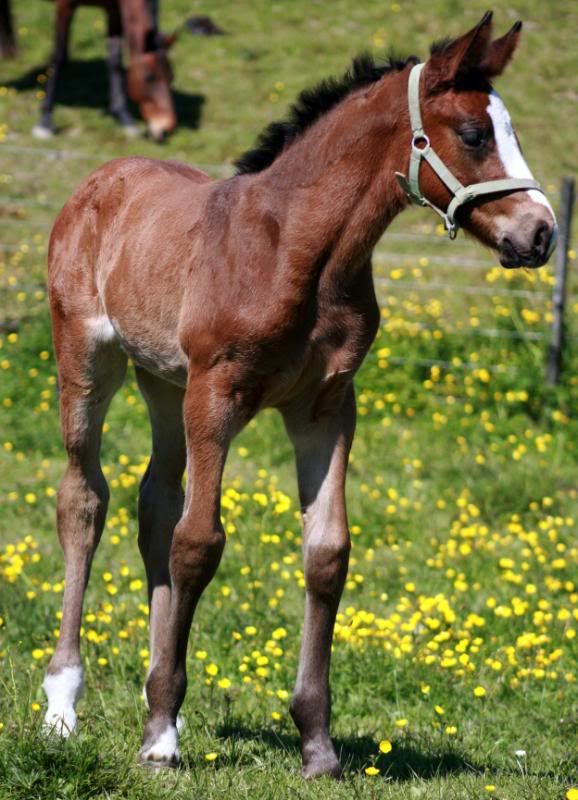 Libby and Snorkel
Nork Nork you are sooo cutey cutey!