The yearlings got a new paddock yesterday and whilst on my rounds this morning, I stopped for a chat and to take some photos of them. Aine should be heading off to live in Wellington soon, we will miss her! She is still very much a giraffe (Bados is a good 16.1HH and her back legs are longer than his!) so I think she is going to be quite a big girl and quite lovely (eventually, after she goes through her ugly duckling phase).

Aine and Uncle B with Rory stuffing his face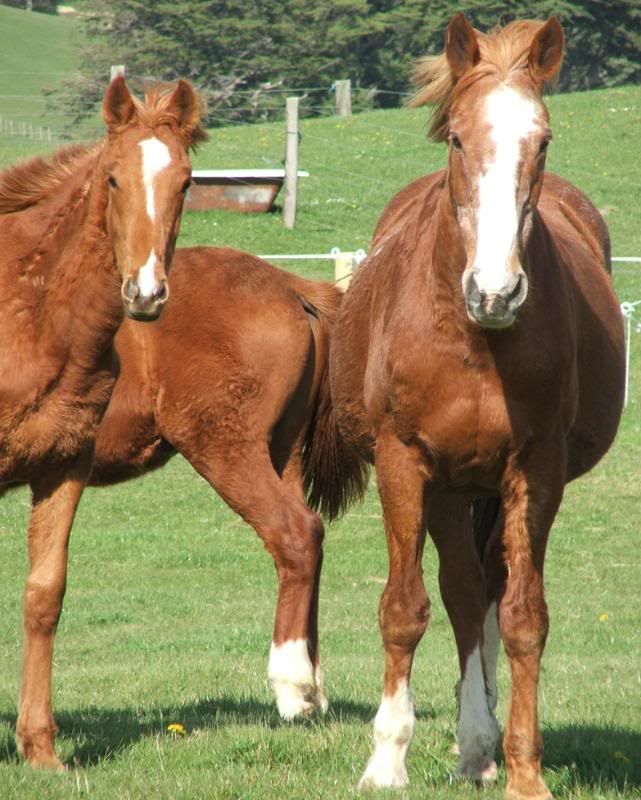 Eating machine Rory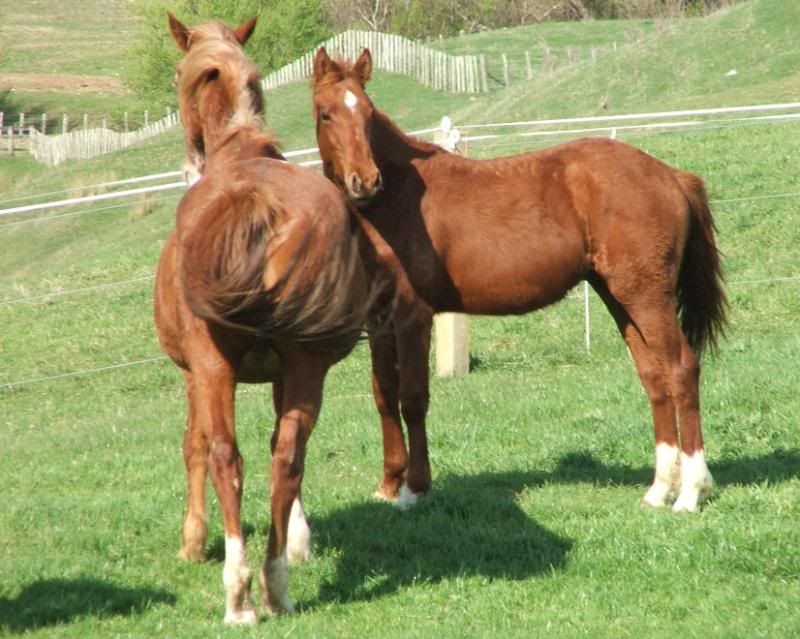 But he is an ass really!