Today Hooty was dropped off so that she can foal here and Pippa arrived for Robbie so, it's all on here. Unfortunately the arrival of both mares coincided with the arrival of (much needed) rain which meant that Reilly took the opportunity to completely TRASH his new paddock 'showing off' for the ladies *sigh*.

Hooty looks fabulous and Keryn who is leasing her has clearly taken wonderful care of her whilst she has been living with her - It's so nice to know that she has been pampered and loved while she was away and I was lucky to get regular photos and emails letting me know how she was getting on - Leases really can work!

Pippa was covered within minutes of being re-introduced to Robbie so, fingers and toes crossed, that Pippa's owners now have another lovely Robbie foal is in the making.

Note for myself - Libby's LDOS was 20.09.09 so, if she has conceived, we will have a due date of 25.08.10.

The grass in Hooty's paddock - Good for mares and foals!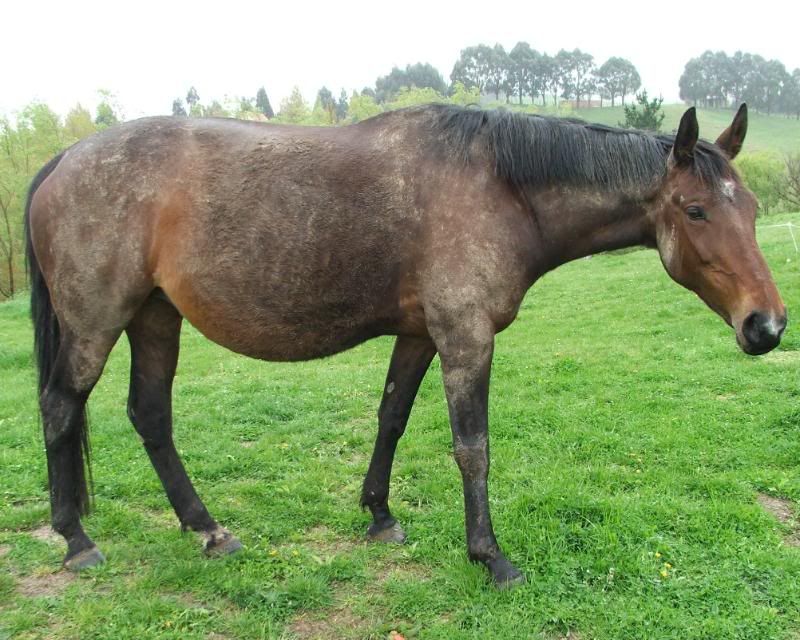 Pippa