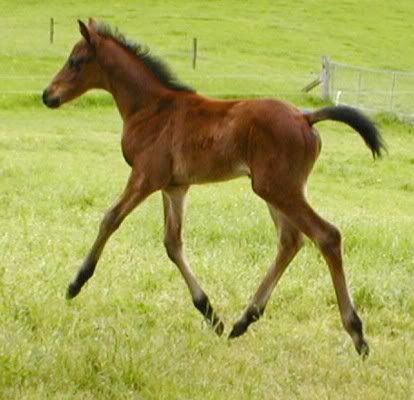 Ever since I had seen him as a young horse at Puhunui, I had adored Mighty Heights. The opportunity to purchase a mare in foal to him came up in 2004 and I grabbed it with both hands.
'What a Lark'
produced a gorgeous colt foal for us in October 2004. Reilly was everything I had ordered. Lark however broke my heart and I will dedicate
a page of this blog to her
.
In 2004 (November) Rafferty was born. A full brother to Malteser and a better looking foal than Malty was. Rafferty has recently been sold to a Wellington woman who intends on bringing him in for dressage and some Show Jumping. She loves him to pieces.