Rode the man pony yesterday - figured I better put in some work if he is going to try and complete two dressage tests on Sunday and at the moment Jess can only manage one or two rides on him per week. Gee he is so good! Honestly, he has the best attitude, especially considering I am not the ideal size for him nor am I the most balanced or effective rider but Brennan just soldiers on and does everything I ask him to. Love him! PS, the saddle is a bit small for me (understatement of the century as it is Karen's 16.5" Isabell, ha ha!) but Brennan likes it so it's the one!
On Sunday whilst at the dressage rally, Maddy (
Biwmares Madonna
) arrived. What a lovely BIG pony she is. Must be pretty close to full-sized as she nearly makes Cindy and Isla look like midgets, haha! Can't wait to see what she foals! She is in foal to
Sun 'N Air of Summer Valley
and I have my finger's and toes crossed that the foal will be a filly and a future wife for Brennan.
Photos today are of ponies, ponies and yet more ponies!!!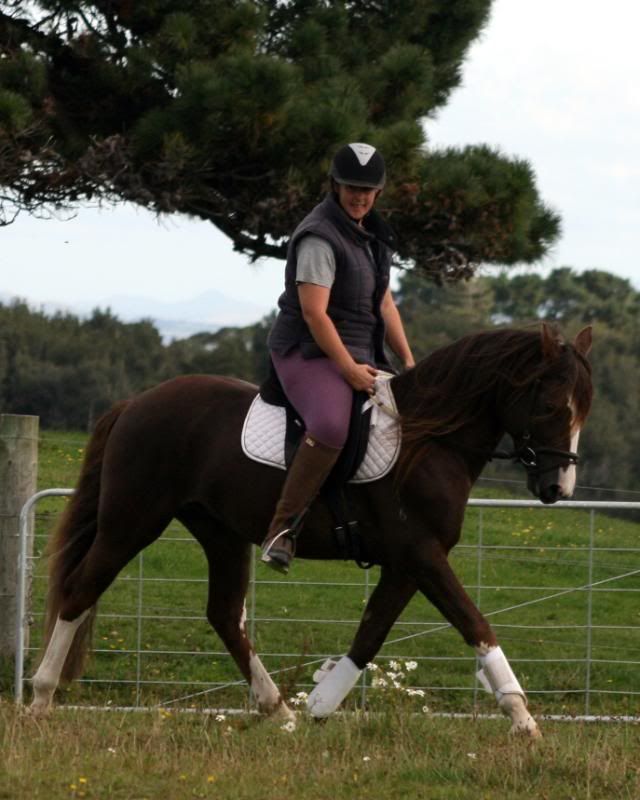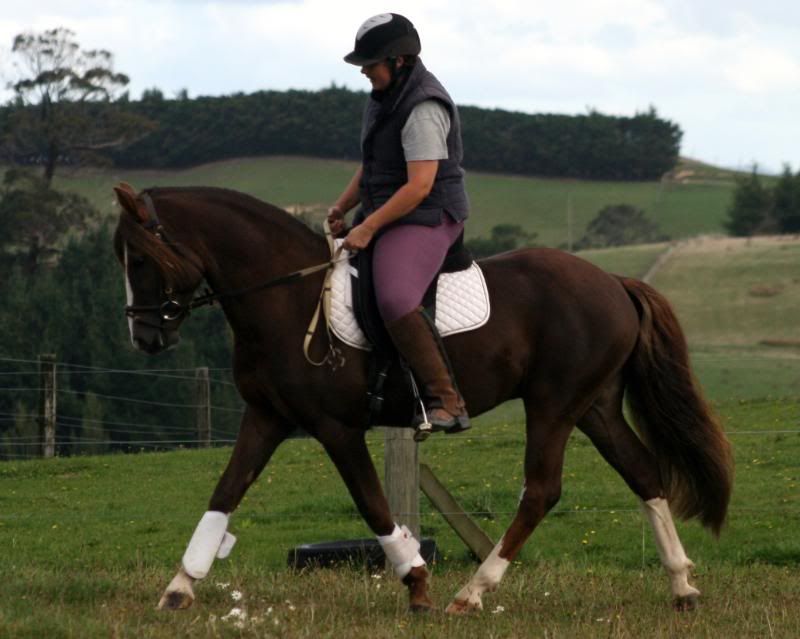 Maddy
Maddy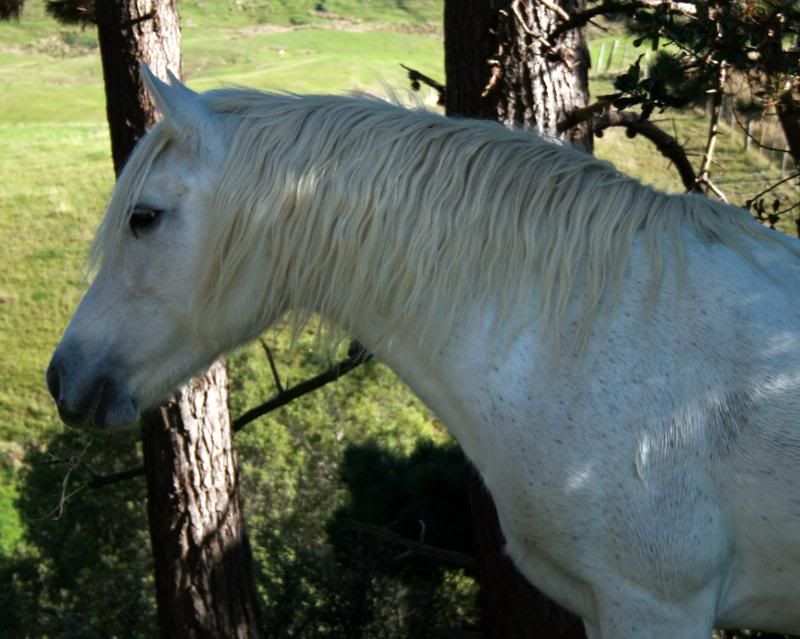 Isla