June 2012 UPDATED for sale listing

Enya - Poetry in Motion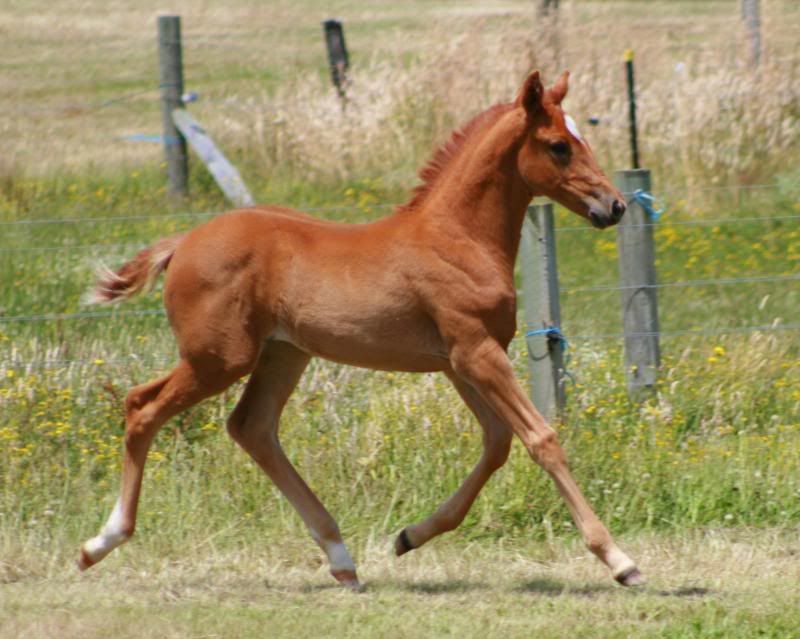 Foaled Spring 2009 - Leggy, beautiful and elegant, Enya has a very bright and exciting future as a competitive sport horse. Her bloodlines suggest immense potential as an event horse but we don't think this should deter any would-be dressage or show queens from considering this filly. Her correct conformation, balanced and uphill paces and athleticism are sure to serve her well in both the saddle hunter and dressage arenas. She has an EMH of 16HH+.
Enya's Irish Sport Horse dam (Kingsway Diamond X Sovereign's Charm/Sovereign Path/Grey Sovereign) was a handy show jumper, saddle hunter and eventer before injury sidelined her to the broodmare paddock where she has stayed (even though she has been sound for many years) and has produced us such exceptional progeny as Enya's full sister
Aine (TF Summer Solstice)
and the three brothers,
TF Malteser
,
TF Rafferty
and
TF Liath
(need to update photos) and most recently a full sister to the 3 Hamish boys,
Aisling
. Maude is a 1988 foal now and still fit and well and breeding. She stands 16.2HH.
Enya's sire, '
TF Life O'Reilly
' (
and here, doing XC
) is a (now gelded) son of Grand Prix SJ/4* Eventing horse
Mighty Heights
- this breeding means that Enya carries the blood of both very influential Irish Draught Sire's that stood in NZ in the 1980's and 90's,
Laughtons Legend
and Kingsway Diamond. Check out the breeding of many of the top Eventing horses of today and the past few decades and you will see that a huge percentage of these horses have Irish blood running through their veins, indeed there are far too many to list! Enya is essentially 2/3 TB and 1/3 RID.
Reilly's dam-sire was Light Spirits who has sired a number of very good jumping and smart moving horses. Reilly himself is a sane and sensible sweet-natured horse who has taken the greatest care of his doting & nervous rider owner and breeder. He has a temperament that really is second-to-none. His dam,
What a Lark
was full sister to
Day Light
who was exported to the UK as an event horse by Jen Kneale.
Enya is a smart, sensitive and attractive filly and is priced to sell at
$3,000 NEG
. Whilst a competitive home is preferred, a home that will love and care for her is our top priority. Enya can be wintered here for a nominal grazing fee She wears a rug, is good to catch, leads well and stands quietly to have her feet done - she has been drenched regularly since birth although is not a huge fan.
We believe that Enya will be every bit as competitive as her warmblood counterparts so dio not let her lack of WB breeding put you off! Enya will be ready to back this Spring/Summer so is a blank canvas.
For more information, please feel free to contact me on
talisman.farm@gmail.com
- Videos below. More photos:
HERE
I will try and get some more up to date photos soon however given the time of the year, she's a little hairy and muddy!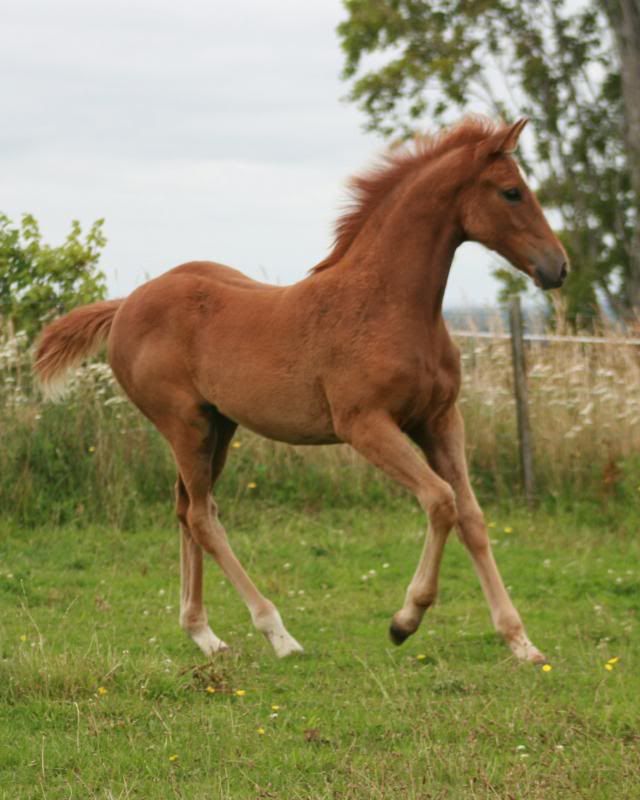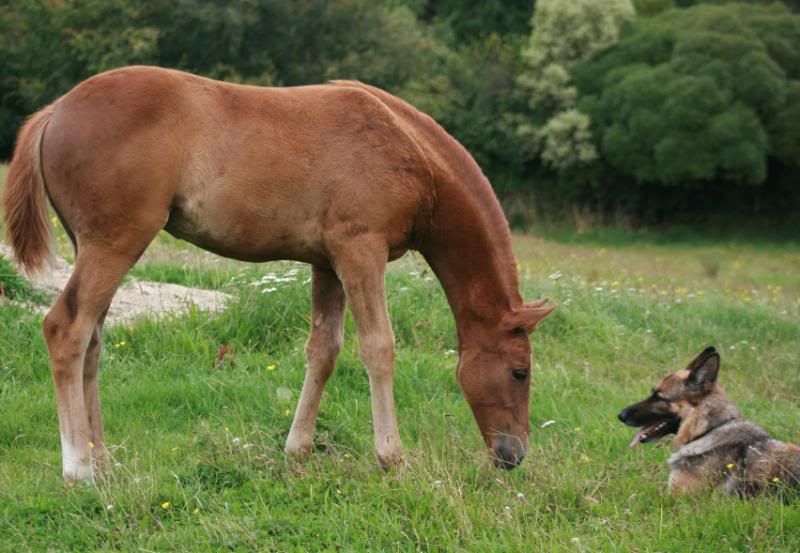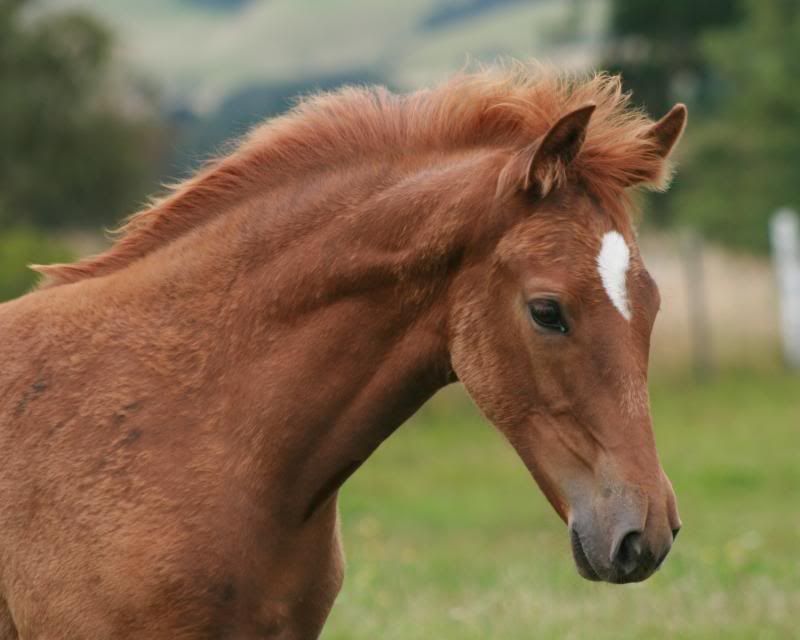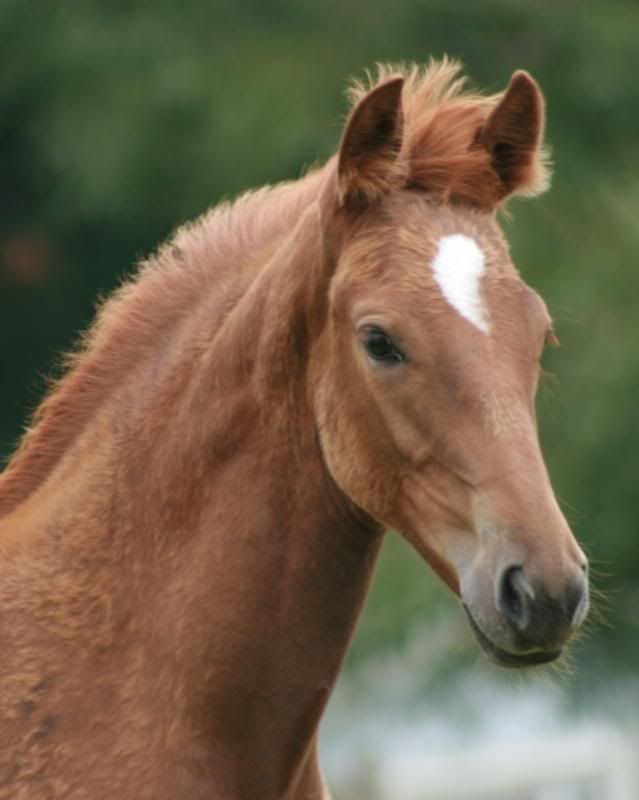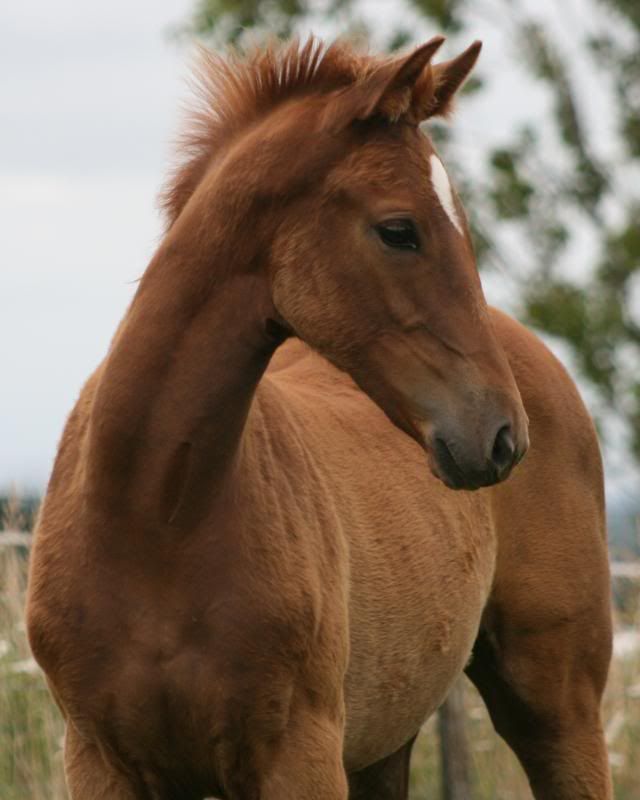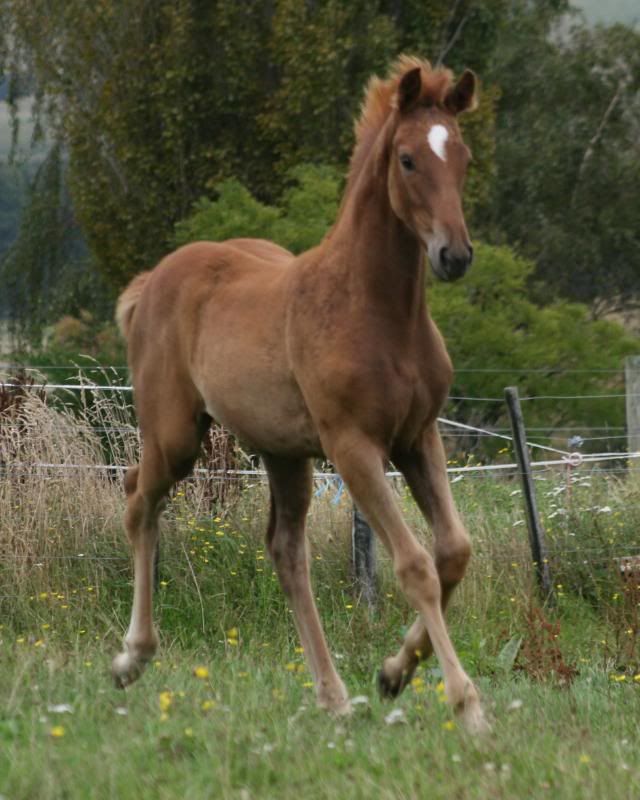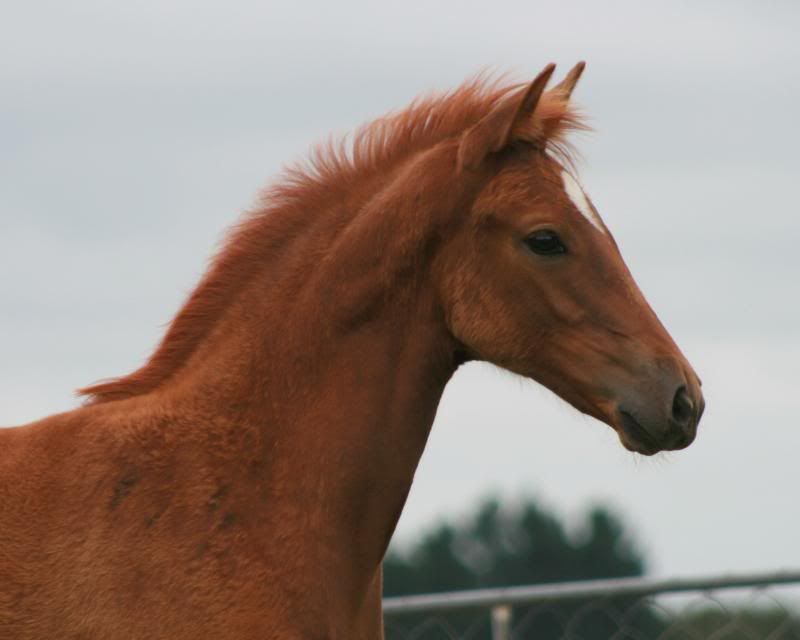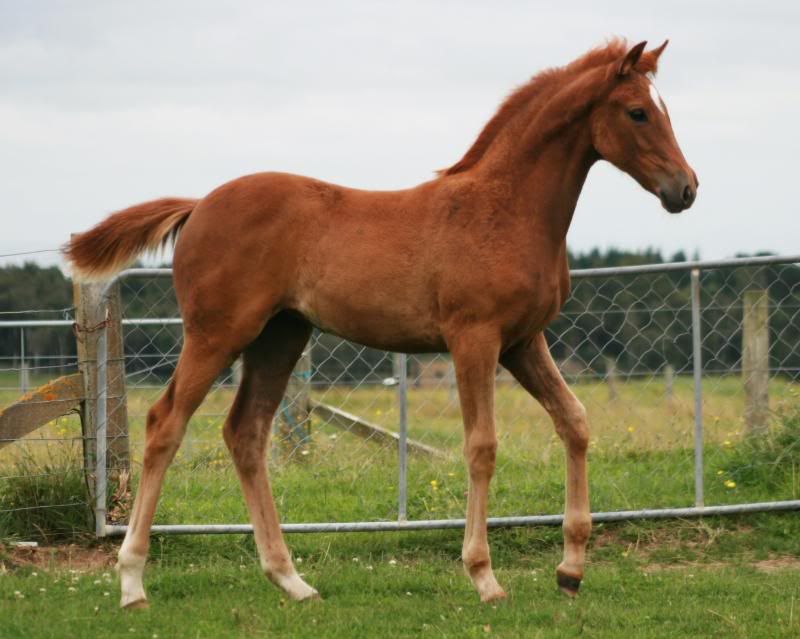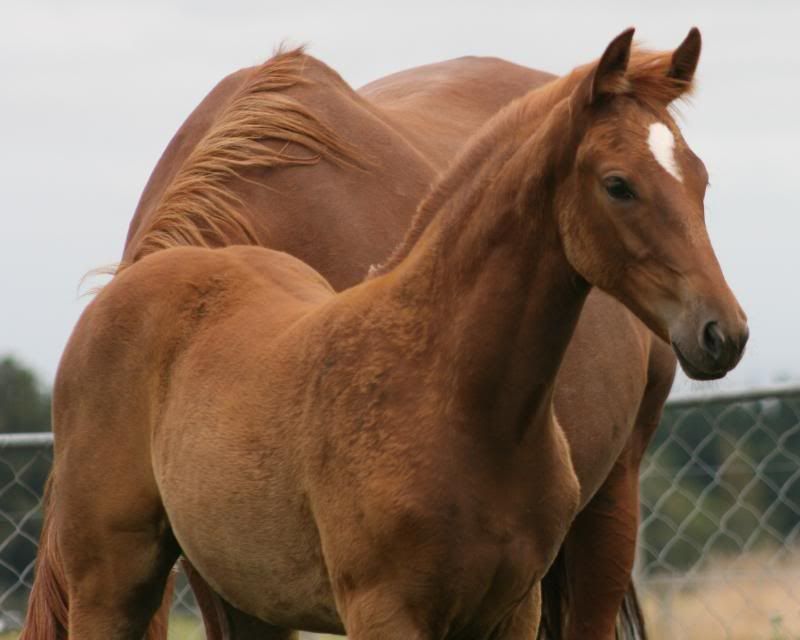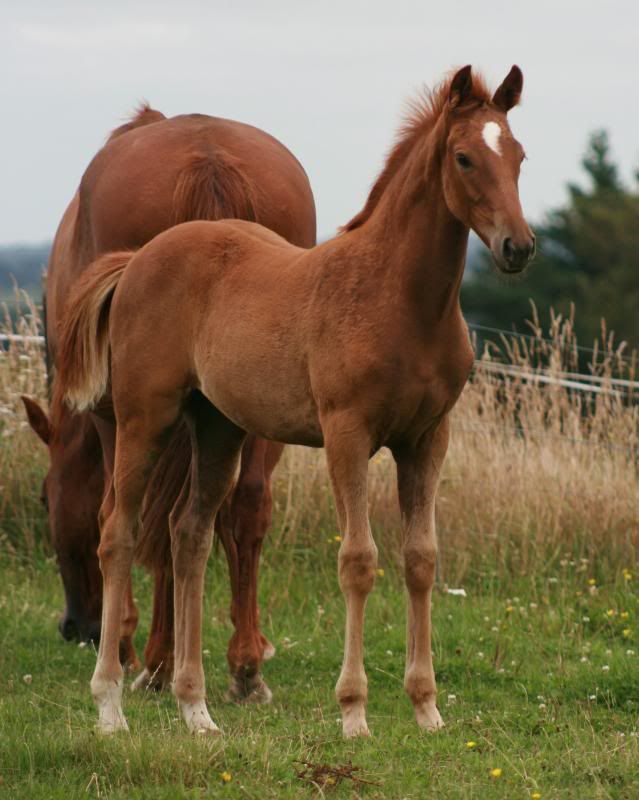 8 January 2010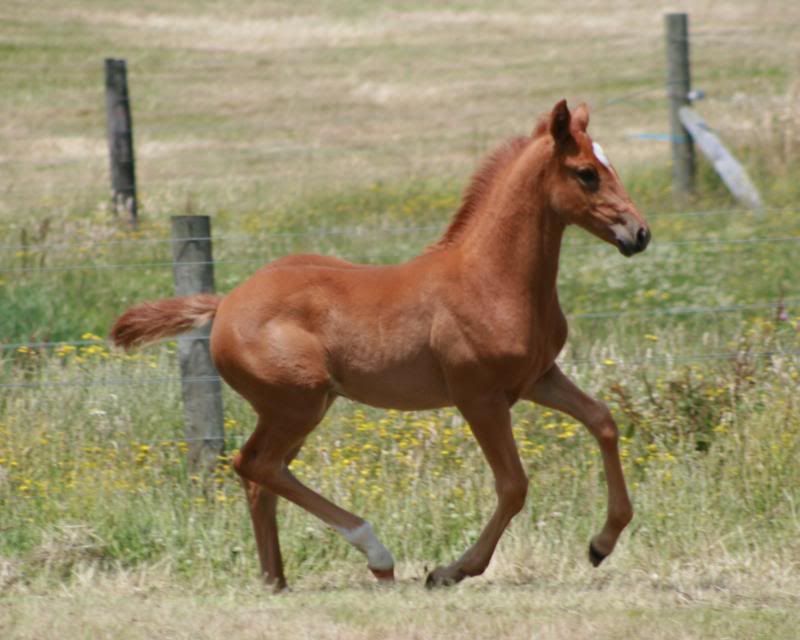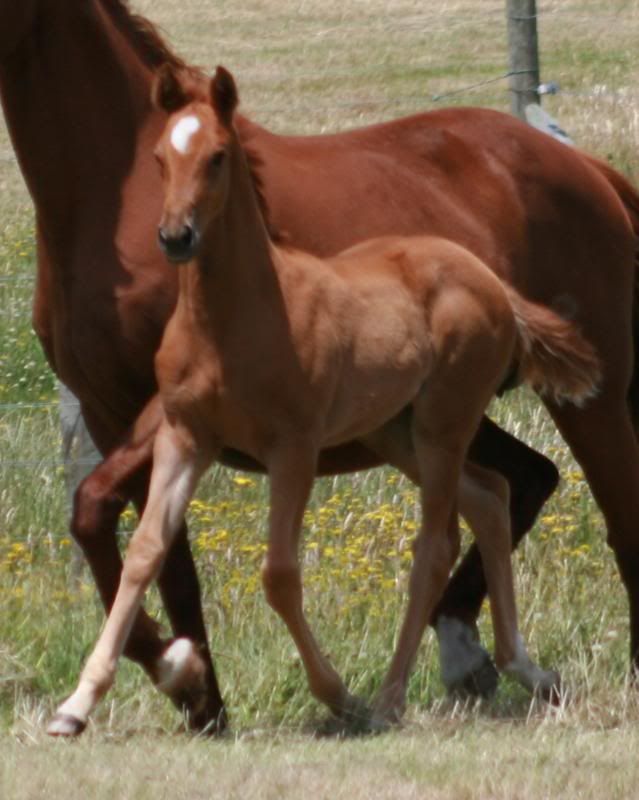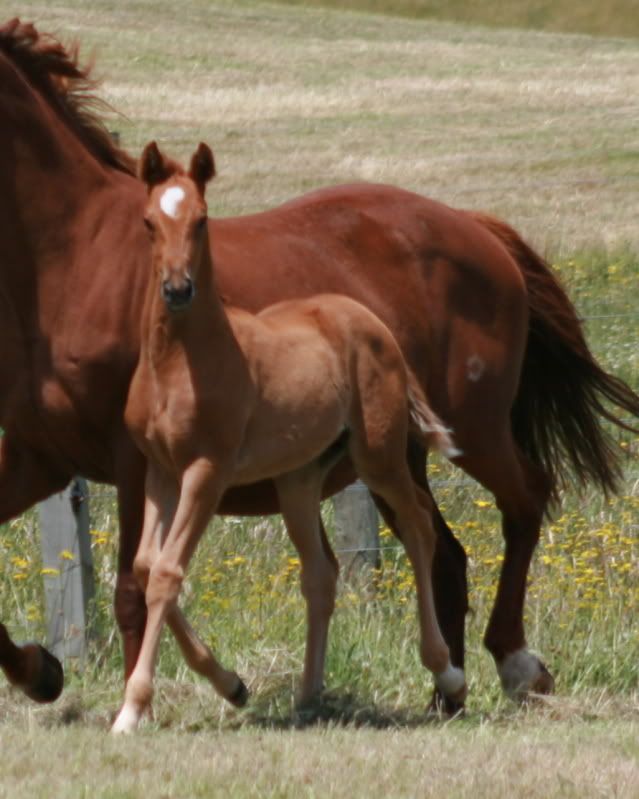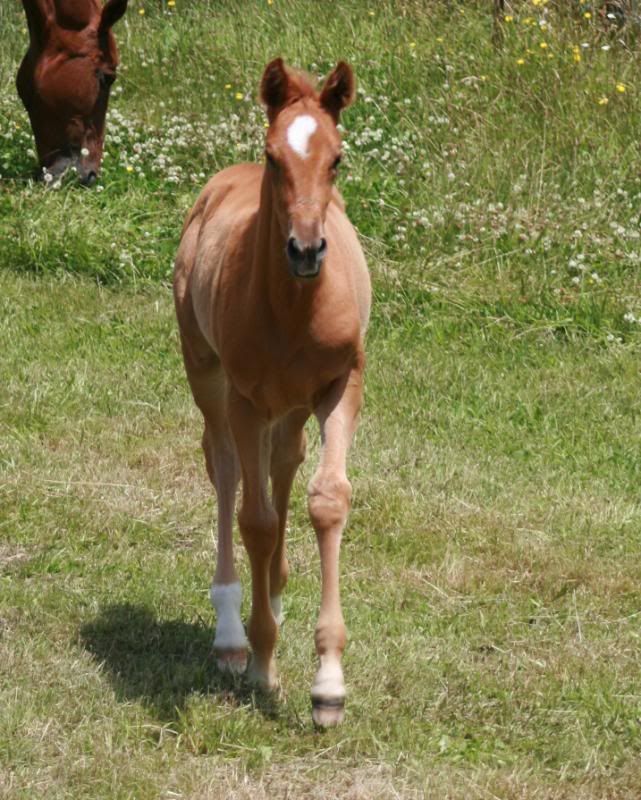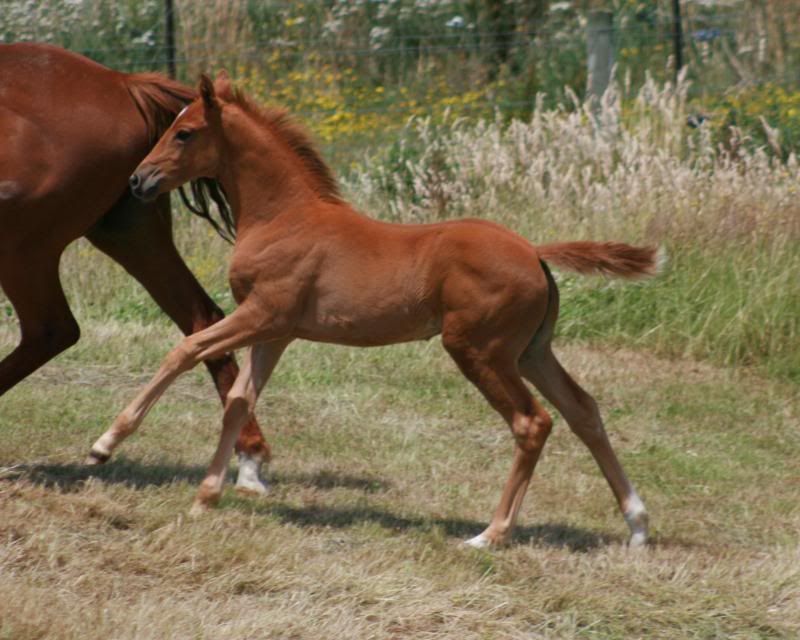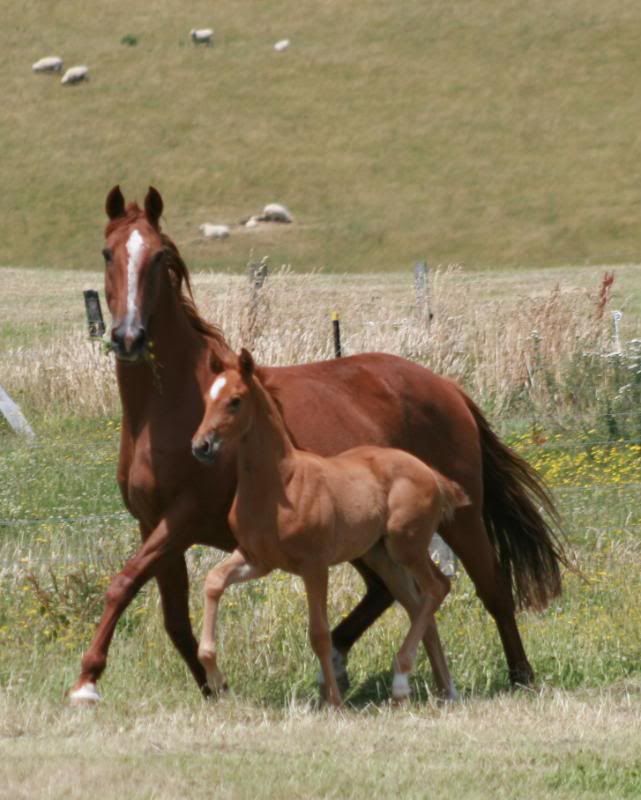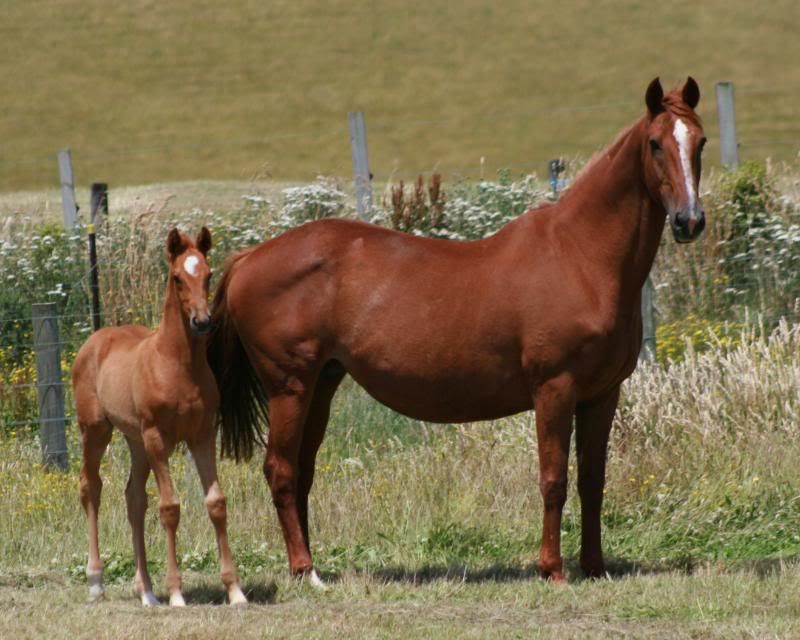 4 January 2010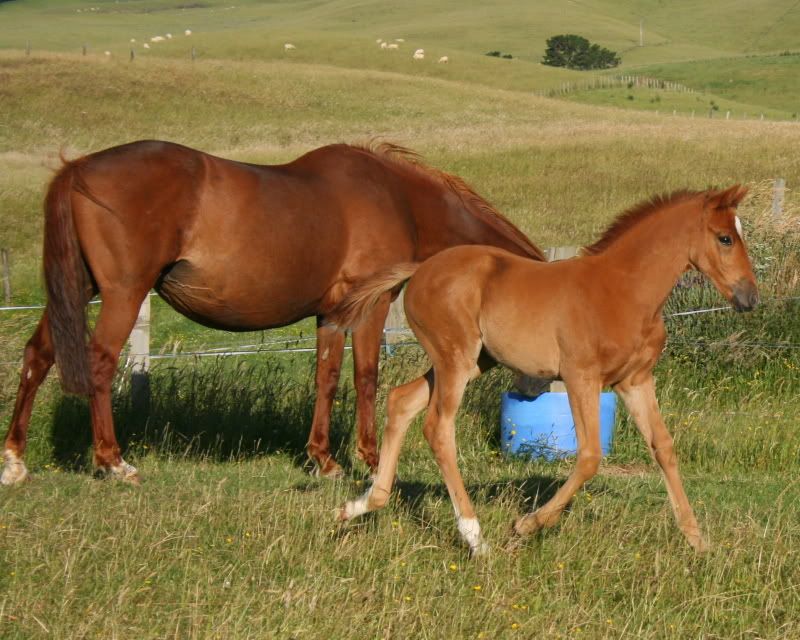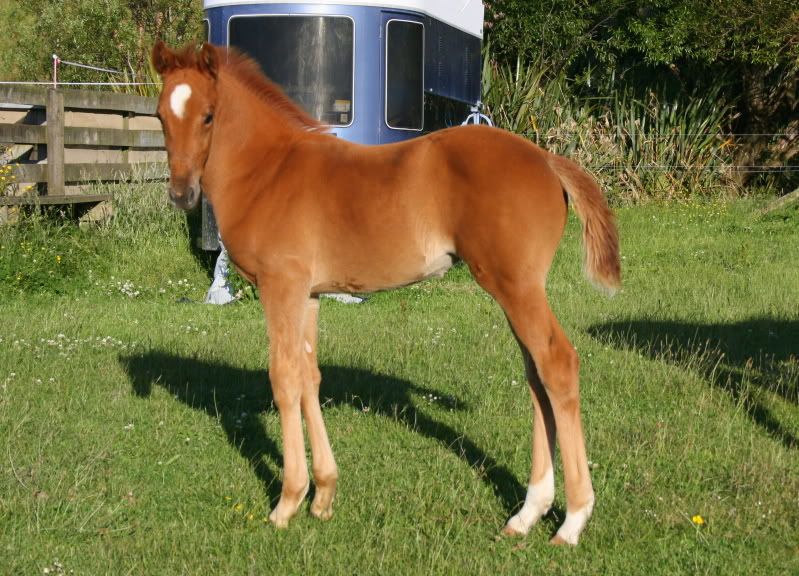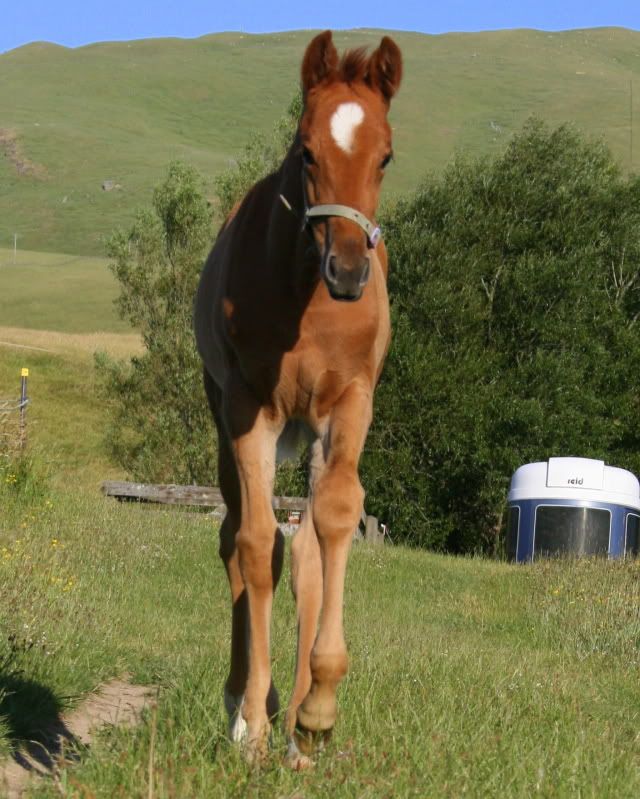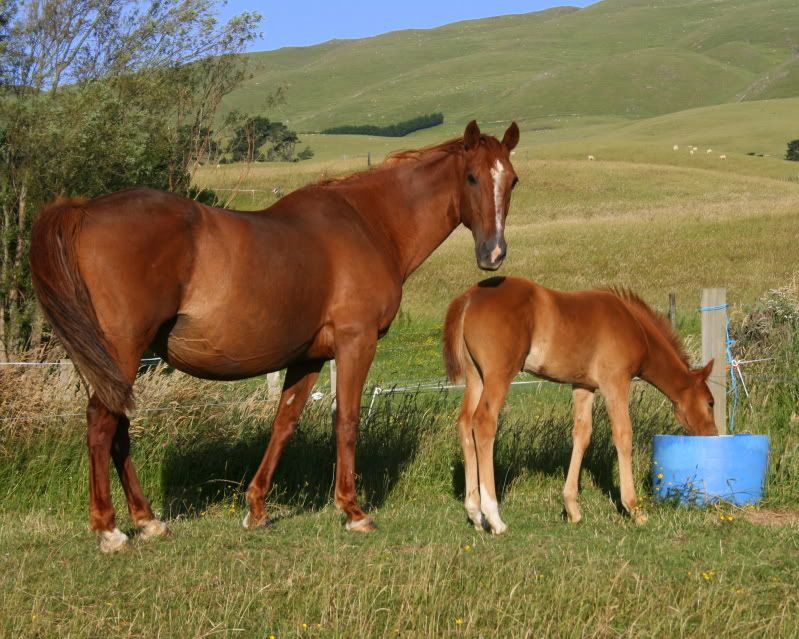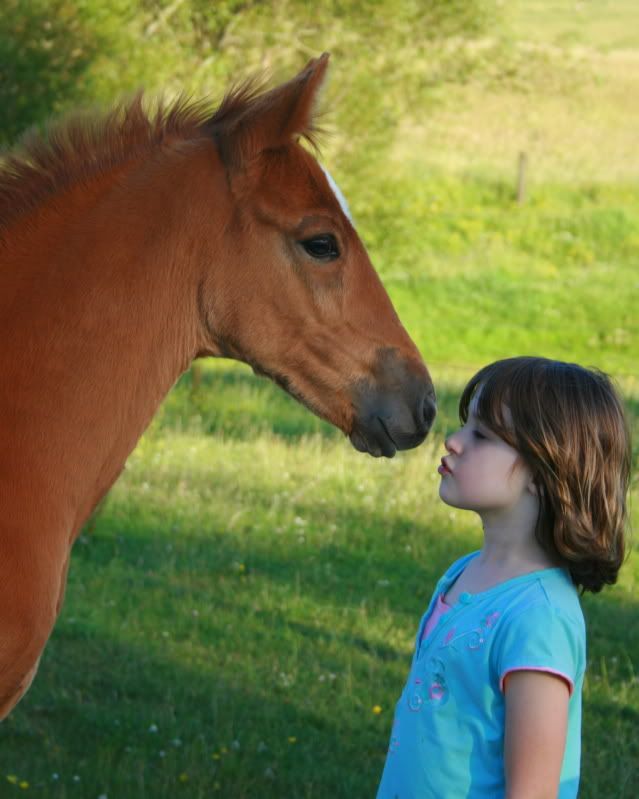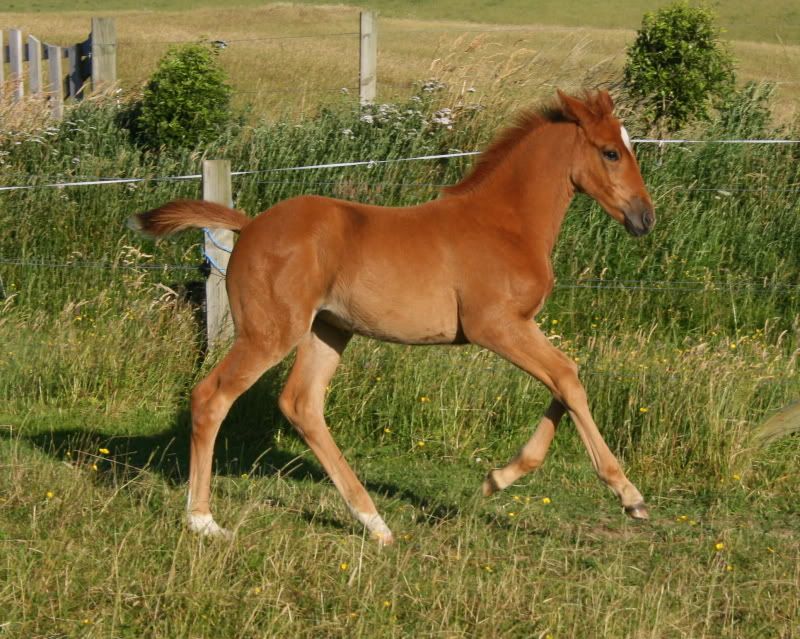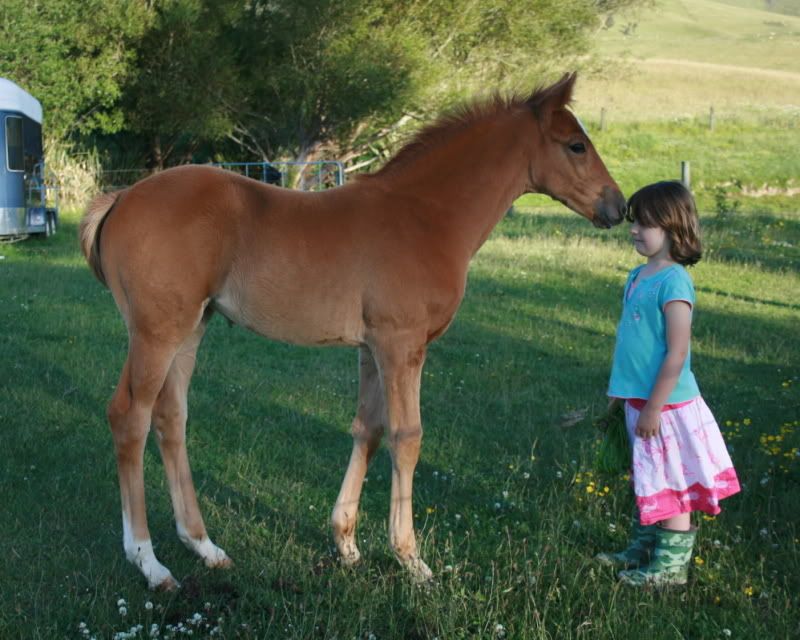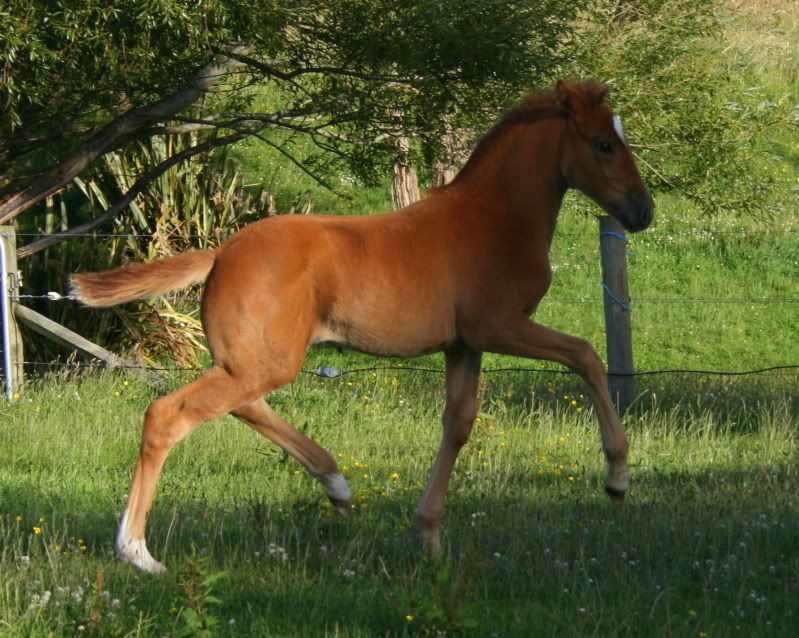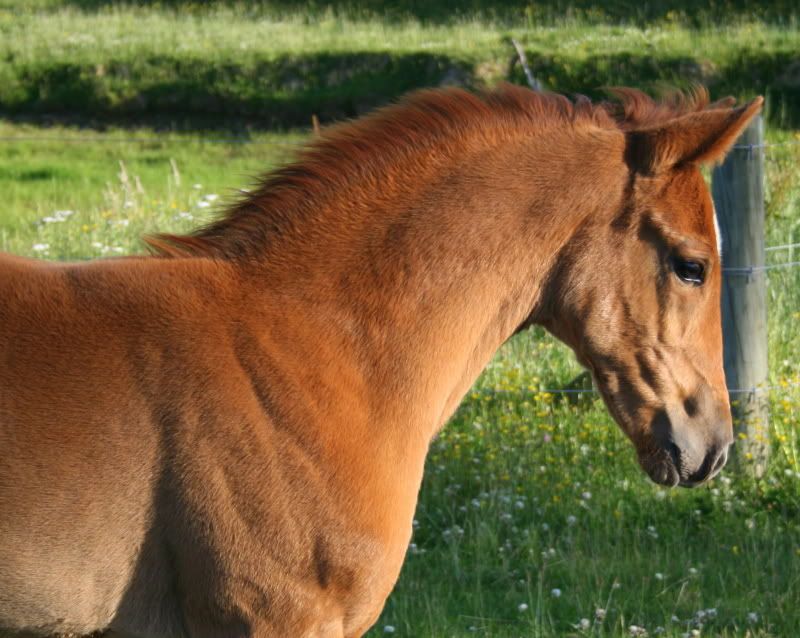 Who me? (Photo taken early December)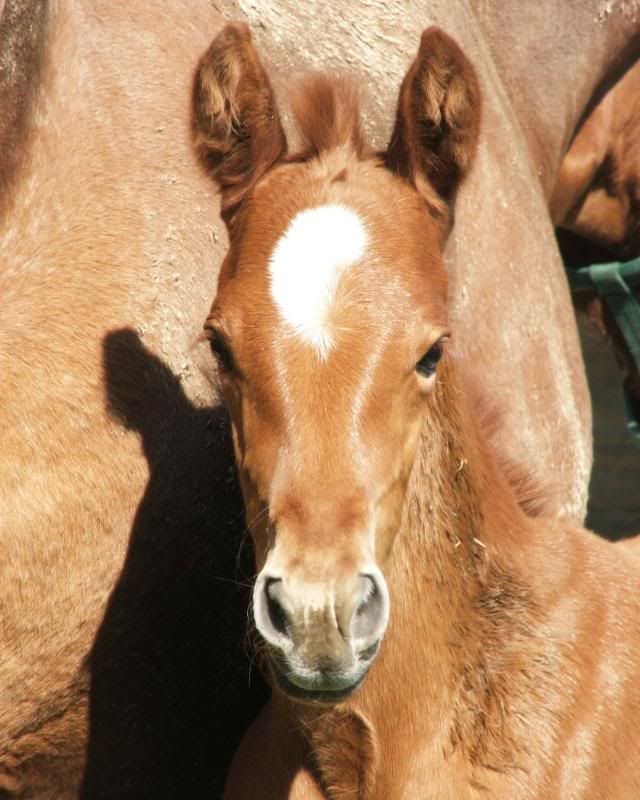 Nearside (Aged 1 month -
all photos that follow taken 28 Dec
)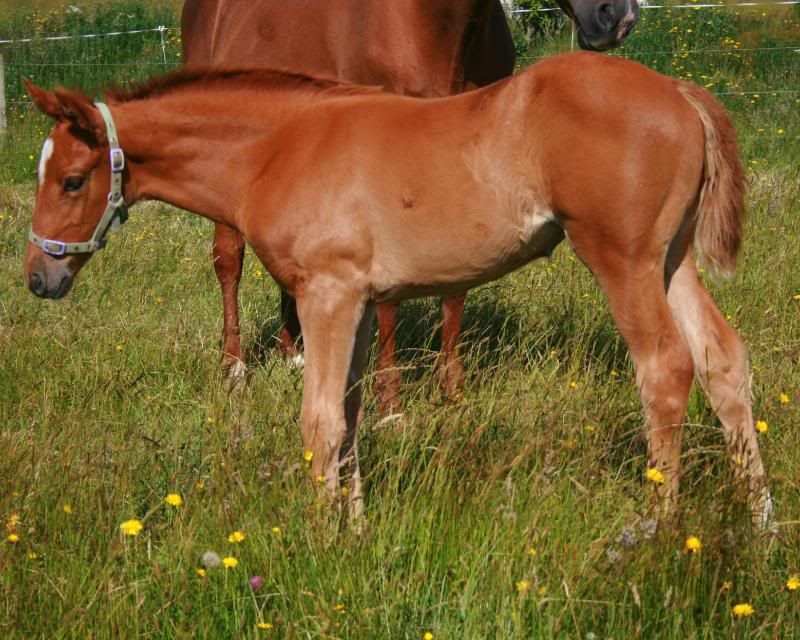 With her dam
With her dam
Stretch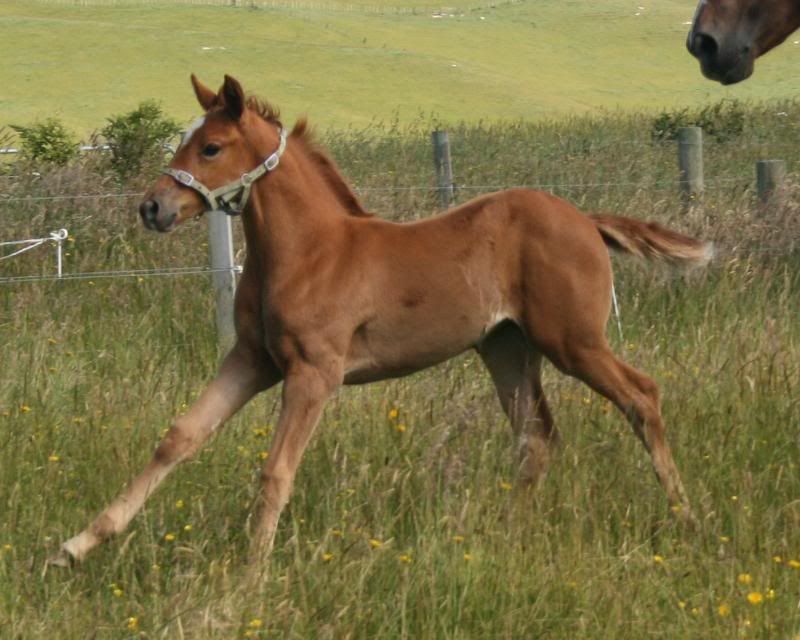 Demonstrating her ground covering paces


First Foot Trim