After tweaking my back and wrist somehow on Tuesday (if someone can tell me how I did it, I would be grateful - I'd like to prevent it from happening again!), Reilly had yesterday off but I dragged my butt and his butt out today for a quick session. Once he got over the fact that there was a gelding and a filly in the paddock next to him and two mares and a gelding across from him, he did some not unreasonable work however I struggled with canter - well, we both did. Lisa had a few issues with canter too, especially on the left rein, so this is clearly something we need to work on.

We had a 'moment' when the gelding and filly next door wandered off behind the shed and Reilly decided that he could not possibly cope with them out of his sight but we dealt with that and moved swiftly on. In short, I am happy enough with him but really need to pull finger and ride him more regularly and more consistently!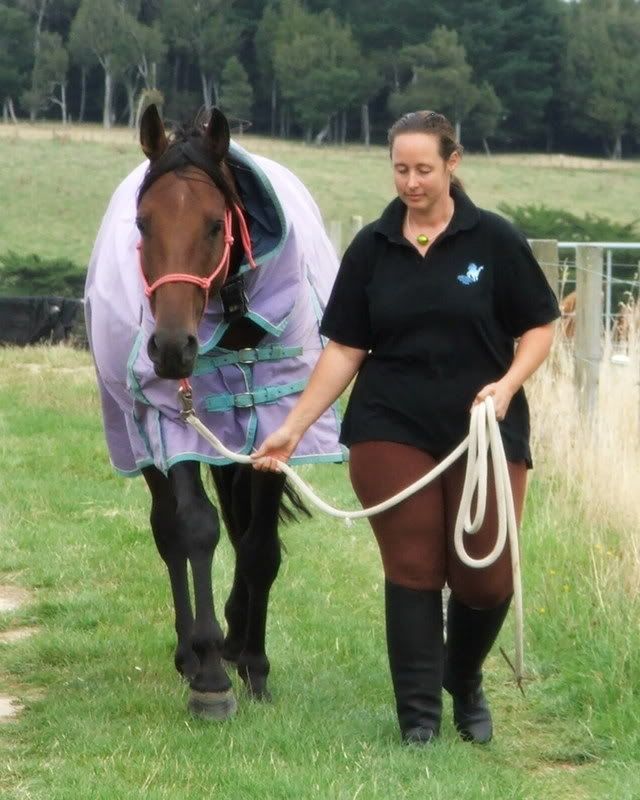 Pose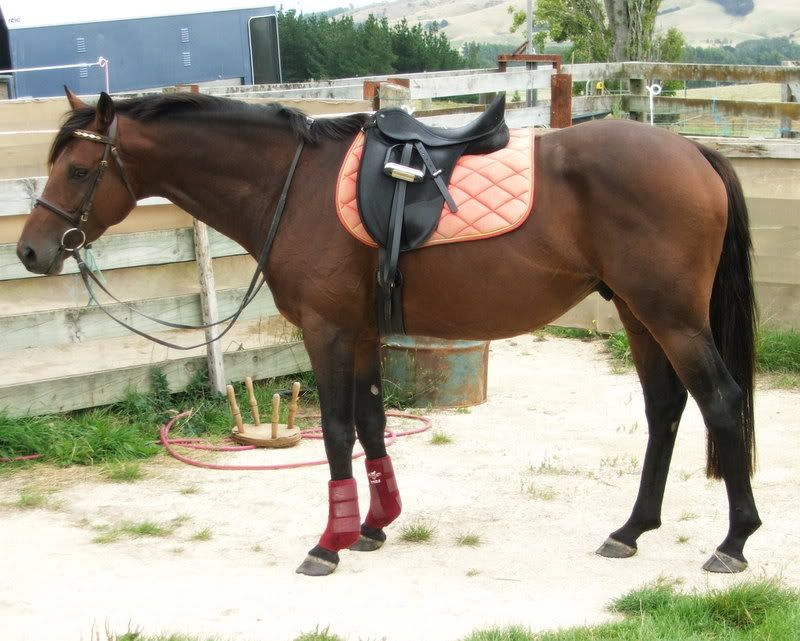 Trot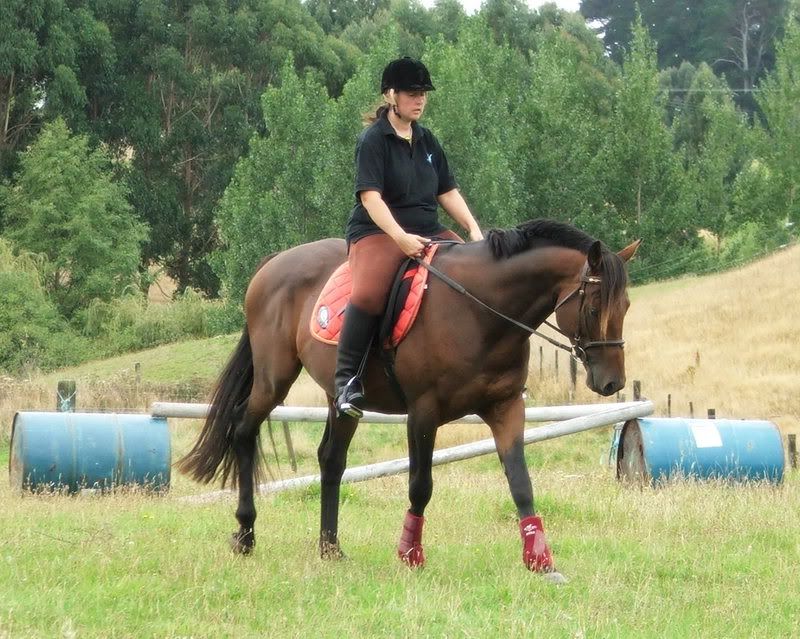 Marchin'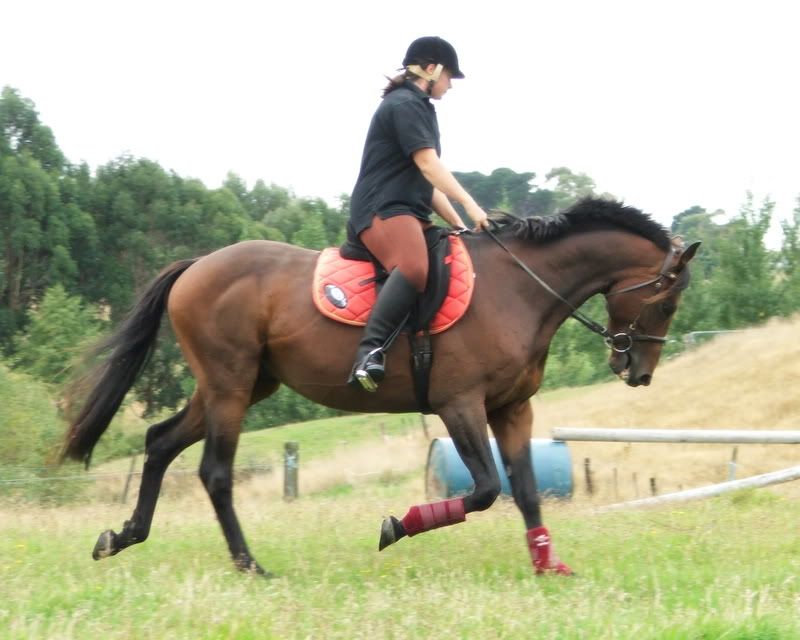 You will have spotted the lack of canter photos - Well, they all ended up on the cutting room floor! Faaaaaaaar too ugly to share!