Local amateur SJ rider Lisa Davidson started riding Reilly from today. She will introduce him to poles and, all going well, take him out to do some baby show hunter and show jumping next season. He will stay here and I will ride him 2-3 times a week and Lisa will ride him twice. I get to help her with her team of horses on the days that she is not riding Reilly which is great for me and helpful to her - Win:Win! You just gotta love that! I am very excited to have such a lovely rider teaching my boy and the pressure is now off me to fumble around trying to jump him - he doesn't need me banging on his back and jabbing him in the chops!!! And, I can put thoughts of selling him on hold - YAY!!!

I took some photos of their first ride together today. He was a little argumentative from time to time - didn't like being told what to do, haha! Tough! He also tried to show off to the gelding in the paddock next door - Eejit! Poor Lisa got the 'big trot' performance down the long side a number of times. Glad it wasn't me perched up on top with those short stirrups and a flat seat saddle!!

Waiting patiently

The big trot thing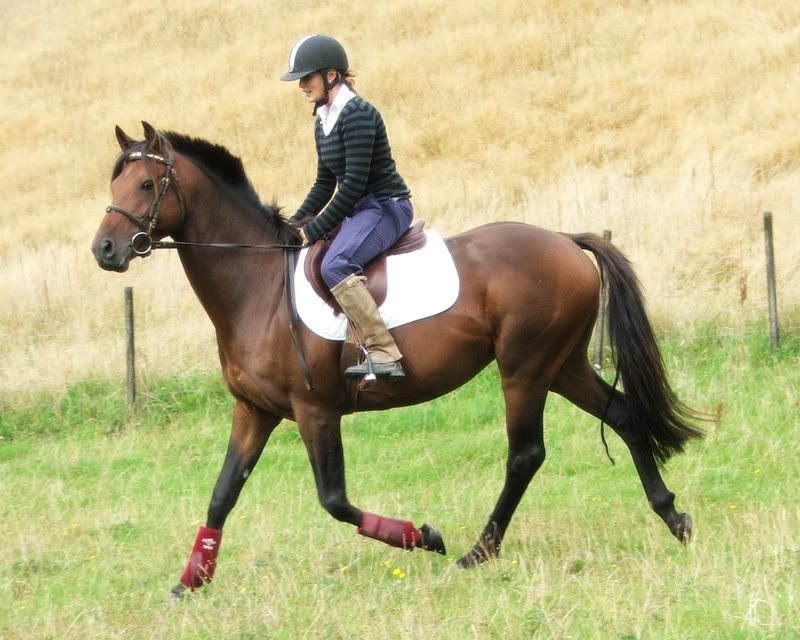 Trot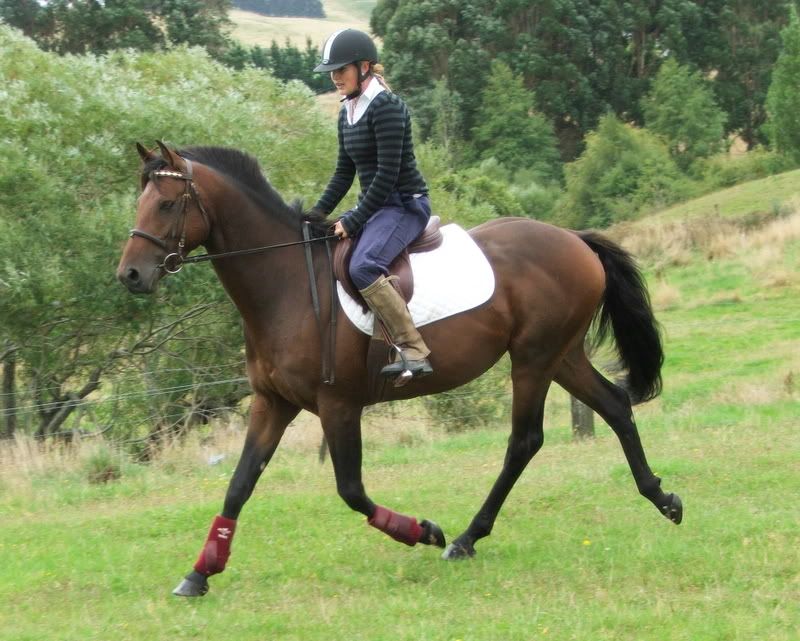 Canter or piaffe?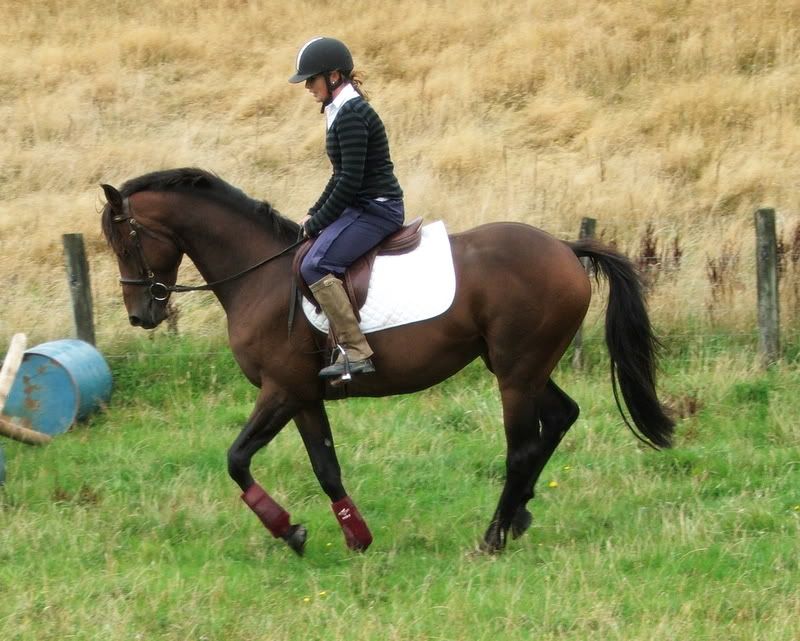 You can do it Reils!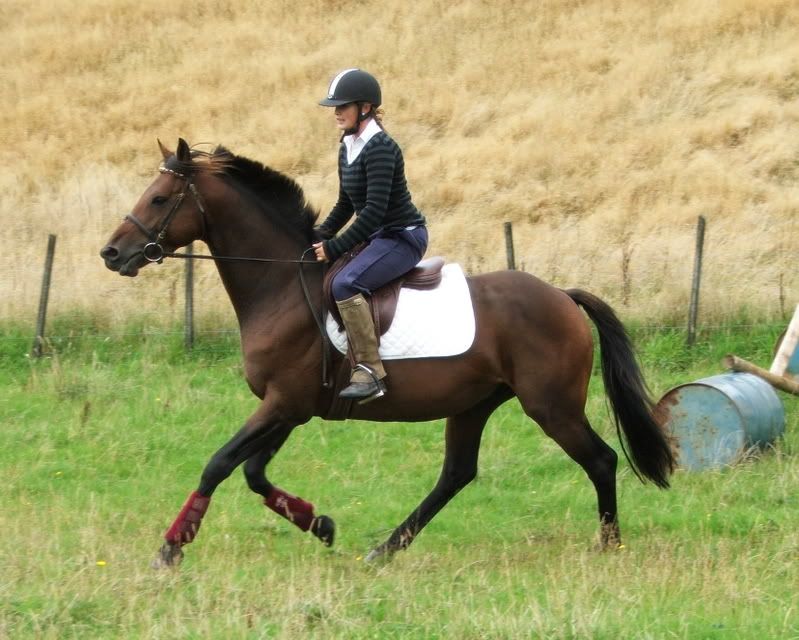 Thank you