Well she never actually went anywhere but, because she is such a baby, she was turned out some months ago to grow/mature/fill out and chill out. I am bored and missing riding so her holiday ended today! Mwahaha! I think she enjoyed it as much as I did - tomorrow we will venture out down the road I think. I can't wait!

Evil donkey eating Clydesdale

Walking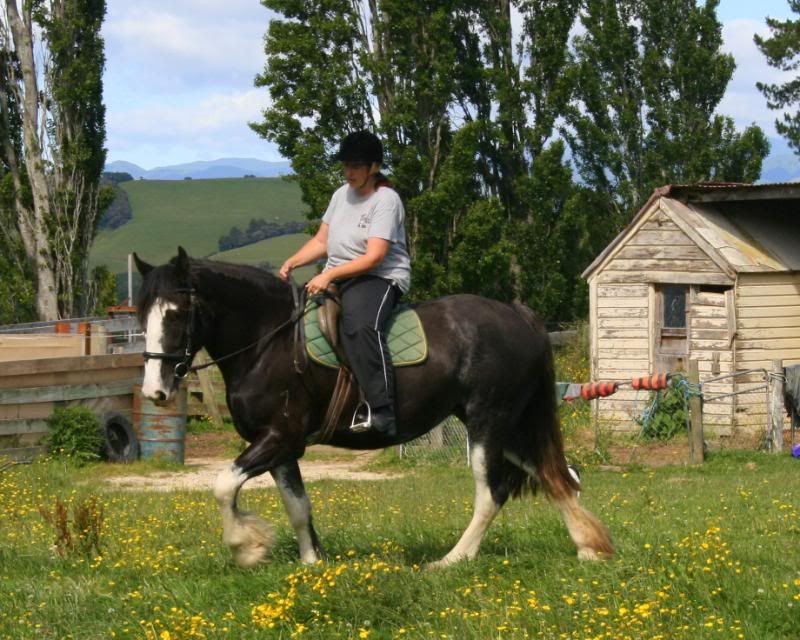 Conference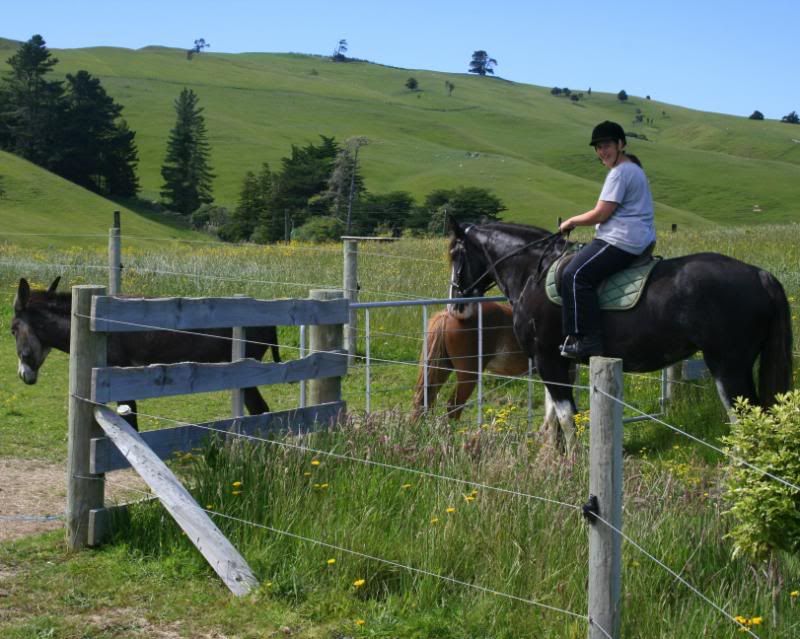 Good girl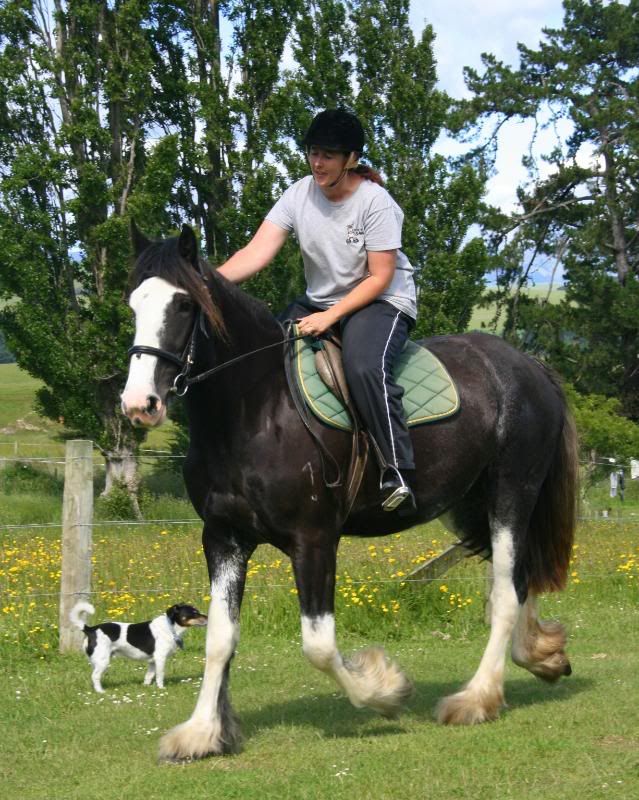 Through the hay paddock
Posing (no I am not pregnant - cruel T shirt!)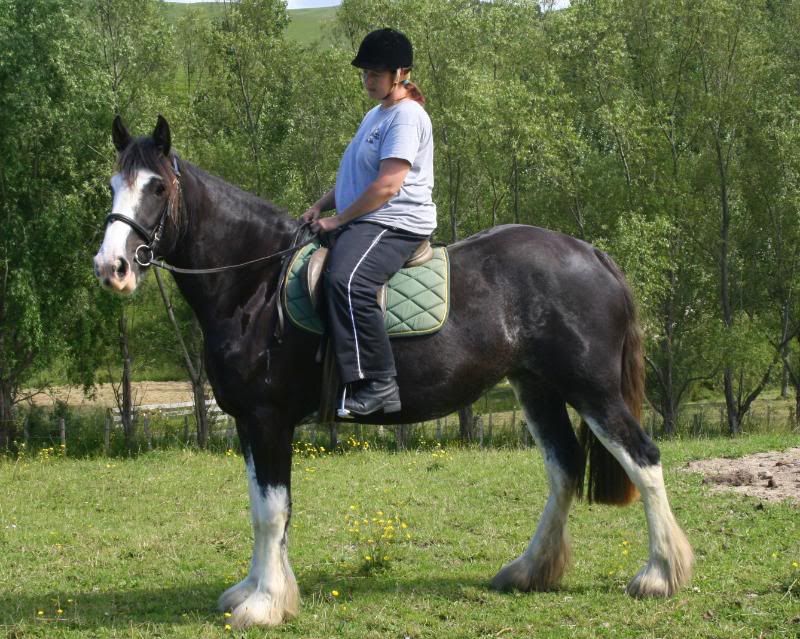 Up the race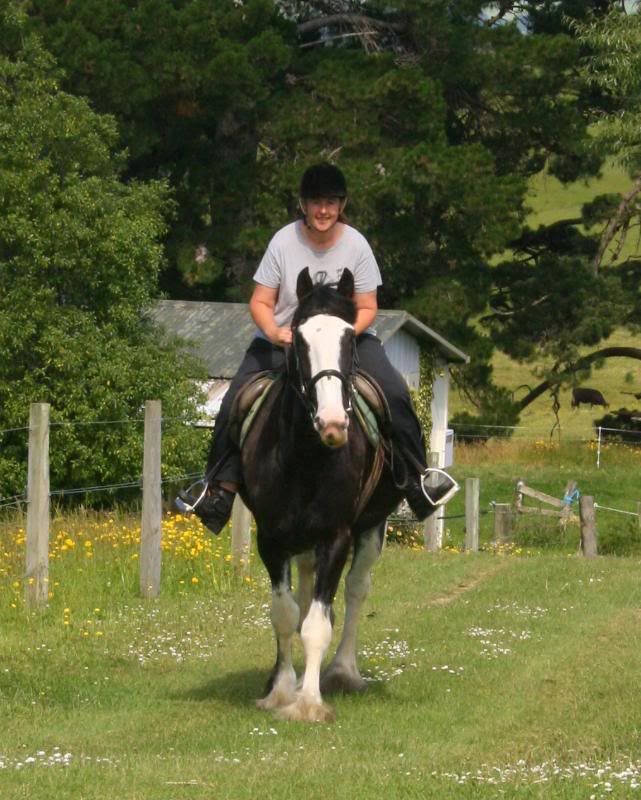 Along the race (evil mare with foal in nearside paddock)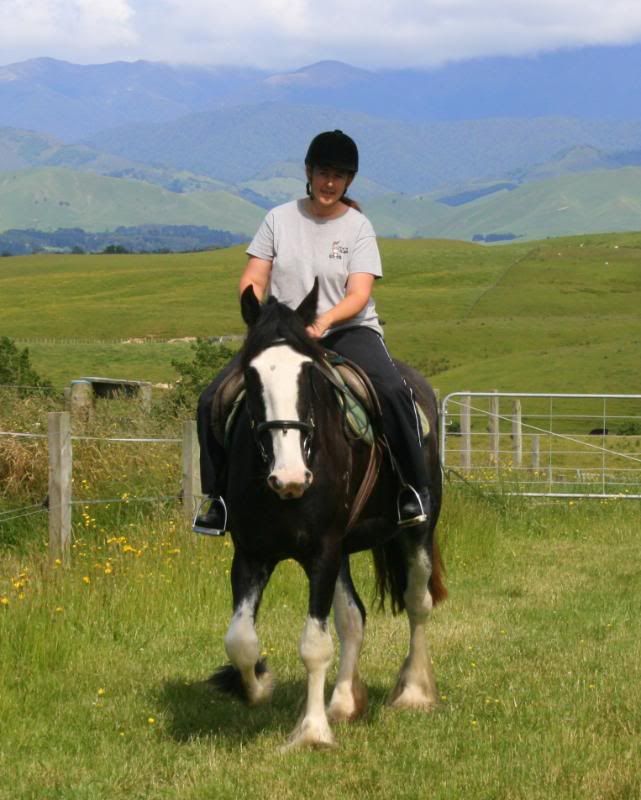 Happy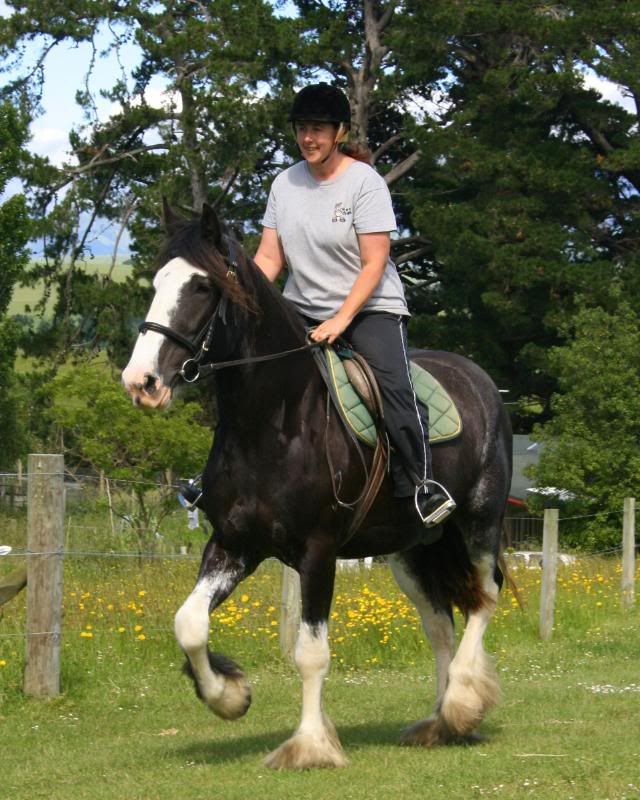 Trot
More trot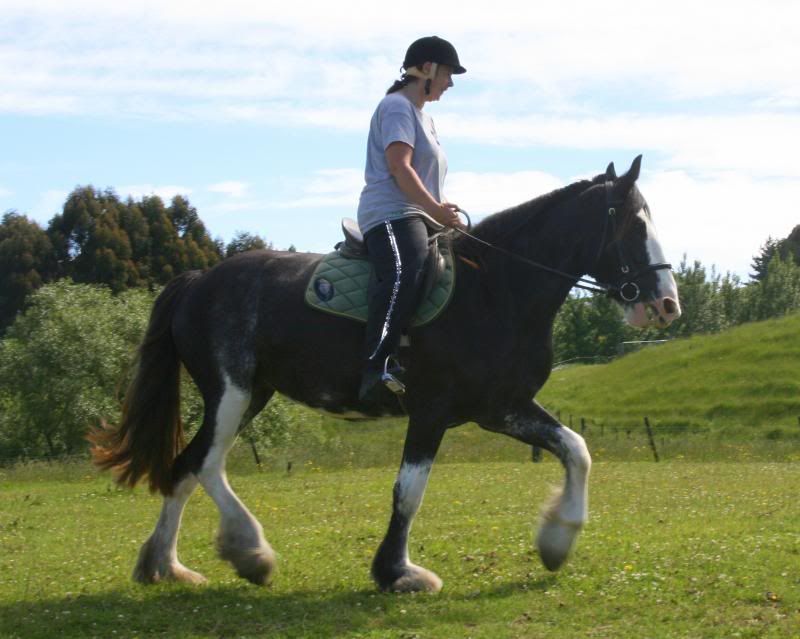 Walking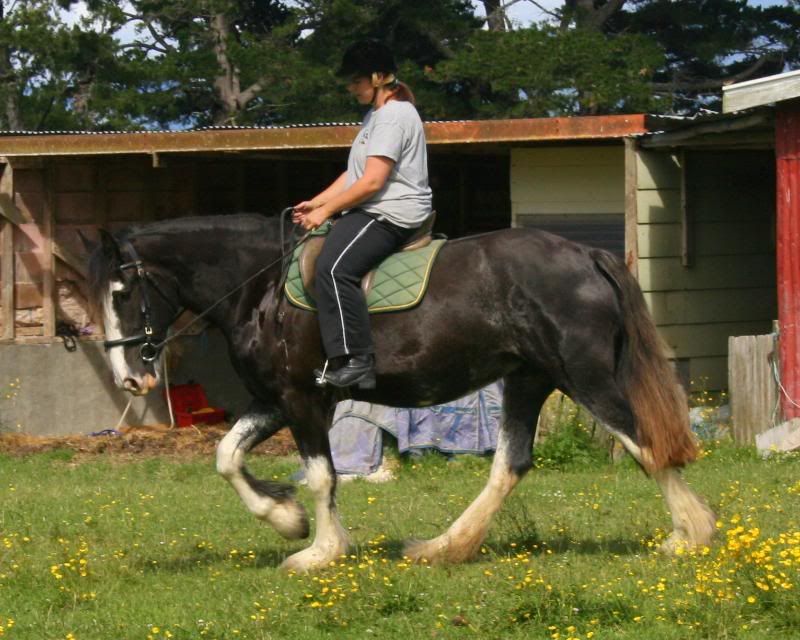 And whoa.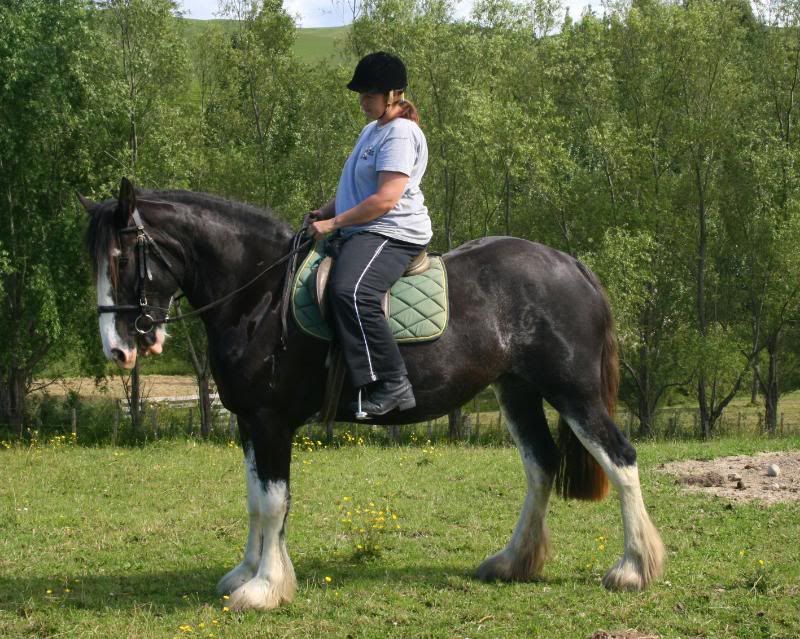 Ahhh, that was so nice.