When I bought Reilly's mum, he was in utero. I have
blogged her story
already but a recent thread on an online noticeboard has prompted me to blog the photos I took of Lark's progress after she came to us. To me there is no excuse for a pregnant mare to be thin, especially not if she is fed effectively and it is not rocket science putting weight on an underweight horse, nor does it have to cost the earth. Lark was fed boiled barley, chaff, sugarbeet and oil in small feeds 3-5 times a day for approximately 2 months and then twice a day for the final month until foaling.
Lark the day after we collected her
Lark after a week at home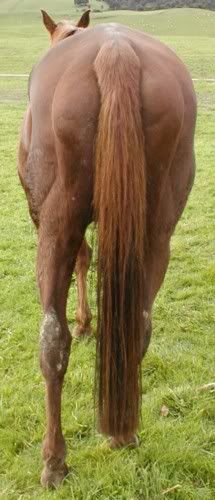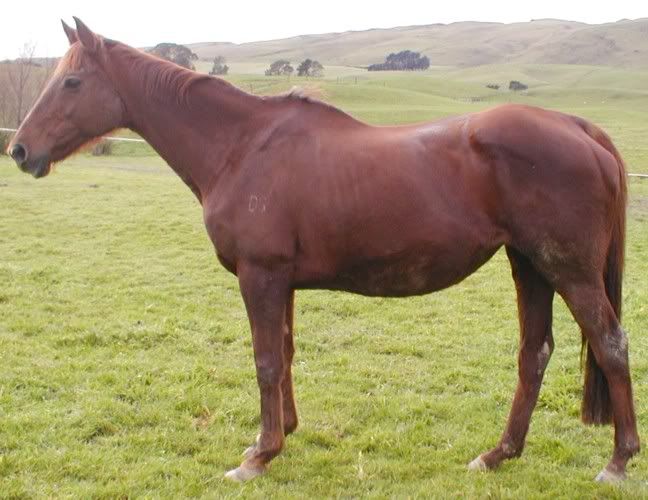 Lark after 3 weeks at home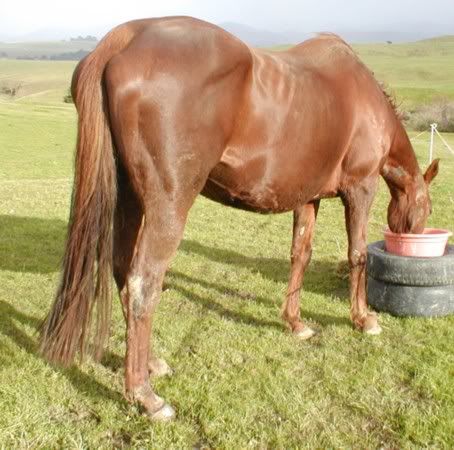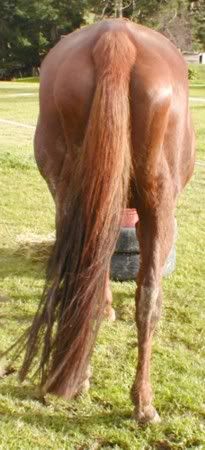 Lark after 5 weeks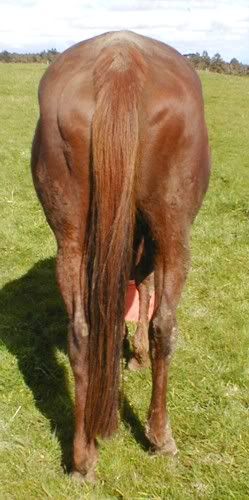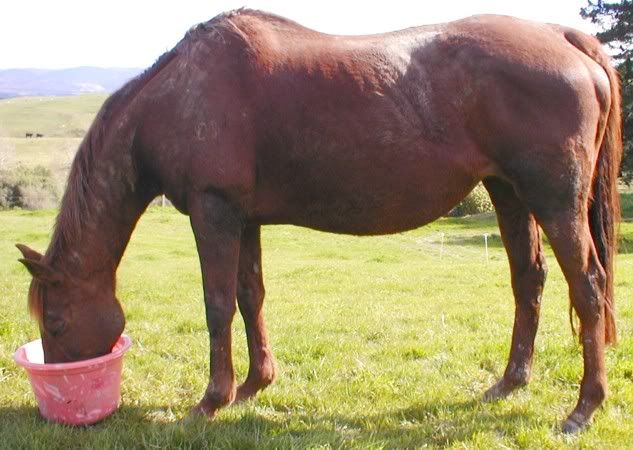 Lark after 6 weeks at home (note, no grass)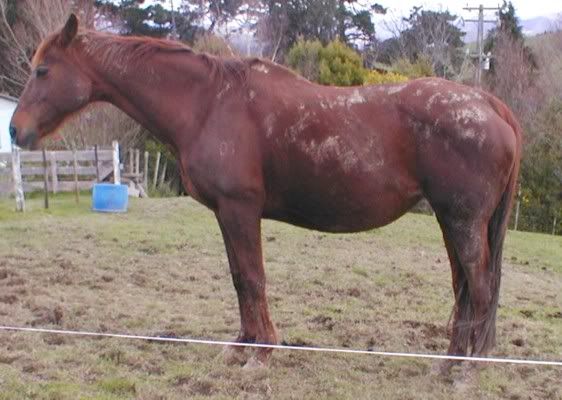 Lark after 7 weeks at home
It's amazing what feeding and love can do. I may have lost Lark but I have her stunning son and a very beautiful grand daughter - I will forever miss Lark but I will always be grateful for the experience of having her in my life.