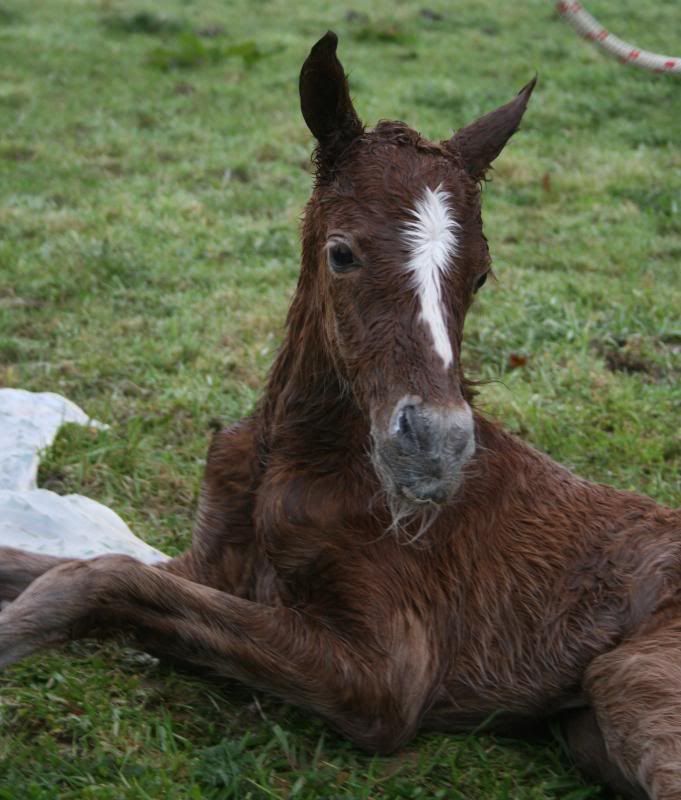 This morning at the very civilised time of 6.30 am Libby (Glencree Liberty High) foaled a lovely little chestnut filly(she will go grey) with a white stripe and four white socks. I am so thrilled to have a healthy foal and mare and even happier that I finally got the Hamish filly I have been trying for.

Hopefully she will make a stunning girlfriend for Brennan in a few years and, if Amy decides that she wants to ride, a very nice future large pony for her.

Watch this space for names or, if you have any suggestions, fire away!

Here she comes!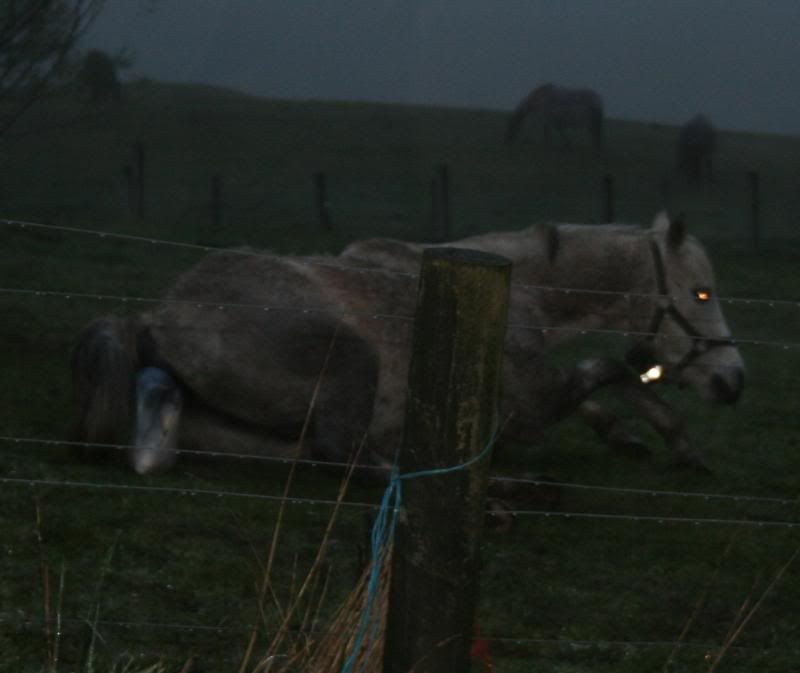 Ooo what's that?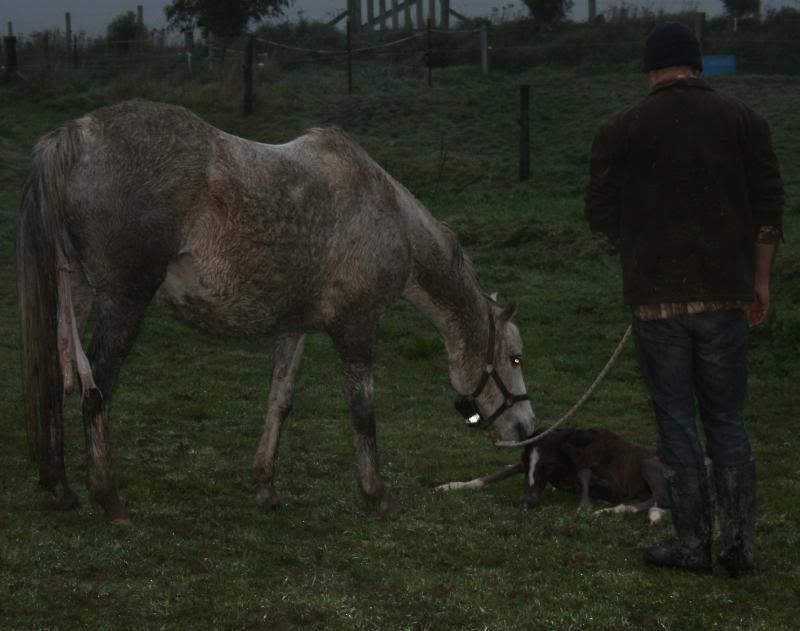 It's a baby!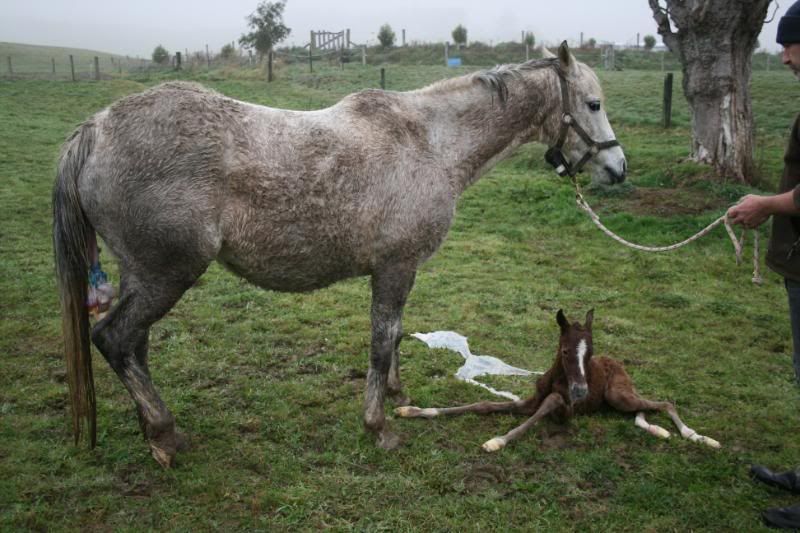 Upsy daisy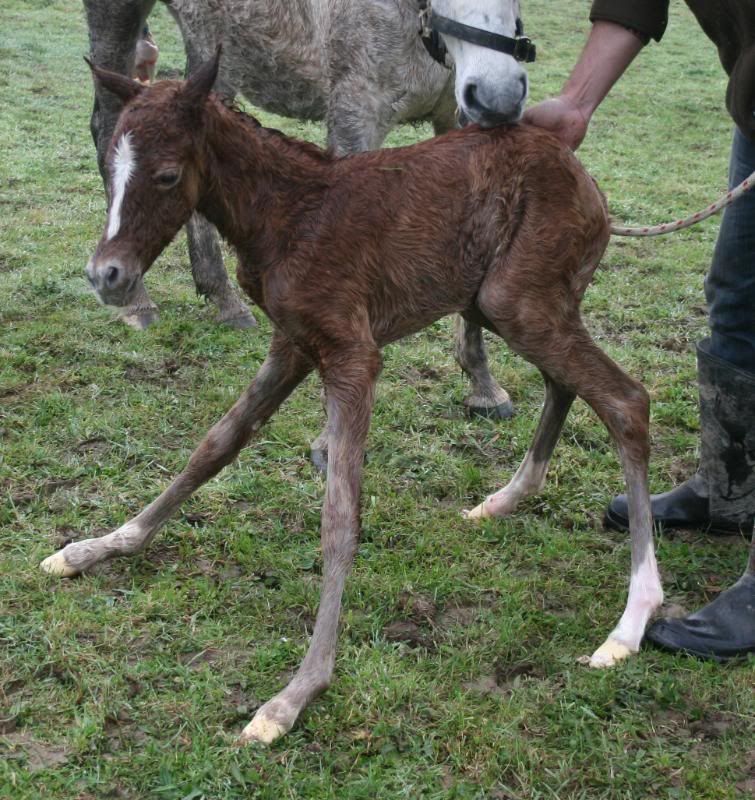 Oh hai!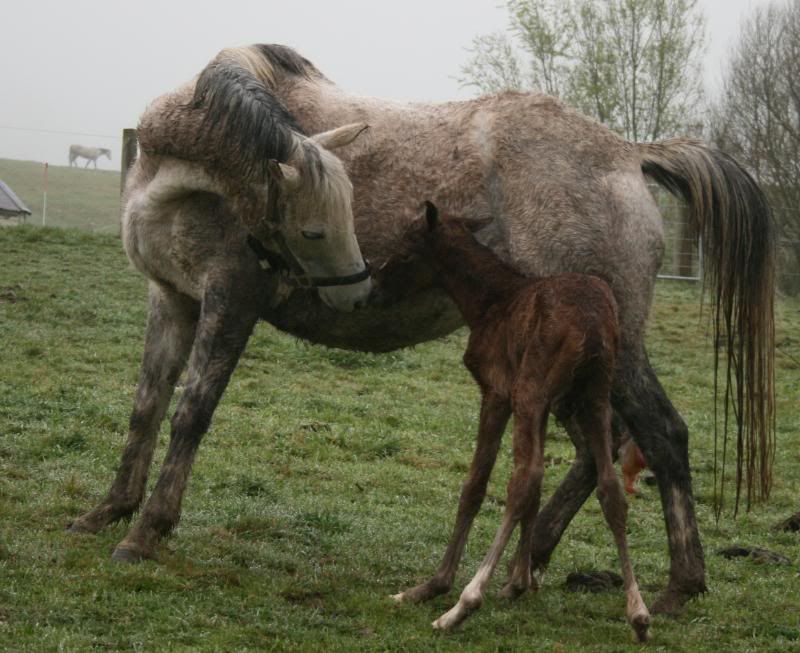 How's that for a proud mummy pose