Well it is just under a week until his 'big day' - the day Maxi gets to strut his stuff at the Wairarapa Welsh Pony and Cob show! Should be lots of fun and I am sure he will love the opportunity to mix and mingle with other ponies and show off a bit. Unfortunately I have been a bit negligent with his weight over the last few weeks (since he started wearing a cover) and was horrified to see, when I took his cover off a few days ago, that he has gained a heap of weight - Oops! God knows what he has found to eat but clearly whatever it was, he had too much of it. Yes, Maxi ate ALL the pies and is now on a strict diet and exercise regime!!
I strapped my camera on this morning and took a few photos of him on the lunge and popped up a wee jump just for fun. Lunging and taking photos presents quite a challenge so these pics are not my best work!
Maxi is not my first experience with Welsh Mountain ponies as I had my first riding experiences on a Section B when I was 11 years old but that was a long time ago! Maxi has been with us now for four years - how the time flies by and I just cannot rave about his adorable temperament enough. We will always be grateful to his owner, Robyn, for letting him come and live with us. We have just loved watching him learn and grow. Amy rides him from time to time and he is always a very patient and gentle boy and takes great care of 'his' little girl.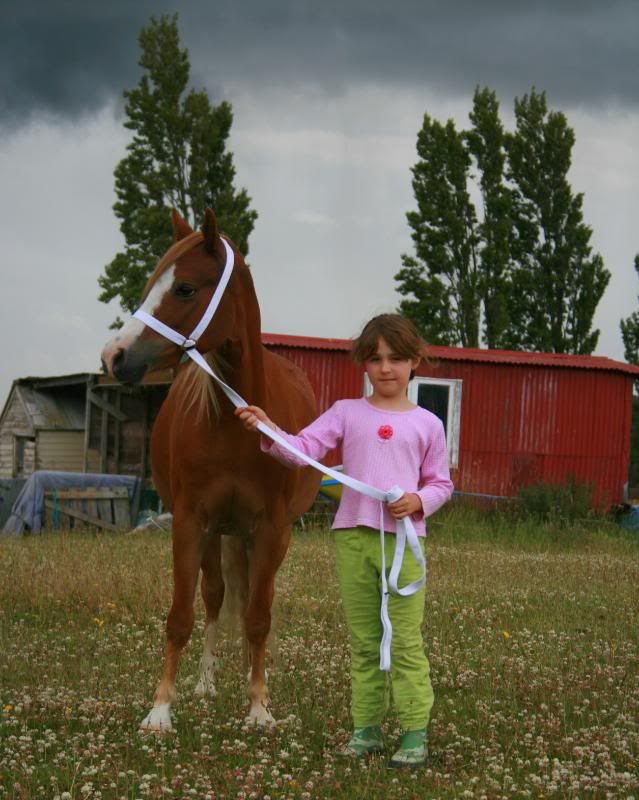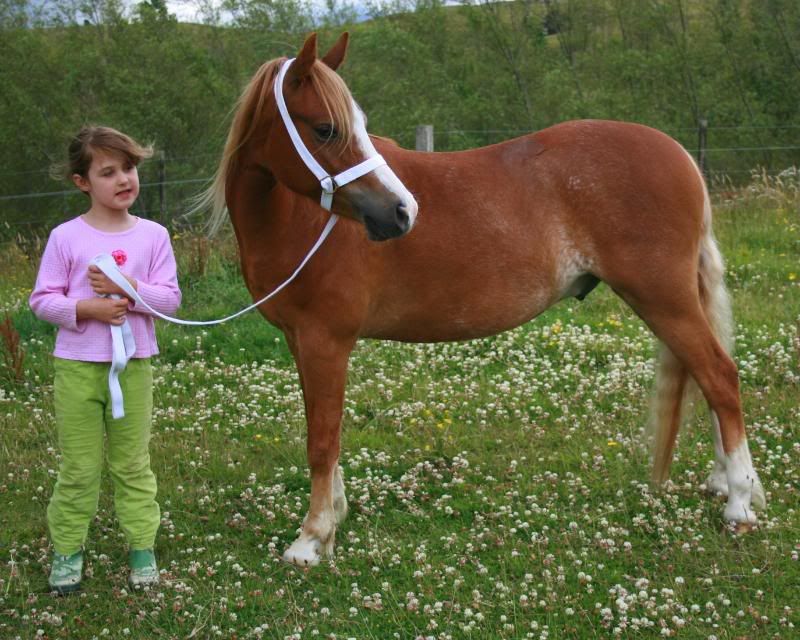 Junior Handler?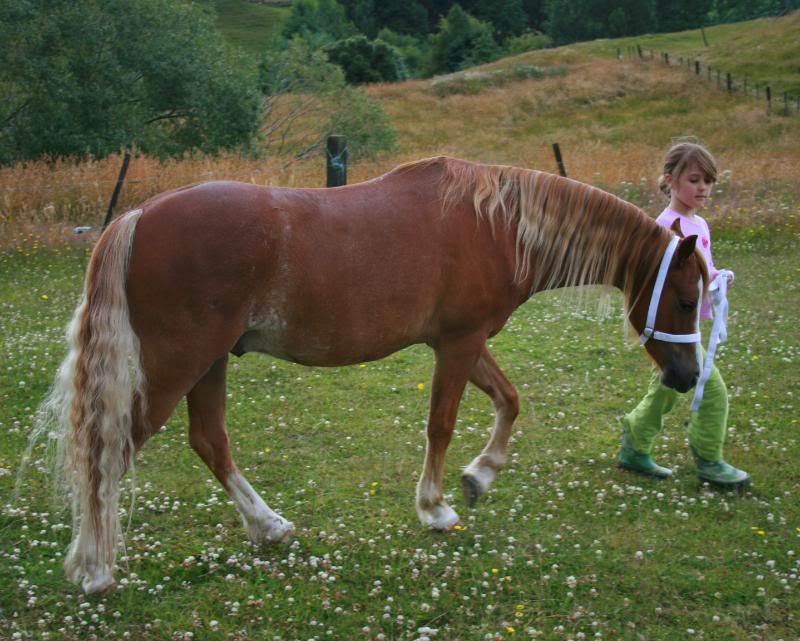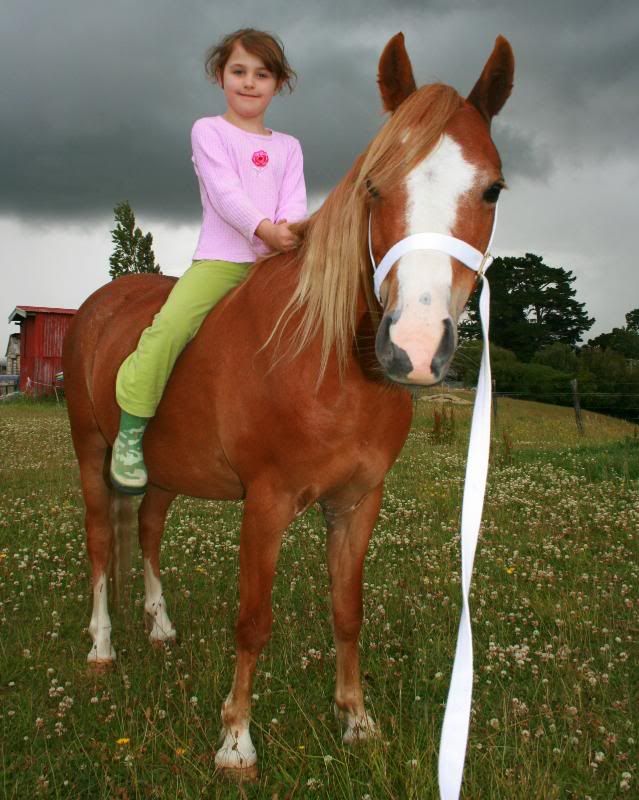 Big jump for wee pony
But seems he jumps the wee jump just as high!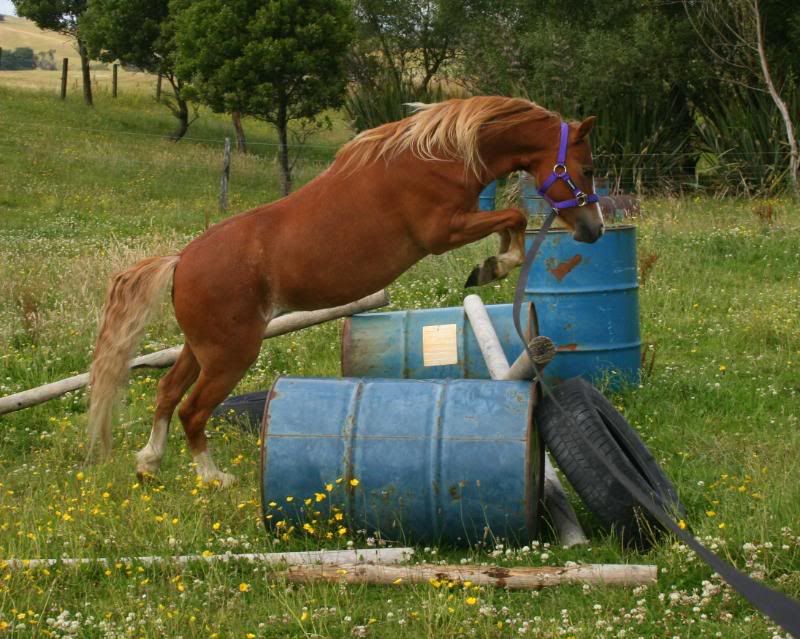 Knees up Mother Brown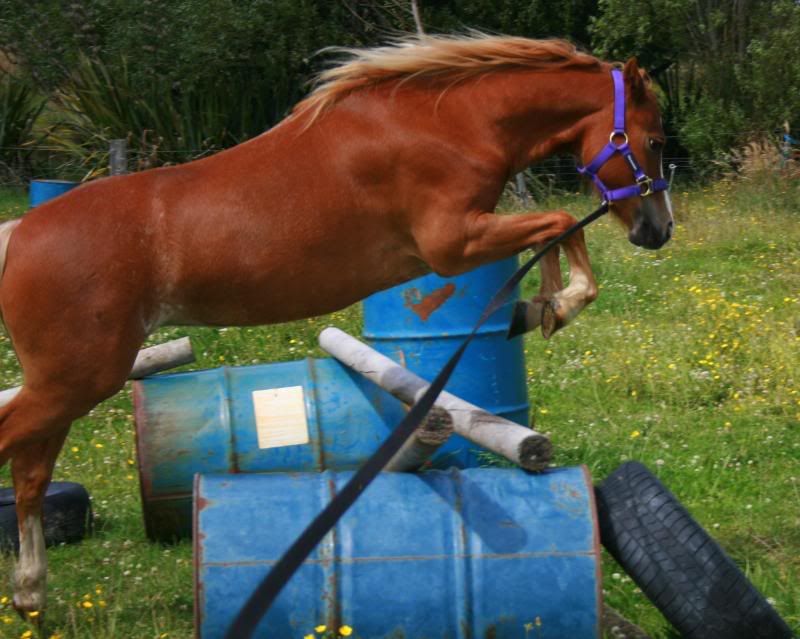 Canter with a head toss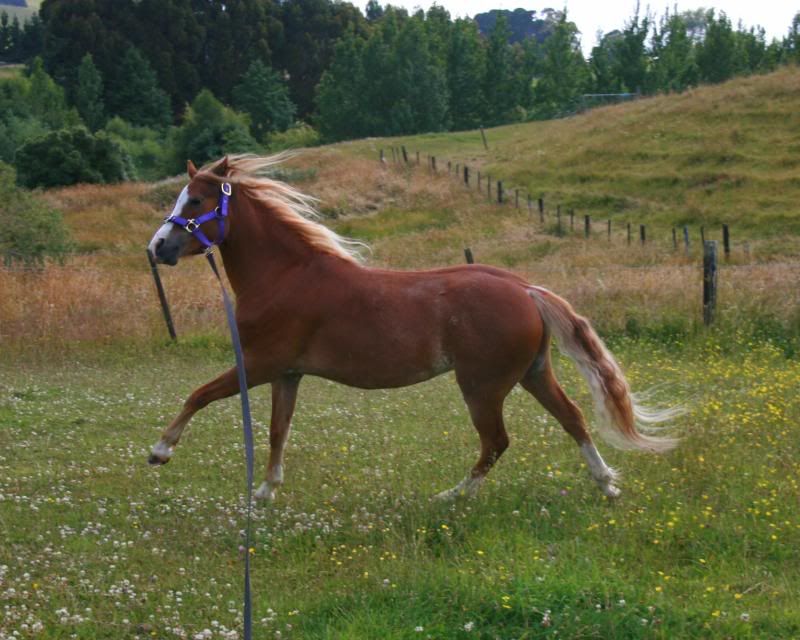 Flying pony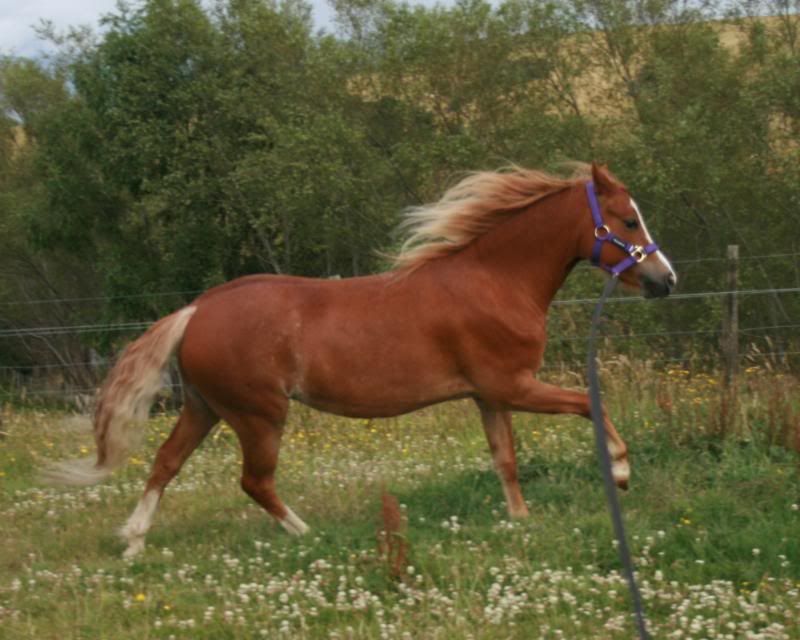 Awww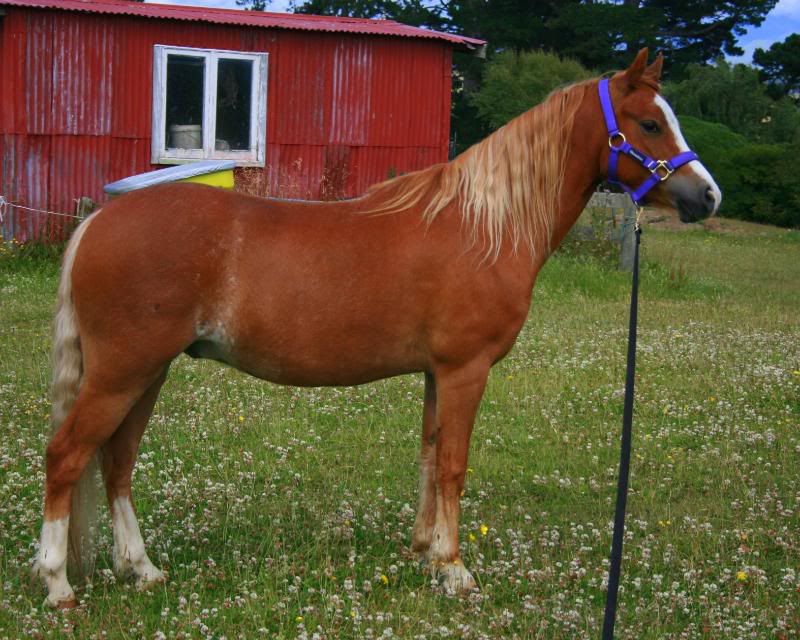 Lazy trot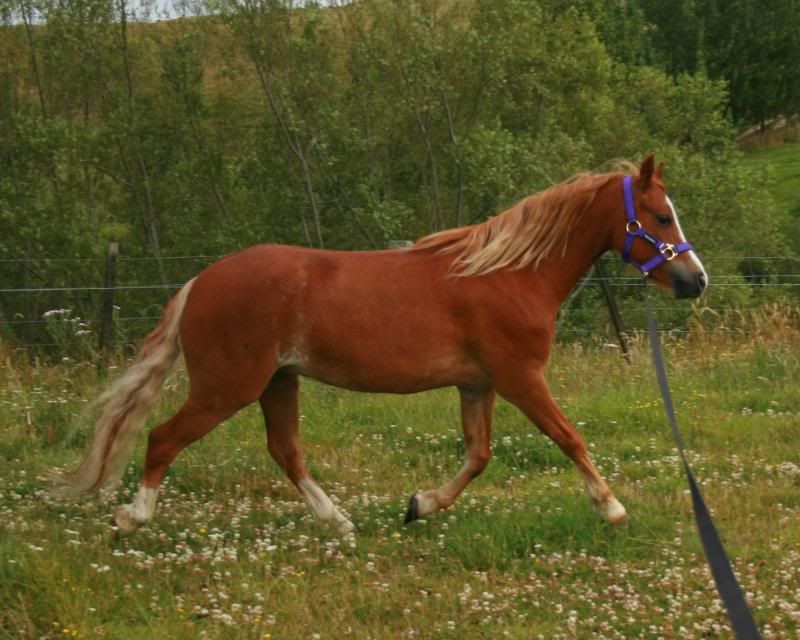 Yeah, he knows he is adorable!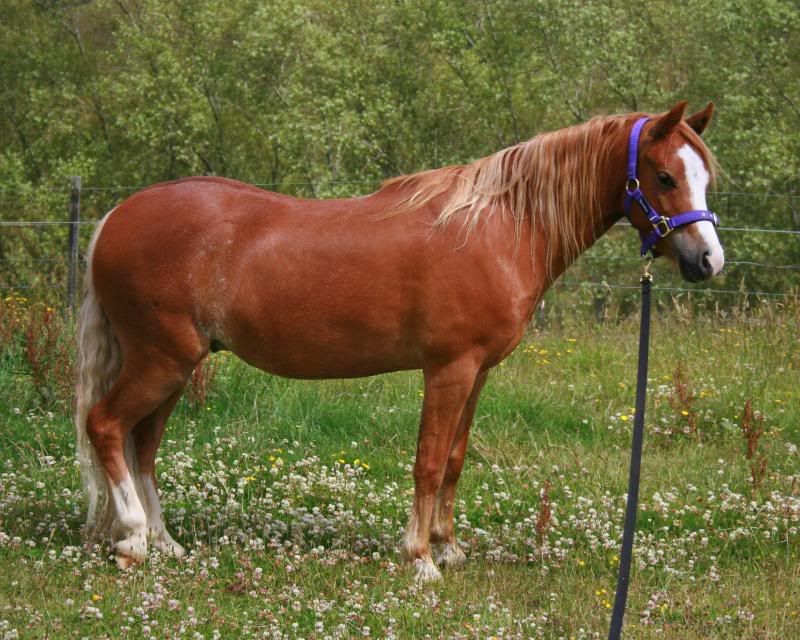 With an audience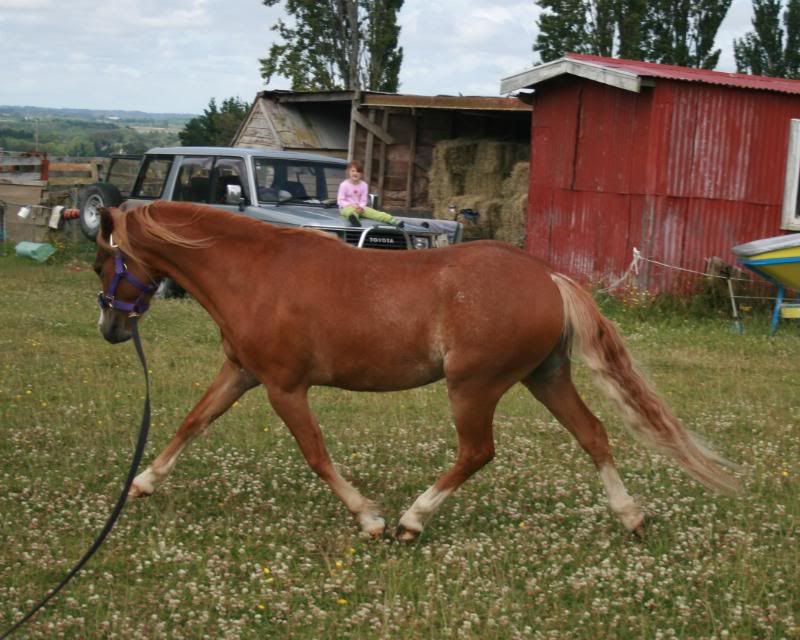 Mr Orange