I swear Maxi is just about the cutest little pony that ever walked this earth! Today he gave Amy a ride and then Bernie hopped on and again worked on teaching him about being ridden off the lead rein. He's really picking it all up fast and is moving off the leg beautifully. We finished today's ride off with a little session over jumps. Clearly he LOVES to jump and certainly believes in giving the jump some air.

Lead rein pony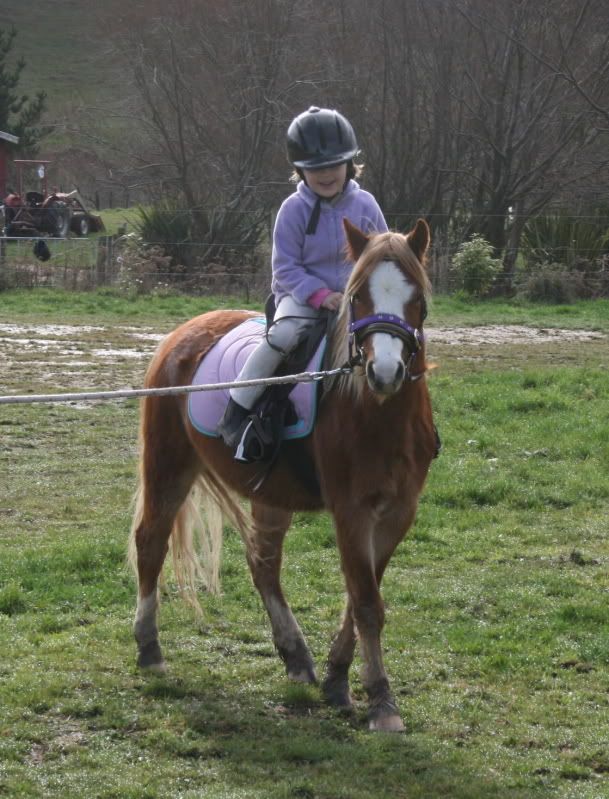 Cantering is fun!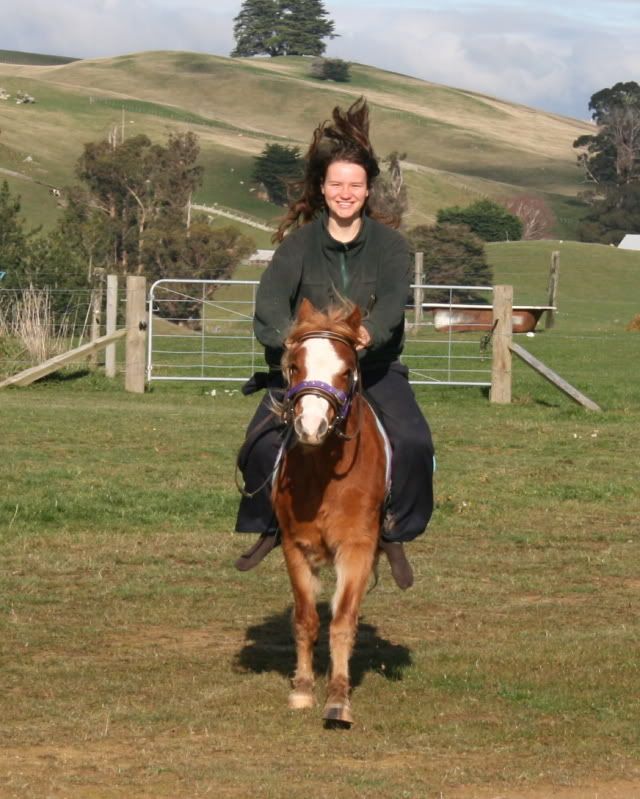 Boing!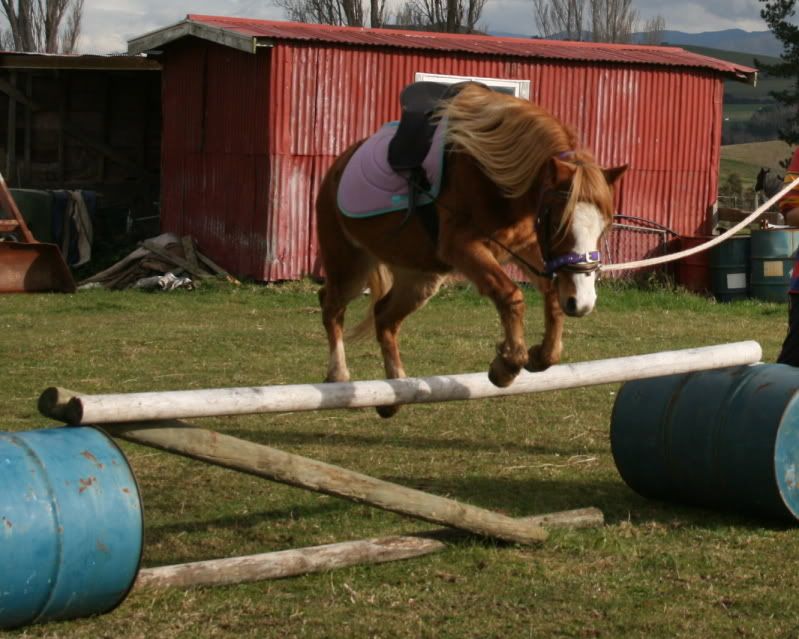 Ooo I can do this with a rider too!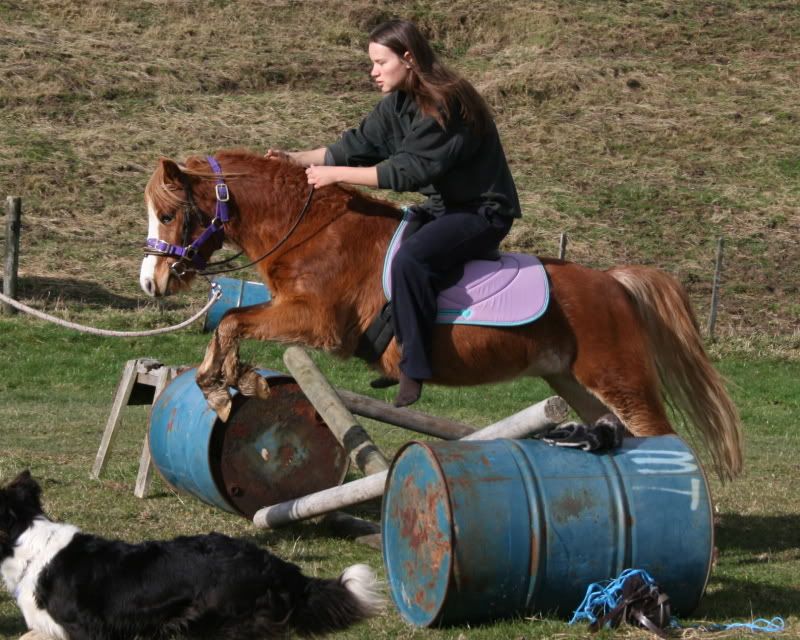 Not gunna touch those poles!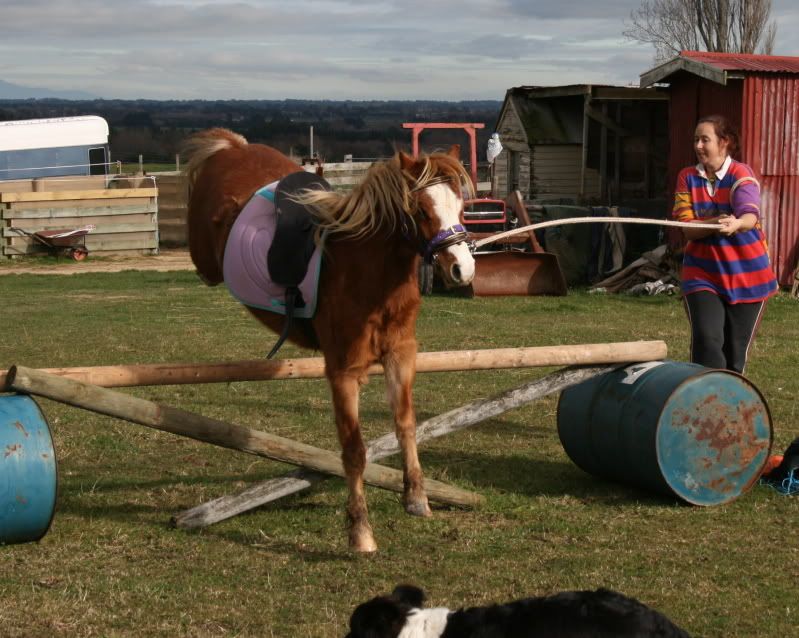 Yippeeee! What fun!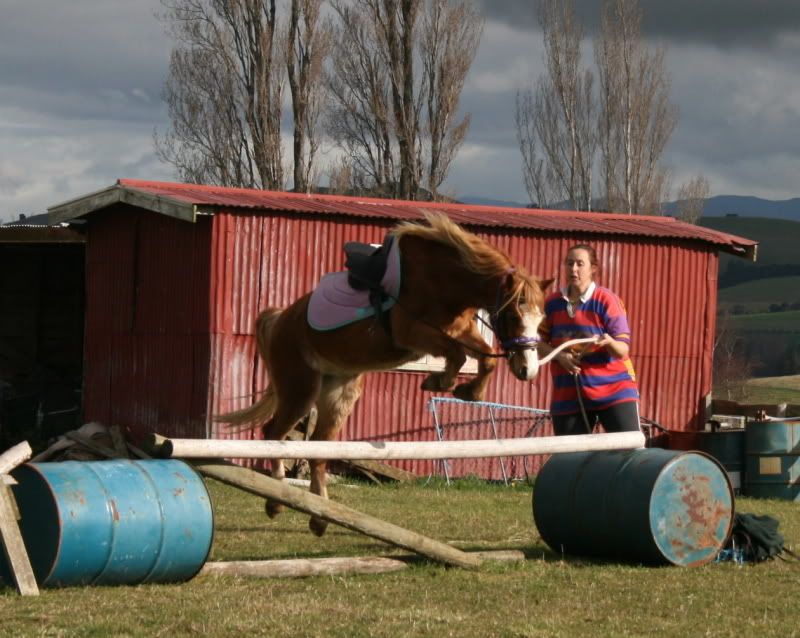 and yes, Bernie's gumboots did fall off ...