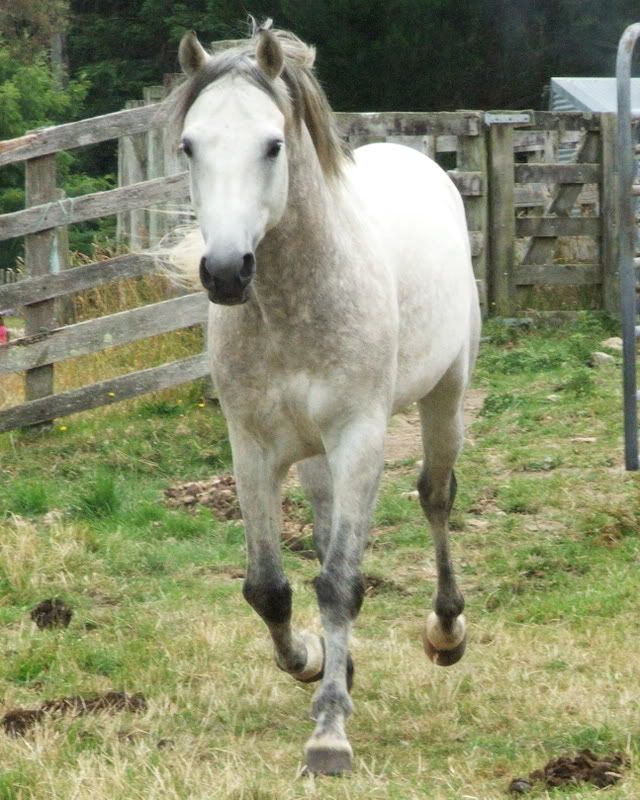 Great relief and happiness to report that Minty and Girl both scanned in foal today. Phew! Last season we had no pregnancies after Christmas so I was not feeling very confident. But, we have two lovely healthy pregnancies and two very happy mare owners. Clearly Hamish is very fertile as both mares were 19 days from last date of service yet Girl's pregnancy is only a 14 or 15 day size so she must have ovulated some 3-4 days after being served (she was just served the once and only then because she had been sedated!). Good boy Hamish!
I had a text last night from Aimee who has Lagan to say that they had got 4th in their first training level event. She's stoked. Good boy Lagan!
I had an email from Kim yesterday to tell me that Malty had won his paced and mannered class at the show and drawn some very favourable comments from the Show Hunter judge who saw him do a practice round - his breeding was discussed. Good boy Hamish!
And, as I sit here and type, there is rain, real rain, falling on my roof - it has been a good few days.