It hit the Wairarapa about 6.30pm last night ...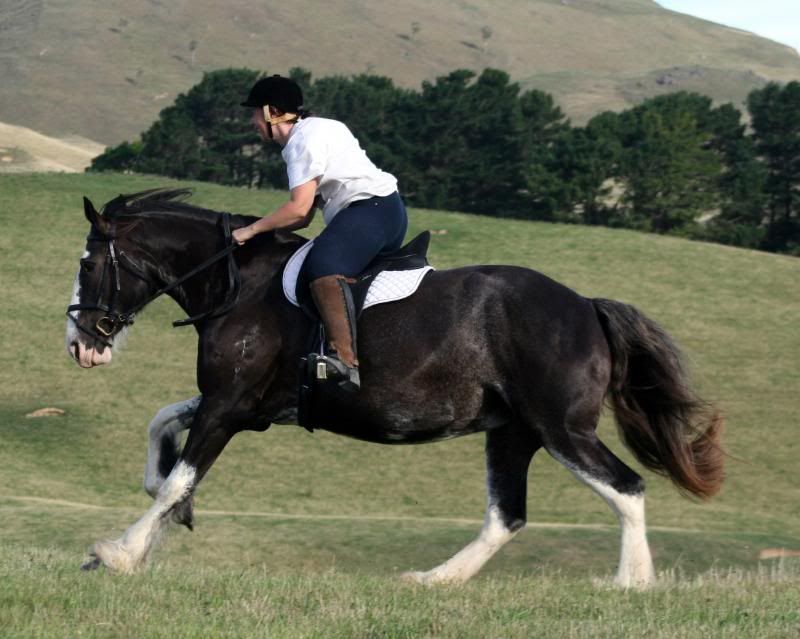 Had a lovely day yesterday. I finished it up with a neat ride around the farm on Meg but the day started with a trip to Wellington to catch up with Kim and Reilly. Lovely to see Reilly looking so well, even if he was feeling a little lazy, lol! I think he was more interested in eating the lush grass in the big open paddock than working in it! Typical Irish!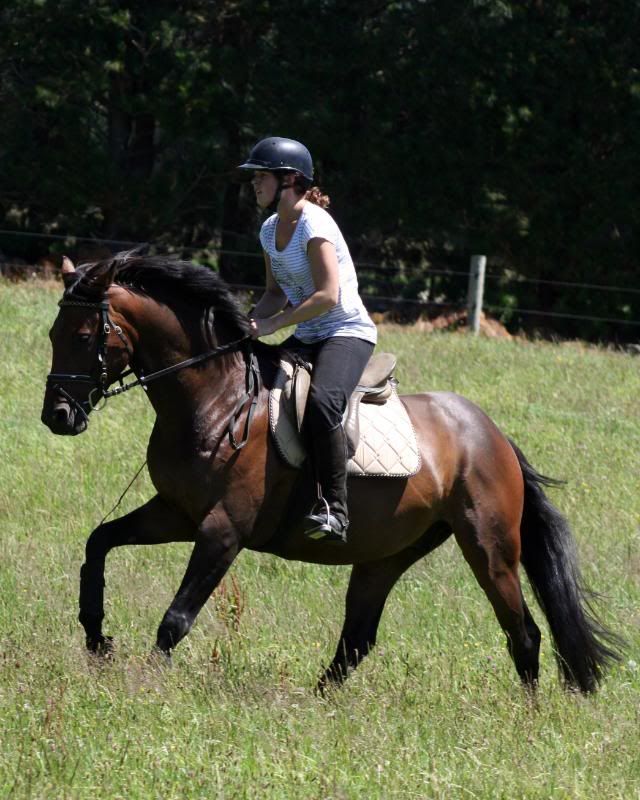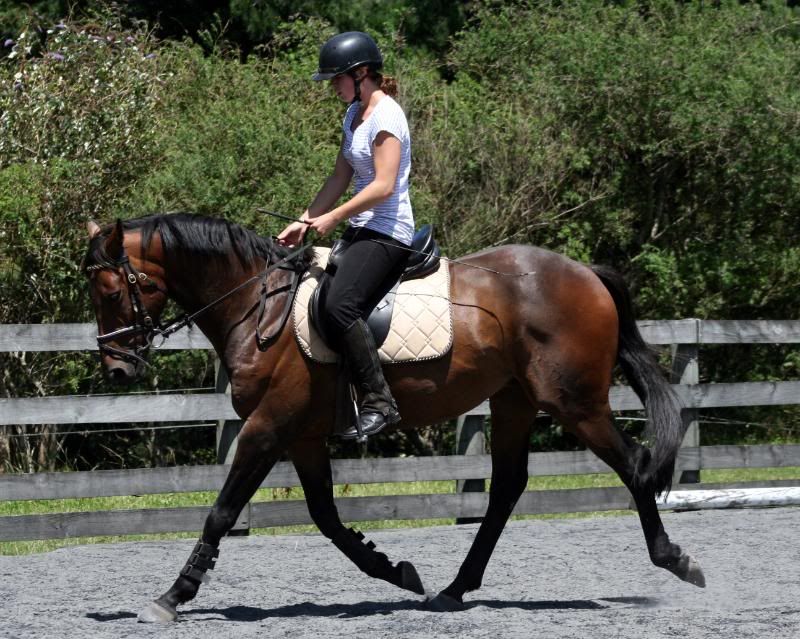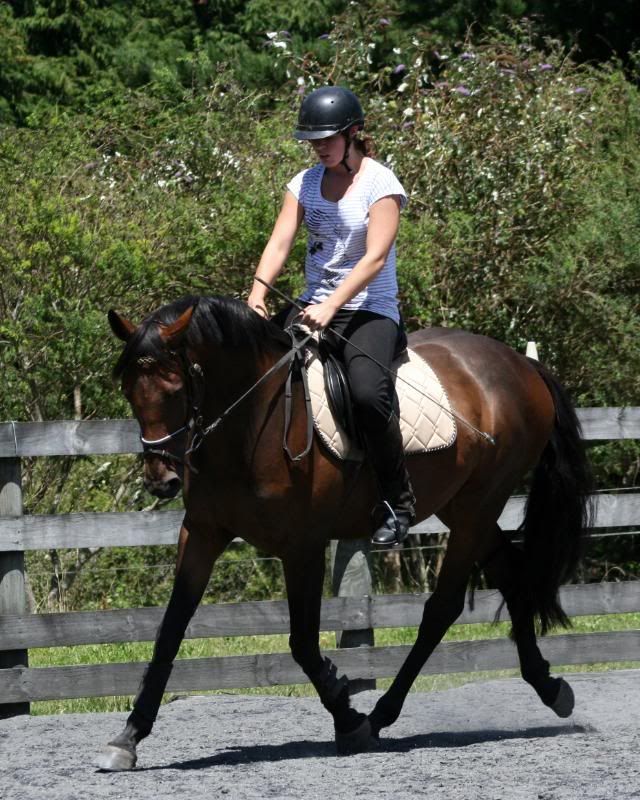 Now I need to sort myself and Meg and Reilly and Kim out with new saddles. Tried a couple of Reils yesterday. Unfortunately the lovely CTD was not a fit so he is back in my old GP until we can sort him out with a Wintec. If you have anything, let me know. Ideally after a 2000 or 500, flock filled, 17.5", good condition and no more than $500 (I don't ask much do I?!). Will leave you with more photos of Meg and I having a blast, as usual, yesterday.