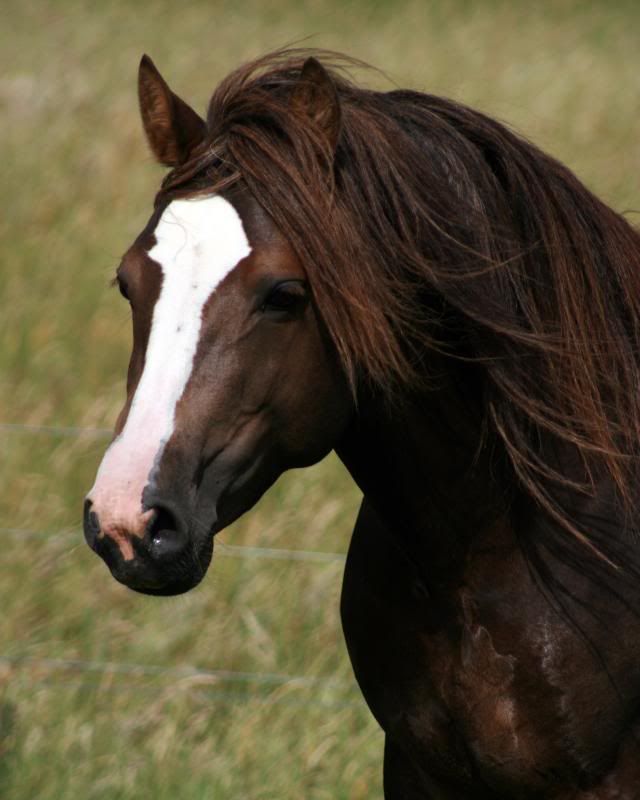 So far this season has been basically all miss and no hit when it comes to breeding and, to be honest, am feeling a bit over it right now.

Our first AI, an aged (23 years old!) and overweight maiden pony mare, was not scanned post breeding because owner did not want her unduly stressed. Found out this week, about 5 weeks post breeding that she is not in foal. Not really surprised but a bit disappointed that we have not been able to get on to it earlier to try again and now she is contemplating live service so have ANOTHER maiden to look forward to.

Had another outside mare who was bred early in November and has not returned so can only assume she is in foal (yay!) however owner has not been back in touch - will need to make a phone call!

Then there was the mare with foal at foot that I had to send home as she was point blank refusing to cycle and was far too concerned about her foal to even contemplate Brennan's advances. She will be coming back but much later in the season, once her foal is weaned.

Fortunately, to save complete disaster, we did have a wee pony mare come over from Wellington who was scanned in foal two weeks post breeding. Happy owners and a very happy ME!

My own mare, Hooty, was bred on her foal heat (no luck) and then first cycle (again no success) so this week we find out if it was third time a charm. I bloody well hope so! I desperately want this foal and, if I cannot get her in foal, I am not sure what I will do with her.

The two Connemara girls have been here two weeks and are refusing to show to Brennan so I am going to have to have them scanned and, if necessary, chemically manipulated (and possibly sedated) to be bred - very annoying, potentially expensive and, as it is now getting late in the season for us and they are to be re-bred next season, with every day we do not get them bred, pushes next year's breeding further out. I don't really enjoy maidens either and these girls definitely do not want to play the game.

Our only SI customer sent the mare she was going to use back because she decided she was not up to the desired standard (great to see a breeder who puts so much stock in her mares) but she has not found a replacement mare so that is a breeding that is now not going to be happening and I am still waiting to hear back from three other mare owners (4 mares) who have said they definitely wish to use Brennan (AI) but need to get their mares prepared. Does anyone get organised to breed mares before Christmas these days??

And this drought f***ing bites! No leafy hay in my hay paddocks and having to pump my poor old mares with hard feed to keep them looking good.

On a positive note, we have had a lot of interest in Brennan from around the country and a number of breeders saying that they are very keen to use him next season. We have also secured about 3 acres of standing hay in Masterton to cut to boost our very poor harvest this season. It has not rained appreciably in weeks - we got all excited when we had a bit of rain a couple of weeks ago but there was no follow up rain and what little value it added has been blown away in the fierce Norwester that we have been battered with over the last few days. Hard to believe we thought the tap was never going to be turned off only a few short weeks ago and now all I really wanted for Christmas, was rain!

Ah well, onwards and upwards - some photos of the boy who is being an absolute joy as always.

Airtime Brennan style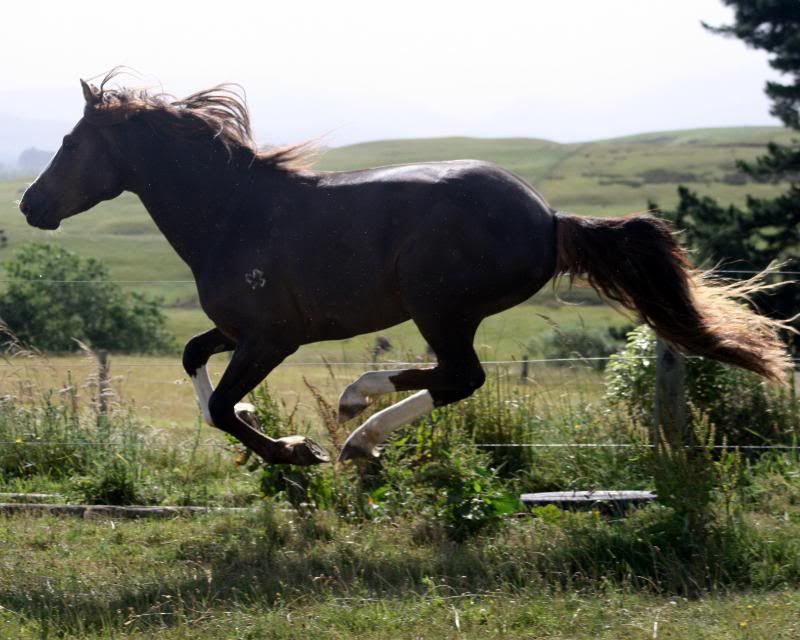 Handsome boy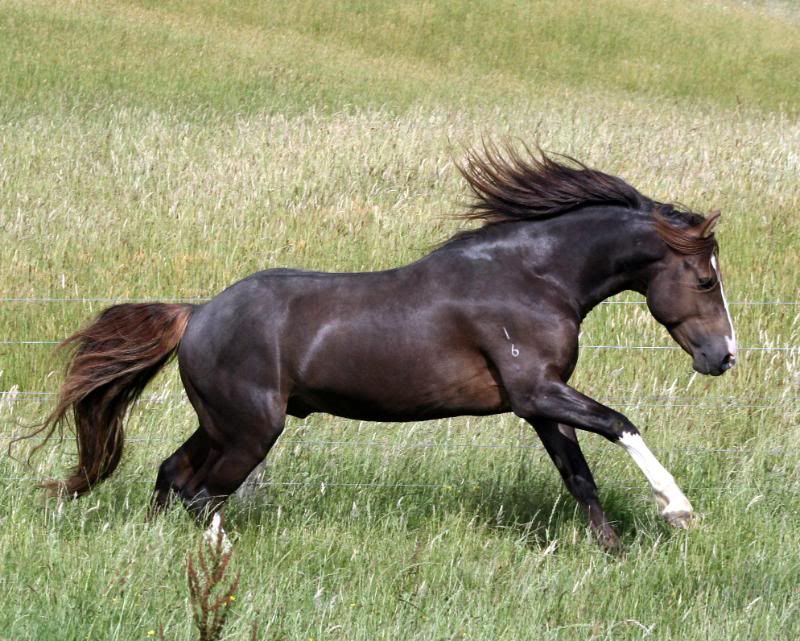 And the other direction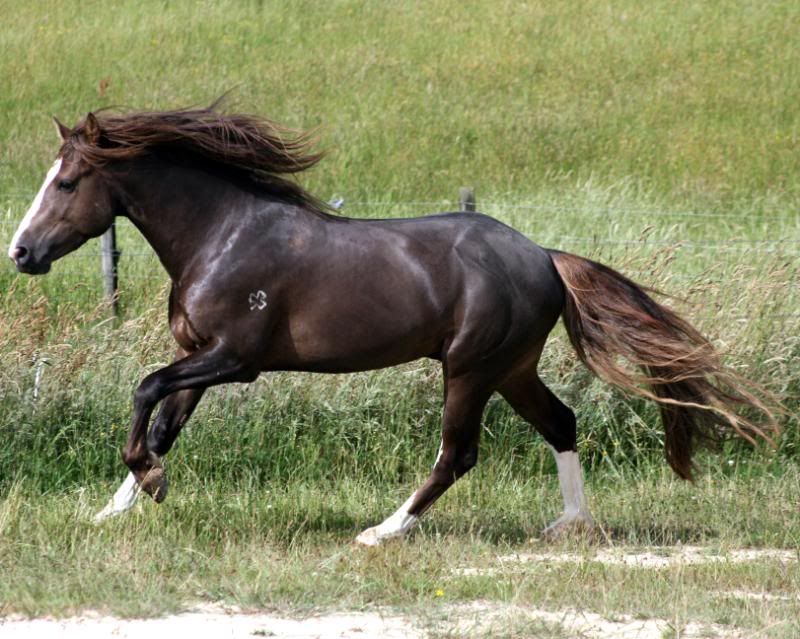 Yehar!