Well, dear wee Brennan arrived at 5.45 this evening after 36 hours on the road. It's a loooong way from Invercargill to Bulls and then back down to Masterton for a 3 year old colt!

He's travelled pretty well but is understandably shell-shocked and quite dehydrated but he's tucked up in the yards with access to a stall and plenty of fresh water and hay and he's settling in nicely. I am so thrilled to have him here.

I took a few quick photos to share so, here they are:


Let the re-fuelling begin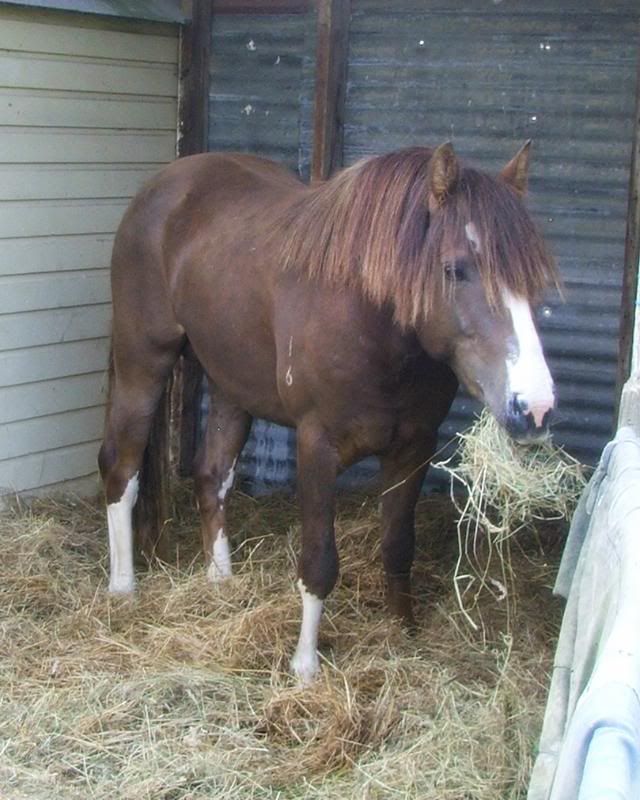 Sweet face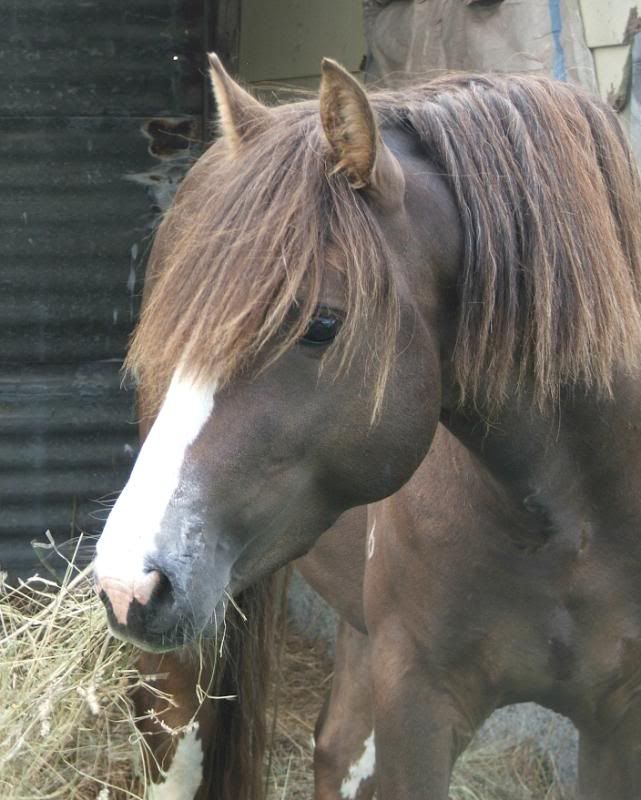 Who is over there?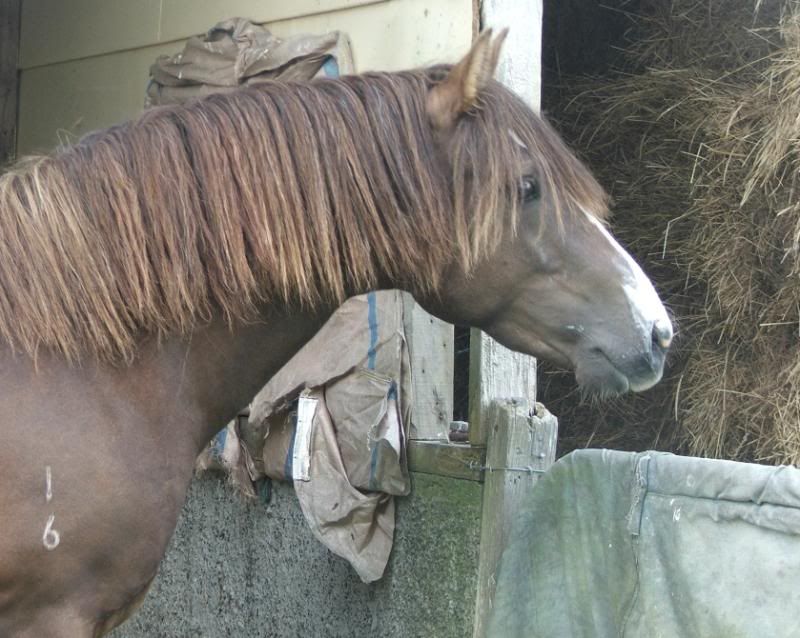 Looking quite tucked up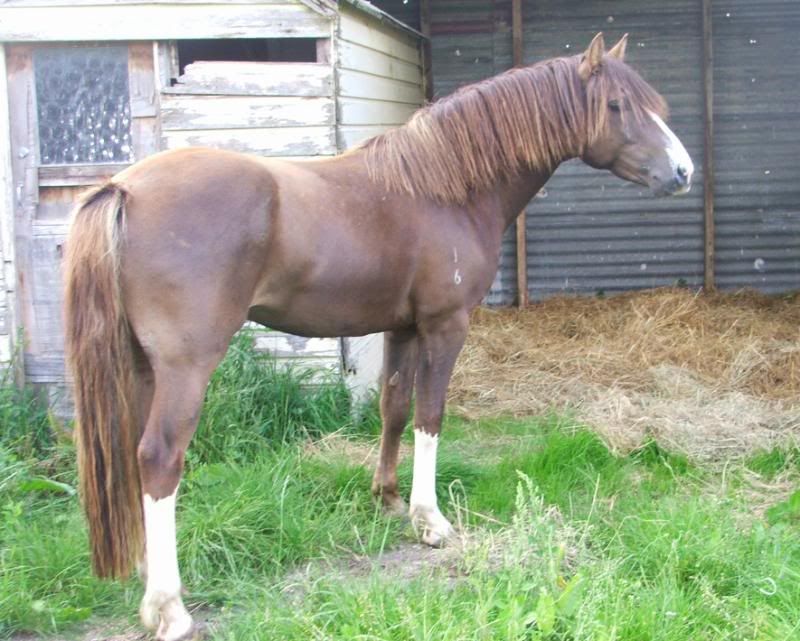 Hairy hoss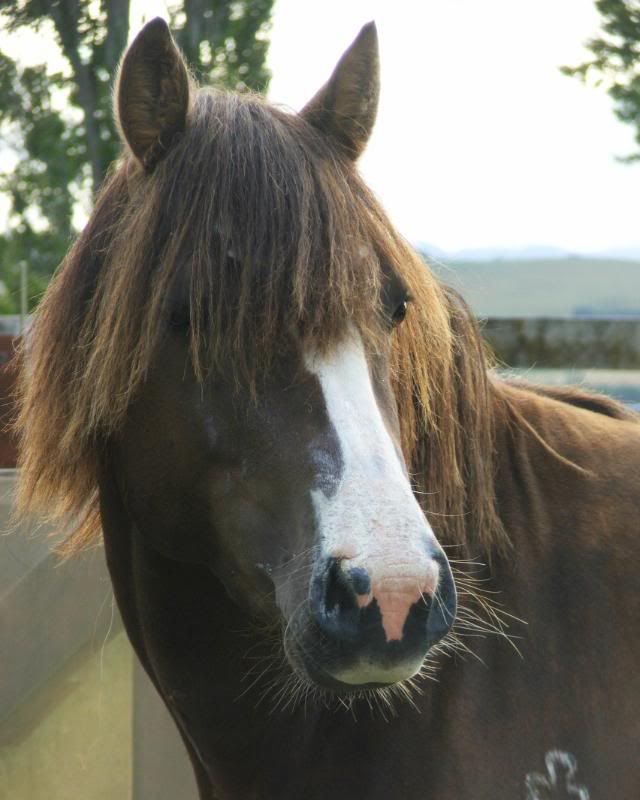 So, he is here, safe and sound and I am so very happy to have him - he's everything I had hoped he would be and more! And I just
LOVE
his colour! It's never been a focus of mine in breeding because, as far as I am concerned, a good horse is never a bad colour and there is enough to worry about matching a mare to a stallion without throwing colour requirements into the mix! But it's really neat to have a stallion with such striking colour and markings on top of the gorgeous temperament and lovely conformation of his breed. He sure ticks a lot of boxes. It will be so exciting to see what he sires. And so the adventure begins!