Today the last paddock was shut up for hay so the fertiliser spreader was brought out, the fertiliser bags opened and fertiliser spread upon the paddocks. Horrible dusty job but has to be done and is important if we want a reasonable cut of hay. Now it's up to mother nature to provide the rain and sunshine for the next 10 or so weeks so that the grass can do it's thing and GROW!
Bados is looking great! I have some video of him trotting around looking much better than he did a week ago. Now he just has to take care of himself and stay that way!!! Check out the video, see what you think!
Libby was due to come back into season and hasn't so it looks like she is in foal which is great news - Just need to organise for my vet to come out and confirm it for us and that's my breeding done for the season! I have decided, considering the economic climate and our current financial situation, that it is probably for the best if we don't breed anything to sell next season. It's true that we have never had any trouble selling any of our foals but we have also never been breeding in the midst of a recession before and I don't want to tempt fate! Ideally I will be able to repeat what I did last season with a couple of the mares to keep them gainfully employed for a year but, if that doesn't happen, it won't be the end of the world. With Maude being 21 now, this could be her last foal but she's a big, strong, healthy girl and it would not surprise me if she still had 2 or 3 foals in her. She's been such a wonderful broodmare that it would be a shame for this to be her last foal - fate will have to decide this one I think.
So, if any of you reading this would like a good deal on a breeding lease, let me know!! Mares available are:
Wynyard Nightowl (Laughtons Legend x TB mare) - 16.2HH dark bay ISH mare. 17 years old. Lovely mover, has SJ and hunted successfully. Lovely kind natured girl. Currently in foal and due in 4 days. Easy breeder, foaled down no problems last season and is a good mum. Dam of TF Rory O'Moore.
Century's Glee (Lord Century x So Gentle/So Bold) - 16HH dark bay TB mare. 16 years old. Currently in foal and due early November. Would consider selling mare in foal to TF Hamish for $800.
These last two mares must stay on the property with us during lease period whereas Bella and Hooty can be grazed on your own property if you so wish.
Fantasy (Kingsway Diamond x TB Mare) - 16.2HH ch ISH mare. 21 years young. Currently in foal and due late November. Easy breeder and has always foaled down without trouble. Dam of TF Malteser, TF Rafferty, TF Liath, TF Summer Solstice (Aine). My best broodmare, Maude has produced superb progeny!
Kingcroft Tickled Pink (Holme Park Flute x Byzance/Kenfair) - Super pretty and
very
sweet natured 15.3HH grey trakehner/TB mare. Beautiful uphill mover with a gorgeous floating trot. 4 years old. Maiden. Can be bred to TF Hamish for reduced stud fee and very reasonable lease/grazing costs.
Aine leaves us on Saturday - it was supposed to be last Saturday but we postponed because of the dire weather forecast. I popped out last night with my camera and took a few photos which I will post today. She's such a ginger giraffe at the moment - I can't wait to see what she looks like in a few years once she grows into herself!
My grazing stress has been relieved immensely by again negotiating grazing with our neighbours across the road which is a great relief. Our two big girls have spent the last year up the road with our friends Karen and John but really needed to come home so we collected them on Sunday as it was TB testing on Monday. Our three 'littlies' have gone across the road and Pandy and Cardy will follow them on Thursday once their TB testing is complete. We've also discussed shutting up their large and rather lovely flat paddock for hay which they have agreed is a good idea. Best part of that is that they will keep what they need for their own stock (7 yearling heifers) and anything extra we will take off their hands which should help cover any shortfall we might have this year - Yay! Things feel like they are starting to fall into place, at last!
Amy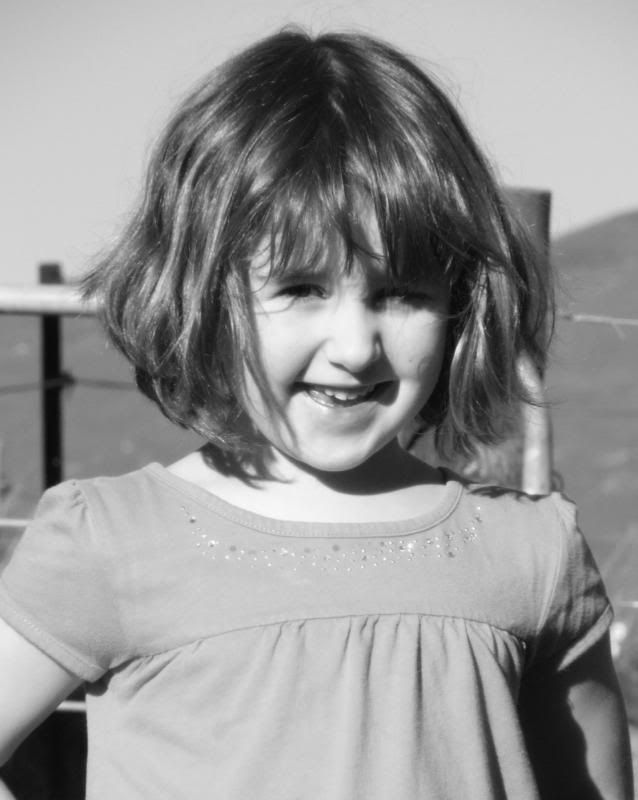 Bados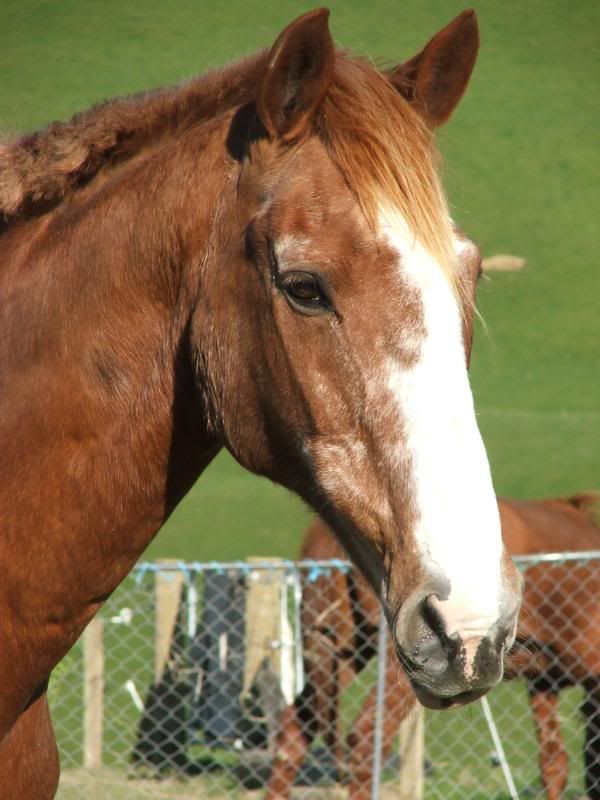 Ginger Ninjas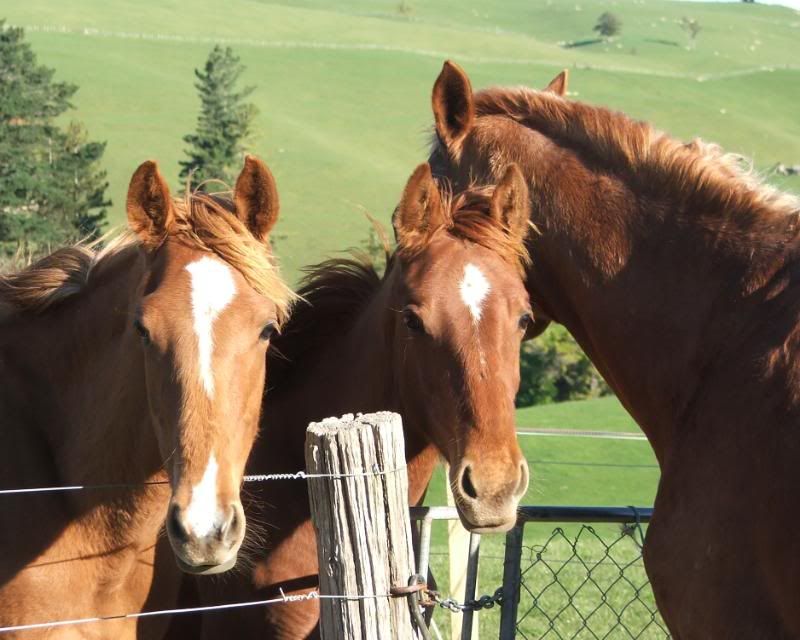 Aine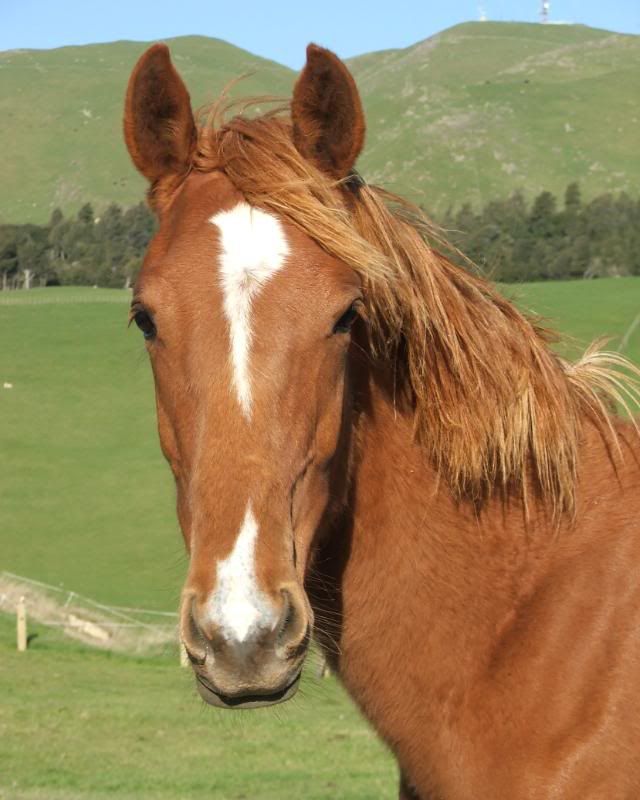 Aine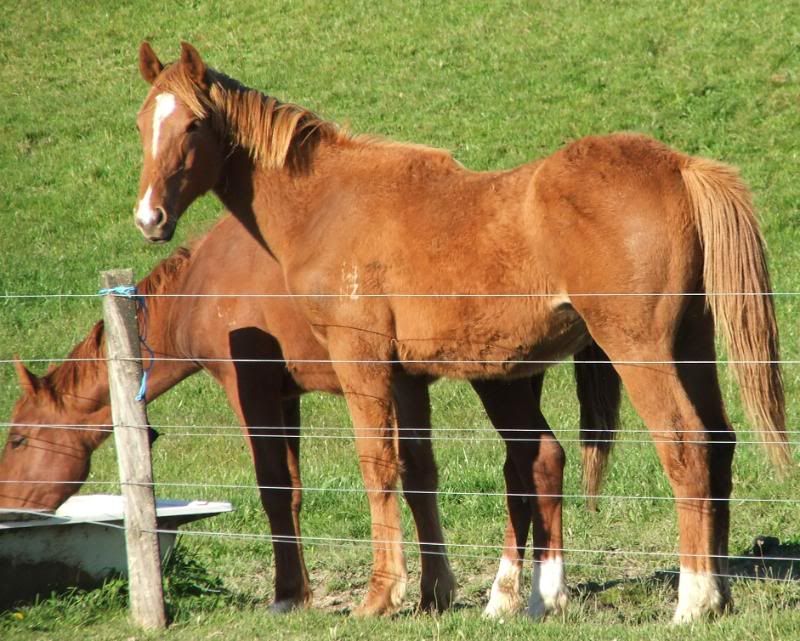 Bados video