the grass has ris ...

Some photos of 'springing' ponies from today. Still waiting on obvious grass growth but I am thinking something is coming through as everyone appears to have spring fever!!!

Little Queenie (who rules the rust around these parts)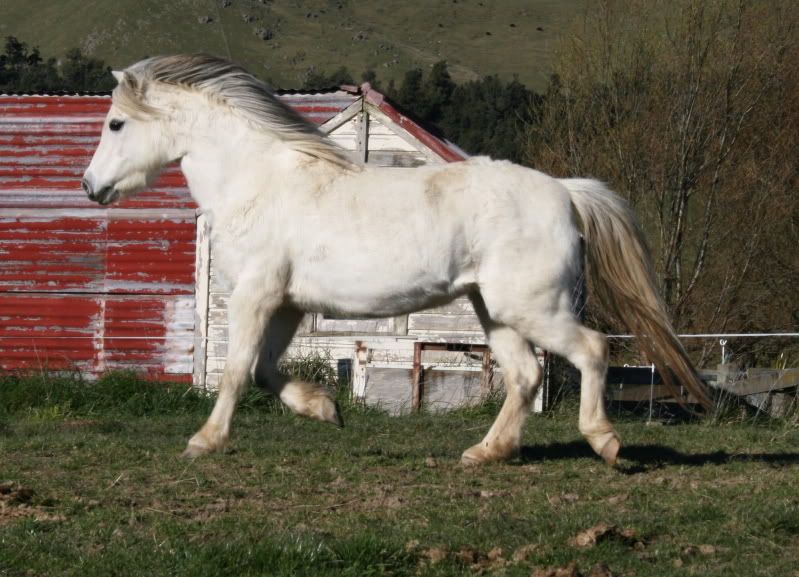 Maxi and Portia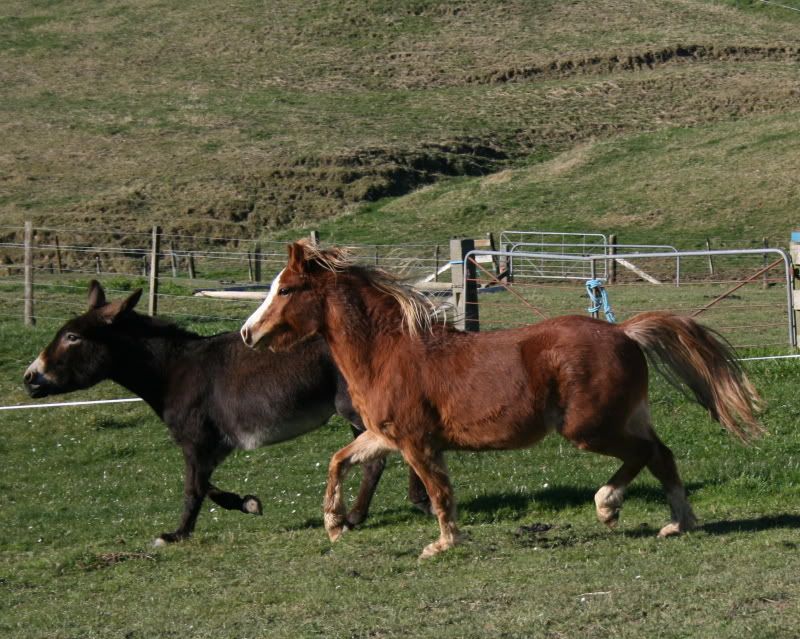 Go Maxi go!
Zoom, zoom, zoom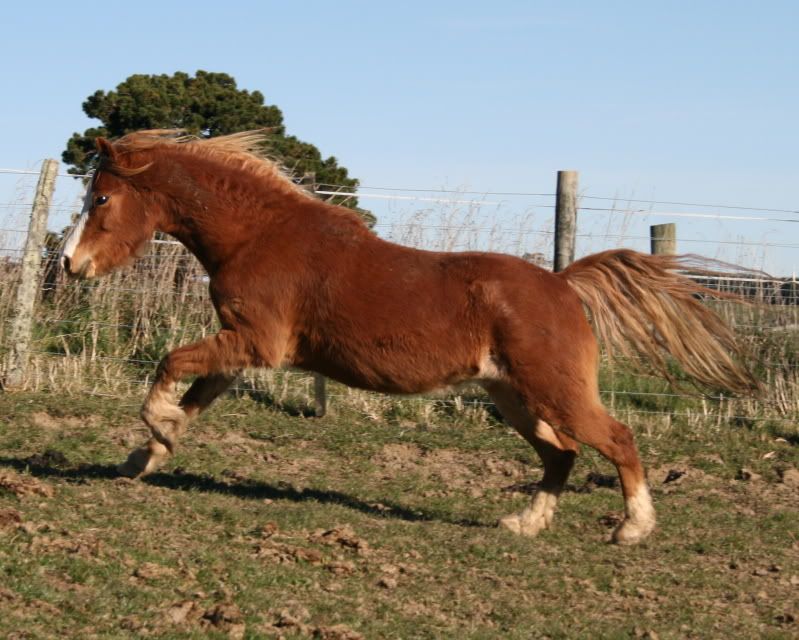 Speedy!
Ahhh, prancing pony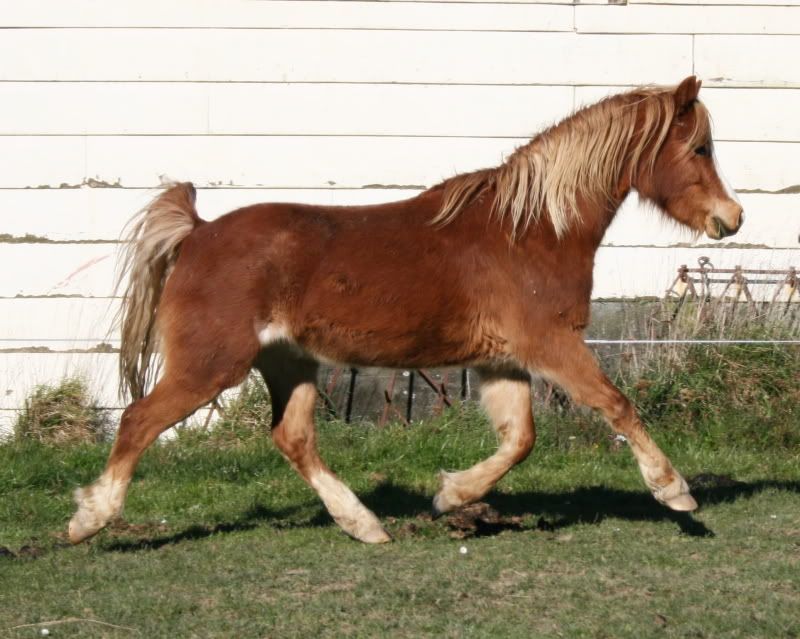 Wild stallion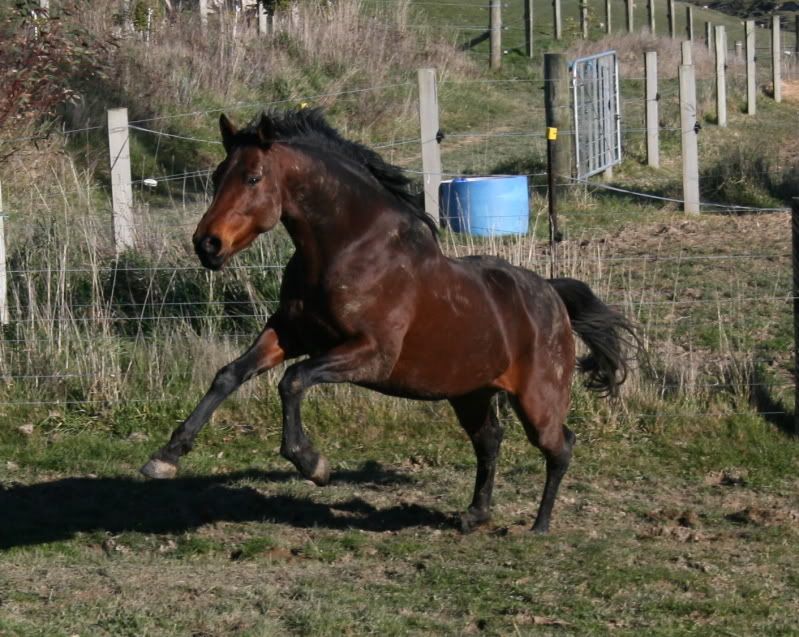 Here he comes!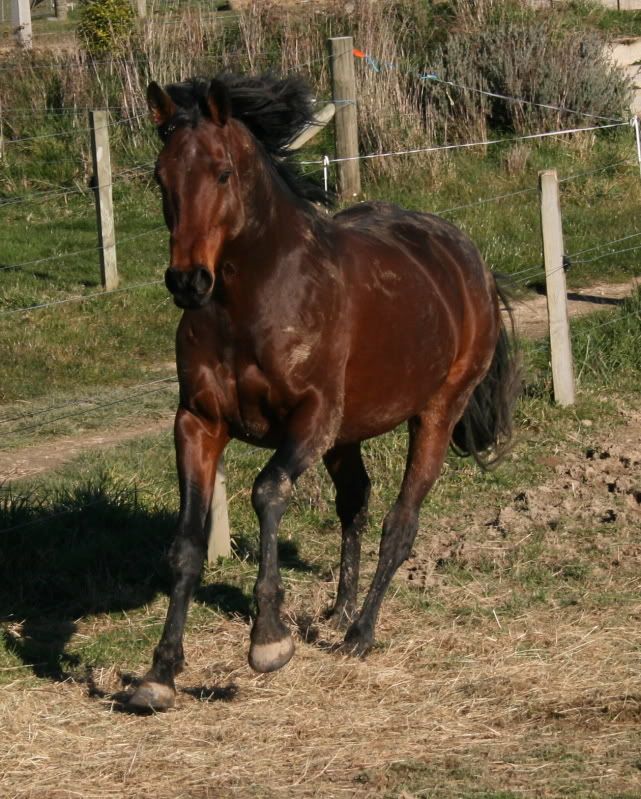 Er, hoping this is not going to come out under saddle!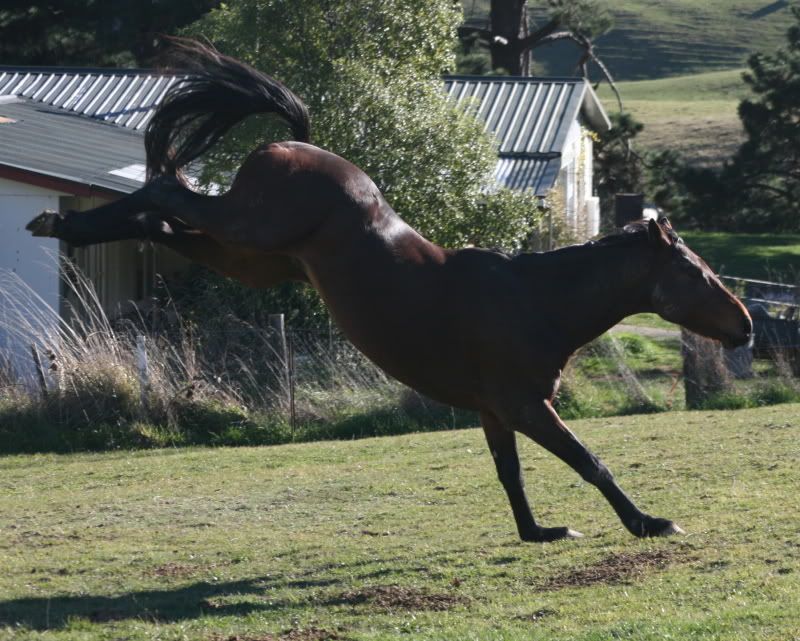 Jumping for joy!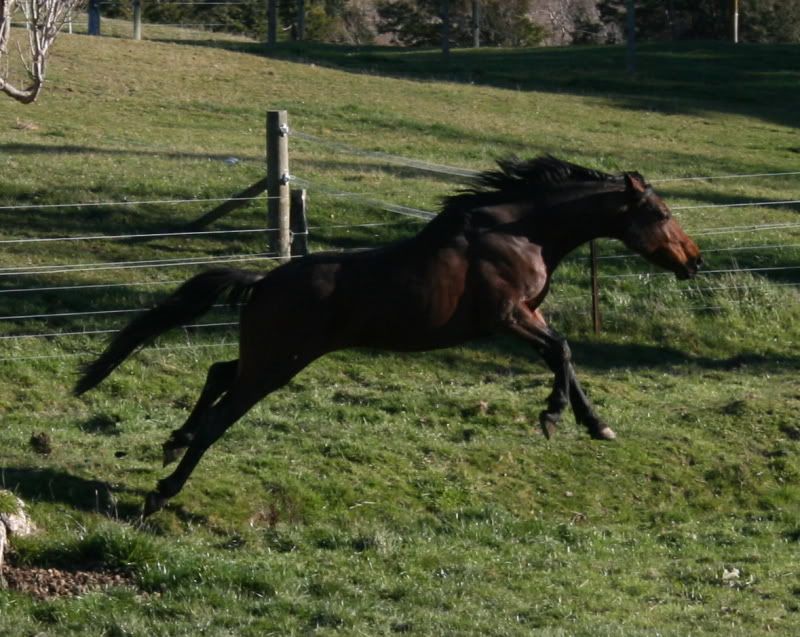 Show off!