Today was the first day of the Solway Dressage Group's winter dressage series & Reilly and I were entered in the two Green Horse classes.
Unfortunately early last week I managed to do something to a muscle in my back and I have been really struggling to ride. I was determined to get him to this day but after my ride on Thursday resulted in tears (mine) I leapt at the chance when
Kerri Mareeba
very kindly offered to ride him on my behalf. Not only was this great for me and my back but the experience of having a new jockey was a great one for Reilly. I think Kerri had a pretty good ride too. I wouldn't let just any rider partner my boy and I am absolutely stoked (although not at all surprised) that Kerri did such a fabulous job! HUGE thanks must go out to her for ensuring that Reilly had a super experience and for riding him so very nicely.
Reilly's first test was nice. He was a little hesitant to go into the corners which meant that he was a bit crooked but he was obedient and soft and tried hard. The marks were all 6's and 7's with one 8 for the halt. Final mark was 68% for FIRST PLACE!!!
Kerri elected to take the spot that she left when she scratched her other ride from 1.4 so Reilly was on again later in the morning. There were some warming up issues I think (canter transitions mainly) but I was not really able to watch his warm up as I was taking photo's of Jane's level 2 test for her.
Reilly was just such a good boy for the test, better than the first test as he had more to think about and keep him occupied this time around. I could not have been happier as I watched them make their way through the test. No placing this time but with a mark of 57.2% certainly not disgraced.
As Reilly had nothing left to prove we elected to scratch him from the afternoon test and take him home. He was very pleased to get home and called out to 'his' girl Maude the moment he was off the float. I am not looking right now but I bet he has made up for his nice clean night in the yards by finding the biggest patch of mud he can and wallowing in it! I don't care, he's earned his wallow.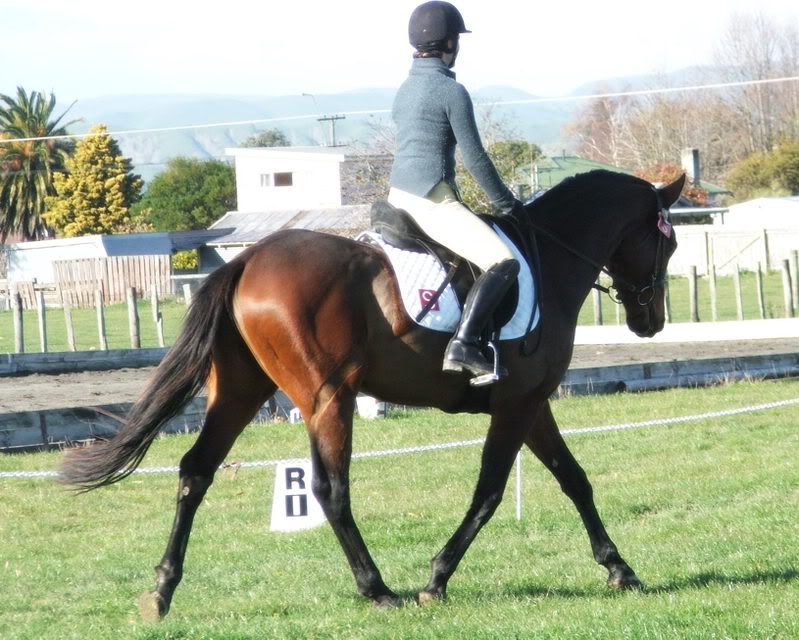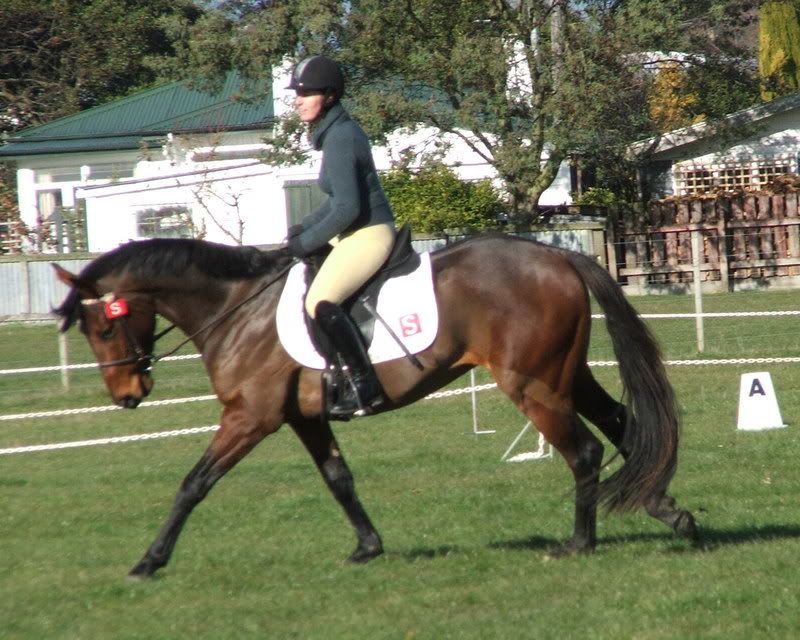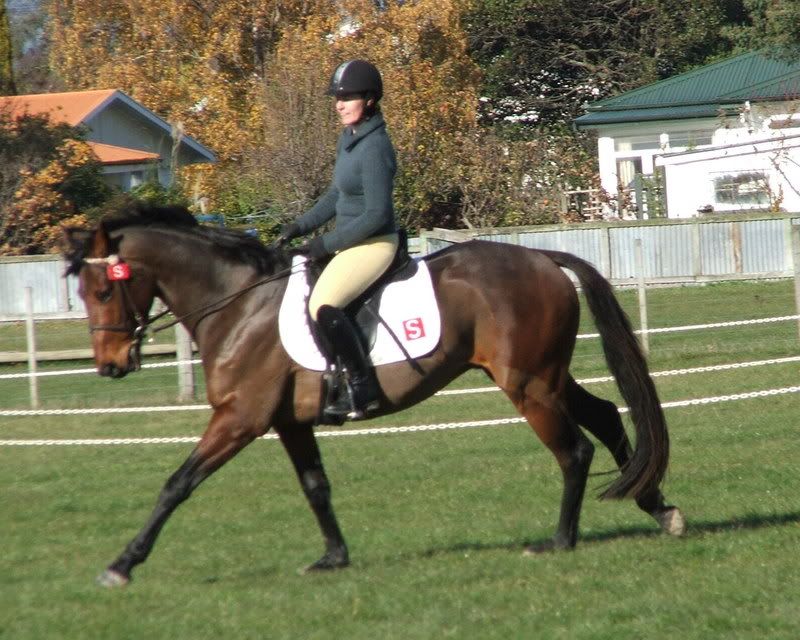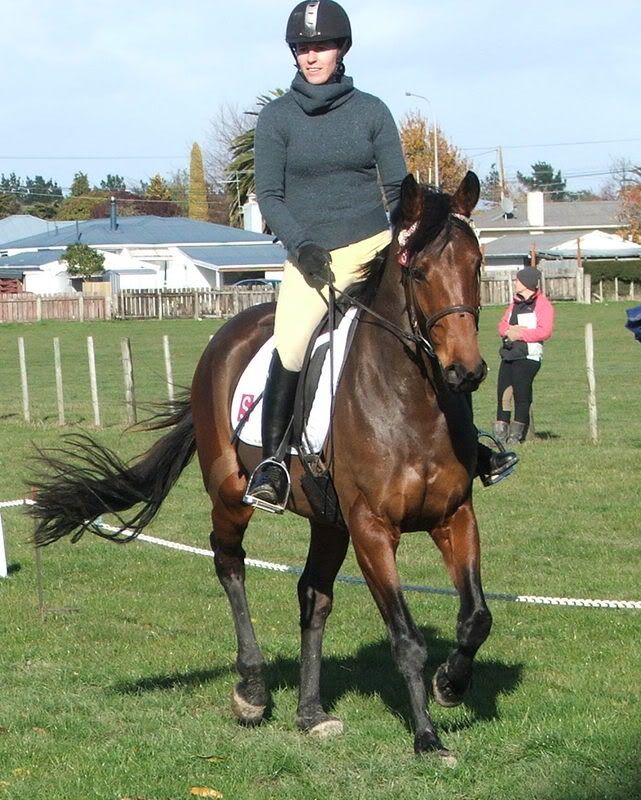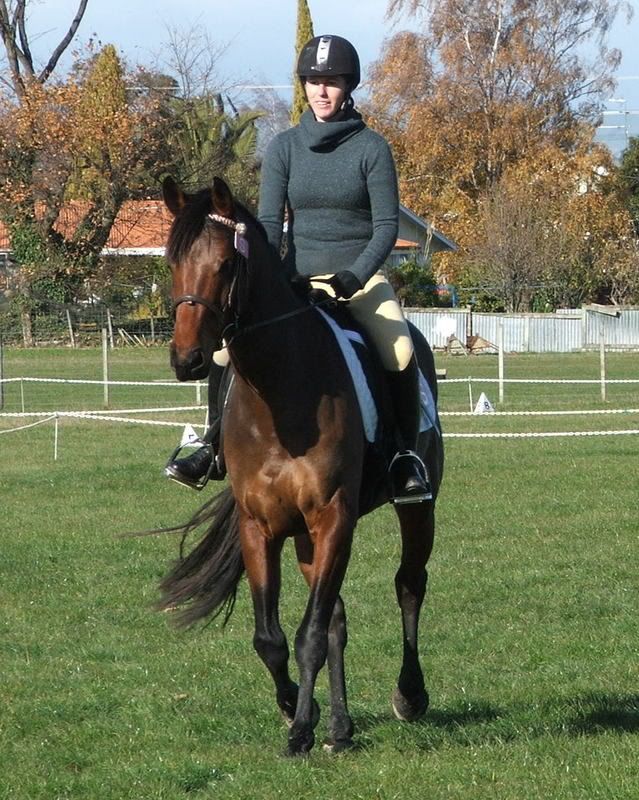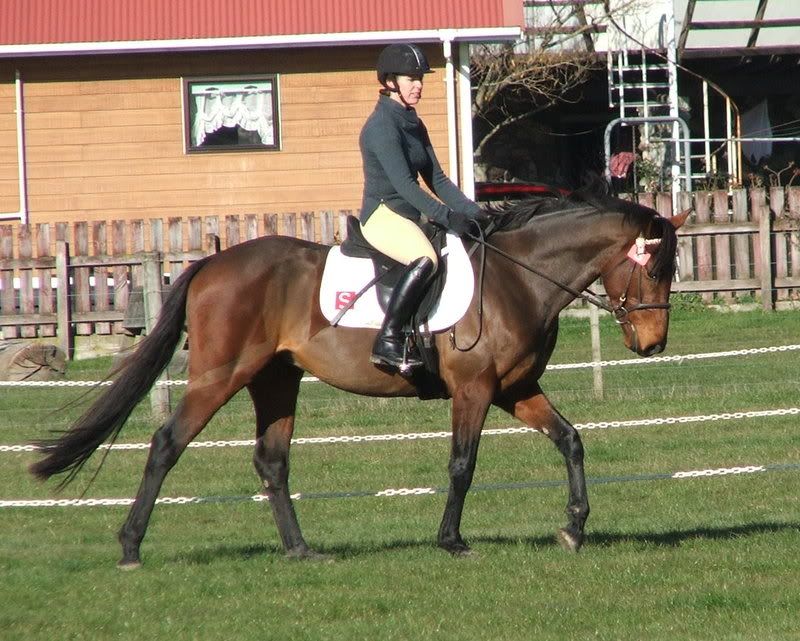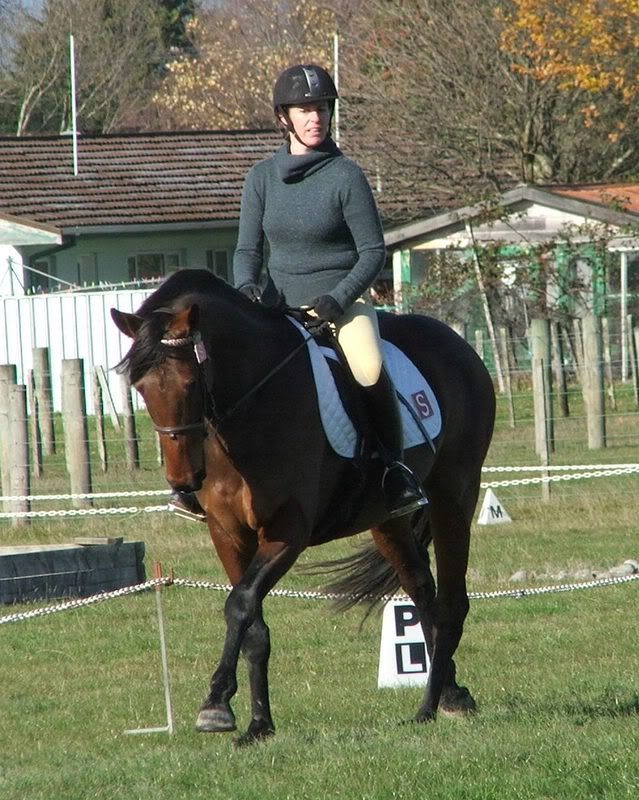 GREEN HORSE CLASS